Celebrating G20 Success: PM Modi Releases 4 Informative Books
India's influence is growing on the global stage, Prime Minister Narendra Modi released four books that shed light on the remarkable success of India's G20 presidency. These books were unveiled at the G20 University Connect Finale and are now available on the G20 India website and in ebook format on its application.
One of these publications, titled 'Showcasing Indian Culture at G20,' offers a captivating glimpse into the rich tapestry of Indian culture presented to G20 delegates worldwide. India's G20 presidency served as a platform to project its cultural soft power and highlighted its immense economic potential, particularly in the cultural and tourism sectors, evoking a sense of national pride.
The Indian Council for Cultural Relations (ICCR) team at G20, led by the Joint Secretary of the Ministry of External Affairs (MEA) and Deputy Director General of ICCR, Abhay Kumar, under the guidance of Director General of ICCR Kumar Tuhin, orchestrated over 300 cultural programs featuring more than 17,000 artists in over 60 locations across the country throughout India's presidency of G20.
An outstanding feature of India's G20 presidency was the hosting of G20 events in every state and union territory of India. This provided each region with a unique opportunity to showcase its cultural treasures, reinforcing India as a premier tourism destination.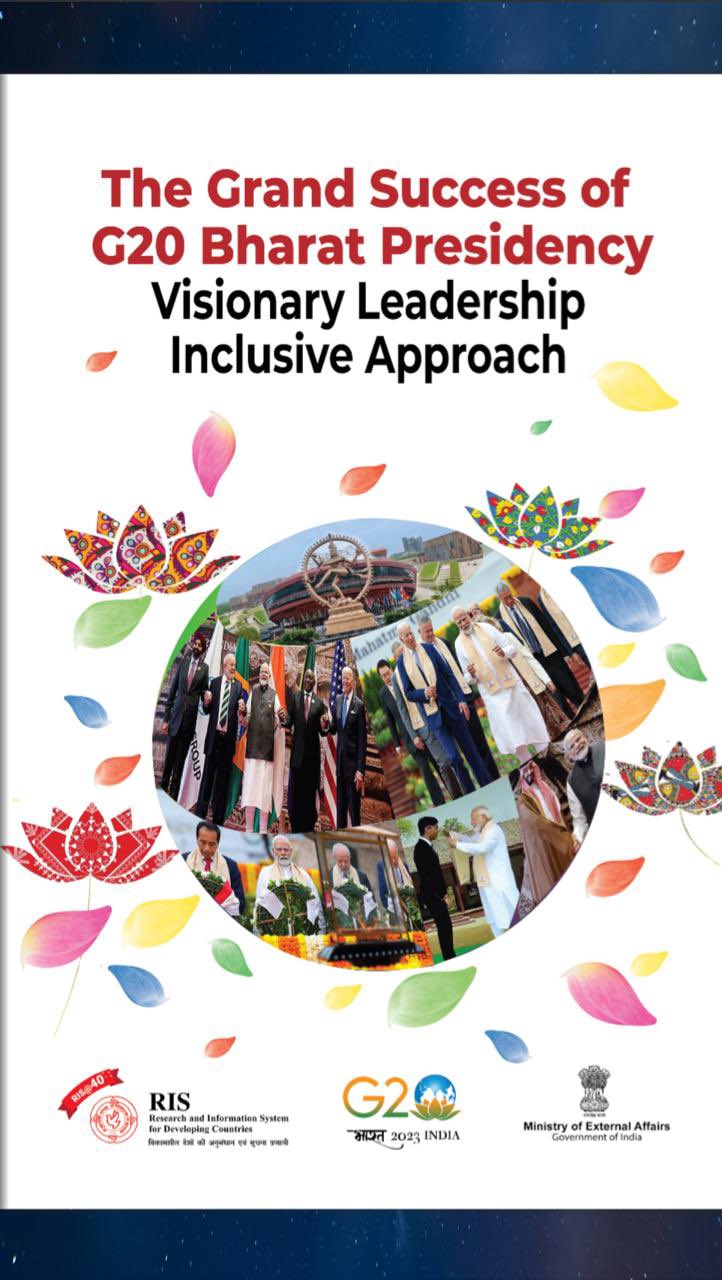 Throughout its G20 presidency, India skillfully highlighted its diverse cultural heritage, encompassing performing arts, visual arts, heritage sites, and culinary traditions. These efforts served as a testament to the nation's cultural richness and played a vital role in fostering cross-cultural understanding among member nations.
India's cultural extravaganza featured a myriad of classical, folk, and tribal dances and music performances, reflecting the nation's multicultural and pluralistic society. From the picturesque valleys of Kashmir to the tranquil Andaman and Nicobar Islands, from the expansive Rann of Kutchh to the serene landscapes of Kohima, these captivating performances showcased India's vibrant artistic legacy, each dance and musical expression exuding its unique flavor and narrative.
Additionally, the G20 University Connect initiative was launched to familiarise India's youth with India's G20 Presidency and encourage their active participation in various G20 events.
In addition to 'Showcasing Indian Culture at G20,' Prime Minister Modi also unveiled three other publications on this momentous occasion: 'The Grand Success of G20 Bharat Presidency: Visionary Leadership, Inclusive Approach,' 'India's G20 Presidency: Vasudhaiva Kutumbakam,' and 'Compendium of G20 University Connect Programme.'
India's G20 presidency marks a significant milestone in the nation's journey on the global stage. By seamlessly blending its cultural heritage with its economic potential, India has earned international acclaim and taken a giant stride towards shaping the future of international relations. The books released by Prime Minister Modi serve as a testament to this remarkable journey and India's continued commitment to fostering global cooperation and understanding.