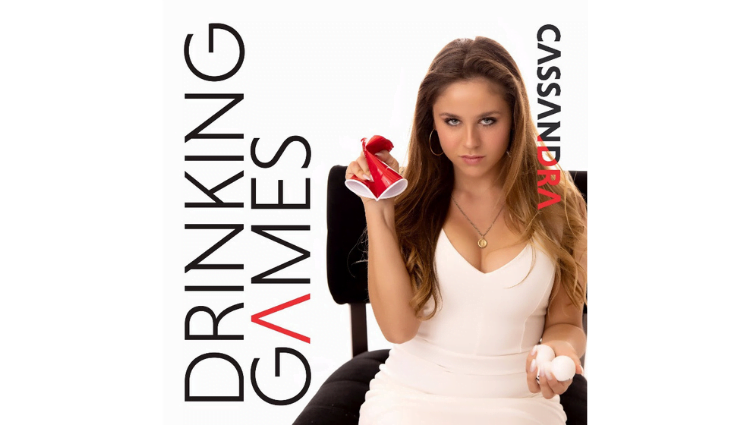 Cassandra Releases New Single "Drinking Games"
Nashville, TN – Pop artist and singer/songwriter CASSANDRA recently released her new single "Drinking Games." You can listen to the song HERE!
With sassy, yet empowering lyrics like I can almost smell the whiskey on your breath, staring at your midnight two-word text, just 'cause I'm up, don't mean I'm down, just 'cause you say you want me now, "Drinking Games" is sure to be a hit amongst fans. Mixing her pop roots with a bit of country flare, CASSANDRA shows off her versatility on the new track.
"I won't let boys play with my heart," CASSANDRA explains. "Drinking Games is an anthem for anyone who wants to stand up for themselves."
About CASSANDRA:
Born in Rockville, MD, CASSANDRA began singing as soon as she could speak. She grew up in Duluth, GA before moving to Binghamton, NY for middle school and high school. Her family resides in Jacksonville, FL. "Every city I've lived in has taught me something about myself and the world around me," she explains. "Although it was difficult to move often, I'm grateful for the memories I have made and the lessons I have learned in each place."

In high school, CASSANDRA began to dabble with her songwriting skills, composing several pop songs but never releasing them. It wasn't until the Coronavirus pandemic hit the U.S. in 2020 that she found what she loved most about the creative process of music. She started writing and co-writing pop music and began recording soon after. Her most recent single, "Wicked Ways," was released to the public via all streaming platforms on November 13, 2020.
As a trained opera singer, CASSANDRA has a vast vocal range that spans over four octaves. She has a fierce sound, with the ability to seamlessly weave in and out of tricky vocal runs that would trip up most singers. As an artist, her goal is to never treat two songs the same, thus developing a new sound for each one.
CASSANDRA is currently attending the New England Conservatory of Music, where she is studying Classical Voice and Opera.
For more information, visit www.cassandraofficialmusic.com and follow CASSANDRA on Instagram, TikTok and Spotify.