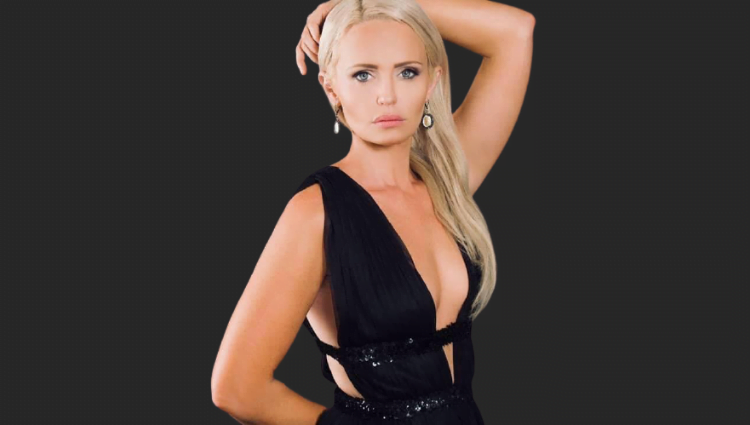 Actor & Model – Christy Chilton Favourite Books
Christy Chilton was born in Hollywood, Florida. She has English, Irish, French and Cherokee Indian ancestry. Chilton first appeared on stage at the age of five, starring in Hansel and Gretel at The St. Pete Times Forum (now named The Amalie Arena).

Chilton starred in Vin Diesel's film, The Paint Job (2015) which premiered at The 2015 Cannes Film Festival. She also starred in the independent films, Limited Liability (2014) , Love and War (2014), Choices (2015).

Christy Chilton had supporting roles in Dylan McDermott's Sugar (2016), Soltice (2014), The Truth about Monsters (post production) and the gritty bio-pic, Rogue Island (post production).

Chilton played the role of 'fantasy wife' in comedy The Lost Digit (2016) and held the lead role as an overwhelmed campaign manager in the political series, Our Party (2015), backed by Comedy Central. Chilton starred in the TV series Darkest Case: Season One (2015) as Emily and starred in Surround Filmworks series Raiders (2014) as Detective Lisa Koch.

Chilton co-hosted Sarasota Day's Weekend Update (2014), co-hosted Clear Channels 1010 AM "The Buzz" radio show(2012-2013) and has starred in music videos such as Away from Eden's "Love and Freedom" (2015) and Beyond Thunderdome's "Journey to the Great Beyond".

Her commercial appearances have included FAO Schwartz, ESPN (Honda Grand Prix: Pirelli World Challenge), GMC Buick, Bacardi and more.

Chilton resides in Sarasota, Florida and continues to pursue her career in the industry, with two films and two television series hosting in production.
– IMDb Mini Biography By: Benz Models Talent Agency"


THE PROPHET
Authored by Kahlil Gibran
A book of twenty-six poetic essays written in English, Kahlil Gibran's The Prophet is full of religious inspirations. With the twelve illustrations drawn by the author himself, the book took more than eleven years to be formulated and perfected and is Gibran's best-known work. It represents the height of his literary career as he came to be noted as 'the Bard of Washington Street.' Captivating and vivified with feeling, The Prophet has been translated into forty languages throughout the world and is considered the most widely read book of the twentieth century. Its first edition of 1300 copies sold out within a month.
WUTHERING HEIGHTS
Authored by Emily Brontë 
"He's more myself than I am. Whatever our souls are made of, his and mine are the same." in this epic story of love, envy, betrayal, and revenge, Heathcliff and Catherine come together in a romance that destroys them and those around them. Set in the Lonely and bleak Yorkshire moors, this classic tale of thwarted passion begins when the new tenant of thrushcross Grange, a Mr Lockwood, is forced to seek shelter for a night at Wuthering heights, the home of his landlord, Heathcliff. As the night passes, Lockwood learns of the tumultuous past of Wuthering heights and of those connected with it… Of how a homeless gypsy boy had been fostered here; of how the owner daughter had fallen in love with him; of how their love had ended tragically; and, finally, of how that gypsy boy—heathcliff—had taken a terrible revenge that ruined them all… An exquisitely designed leather-bound edition of a true masterpiece of literature, this will make for a worthy addition to any library.
ROMEO AND JULIET
Authored by William Shakespeare
This major new edition of Shakespeare's greatest tragedy of love argues that that play is ultimately Juliet's. The play text is expertly edited and the on-page commentary notes discuss issues of staging, theme, meaning and Shakespeare's use of his sources to give the reader deep and engaging insights into the play. The richly illustrated introduction looks at the play's exceptionally beautiful and complex language and focuses on the figure of Juliet as being at its centre. René Weis discusses the play's critical, stage and film history, including West Side Story and Baz Luhrmann's seminal film Romeo + Juliet. This is an authoritative edition from a leading scholar, giving the reader a penetrating and wide-ranging insight into this ever popular play.