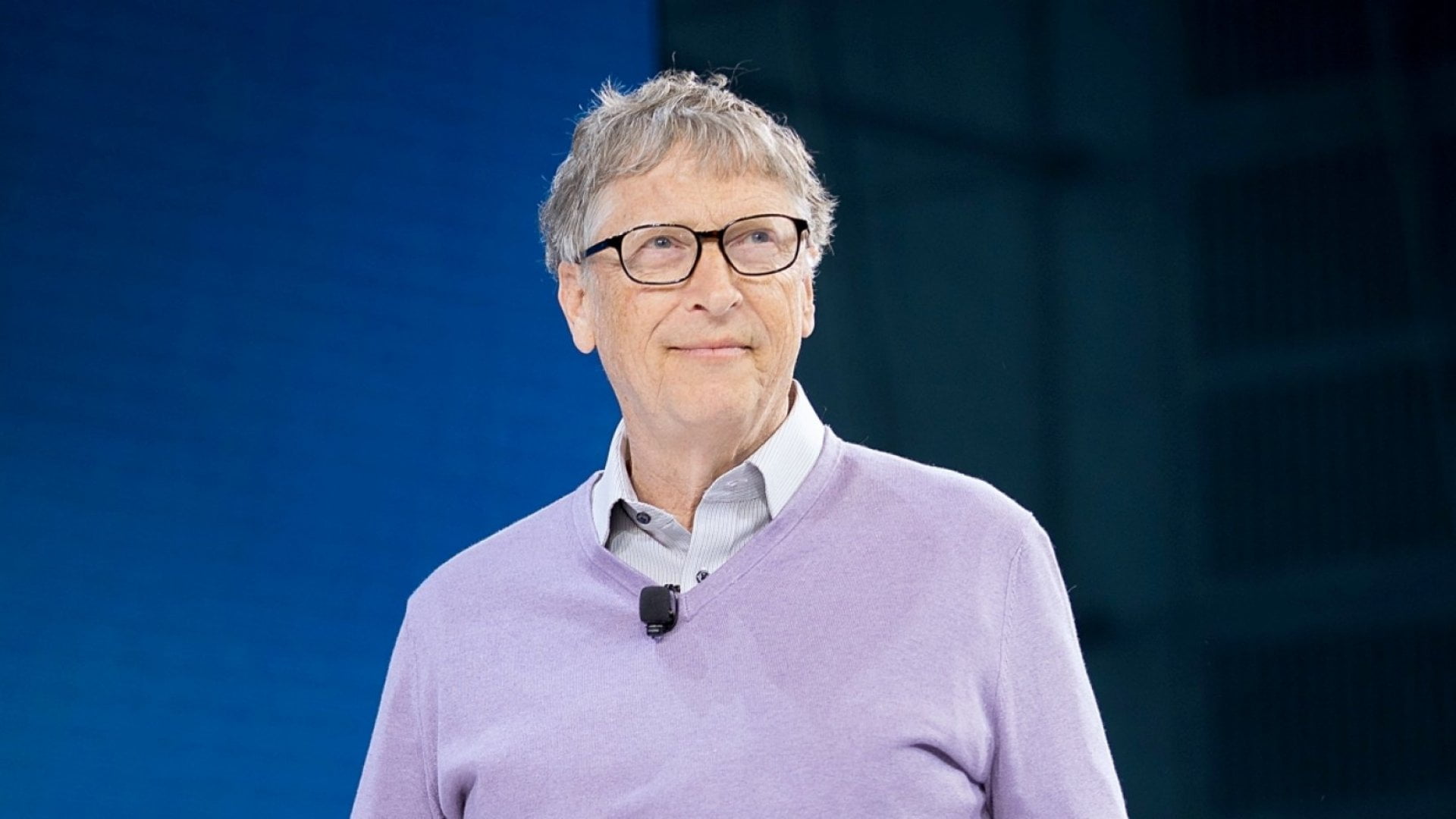 Bill Gates' Favourite Books
Microsoft co-founder and philanthropist Bill Gates, who has a yearly tradition of sharing his reading list, is an inspiration to everyone. No doubt, Microsoft made Bill Gates a household name but it's his work beyond tech that keeps him in the news.
Being an avid reader, Bill Gates always gives his summer book list, which recommends the books read by the 65-year-old leader himself. It has been rightly said that there is no friend as loyal as a book. Gates posts his views on the books he reads on his blog, Gates Notes, so anyone can learn from his favourites and understand his views on success.
To have great success, it is important to understand the world of businesses, and Bill Gates understands this quite well. Here are the 3 books recommended by Bill Gates:
1. TAP DANCING TO WORK BY CAROL LOOMIS
When Carol Loomis first mentioned a little-known Omaha hedge fund manager in a 1966 Fortune article, she didn't dream that Warren Buffett would one day be considered the world's greatest investor—nor that she and Buffett would quickly become close personal friends. As Buf­fett's fortune and reputation grew over time, Loomis used her unique insight into Buffett's thinking to chronicle his work for Fortune, writ­ing and proposing scores of stories that tracked his many accomplishments—and also his occa­sional mistakes.
Now Loomis has collected and updated the best Buffett articles Fortune published between 1966 and 2012, including thirteen cover stories and a dozen pieces authored by Buffett himself. Loomis has provided commentary about each major arti­cle that supplies context and her own informed point of view. Readers will gain fresh insights into Buffett's investment strategies and his thinking on management, philanthropy, public policy, and even parenting. Some of the highlights include:
The 1966 A. W. Jones story in which Fortune first mentioned Buffett.
The first piece Buffett wrote for the magazine, 1977's "How Inf lation Swindles the Equity Investor."
Andrew Tobias's 1983 article "Letters from Chairman Buffett," the first review of his Berk­shire Hathaway shareholder letters.
Buffett's stunningly prescient 2003 piece about derivatives, "Avoiding a Mega-Catastrophe."
His unconventional thoughts on inheritance and philanthropy, including his intention to leave his kids "enough money so they would feel they could do anything, but not so much that they could do nothing."
Bill Gates's 1996 article describing his early impressions of Buffett as they struck up their close friendship.
Scores of Buffett books have been written, but none can claim this work's combination of trust between two friends, the writer's deep under­standing of Buffett's world, and a very long-term perspective.
2. BUSINESS ADVENTURES BY JOHN BROOKS
What do the $350 million Ford Motor Company disaster known as the Edsel, the fast and incredible rise of Xerox, and the unbelievable scandals at General Electric and Texas Gulf Sulphur have in common? Each is an example of how an iconic company was defined by a particular moment of fame or notoriety. These notable and fascinating accounts are as relevant today to understanding the intricacies of corporate life as they were when the events happened. Stories about Wall Street are infused with drama and adventure and reveal the machinations and volatile nature of the world of finance. John Brooks's insightful reportage is so full of personality and critical detail that whether he is looking at the astounding market crash of 1962, the collapse of a well‐known brokerage firm, or the bold attempt by American bankers to save the British pound, one gets the sense that history really does repeat itself. This business classic written by longtime New Yorker contributor John Brooks is an insightful and engaging look into corporate and financial life in America.
3. WHERE GOOD IDEAS COME FROM BY STEVEN JOHNSON
The printing press, the pencil, the flush toilet, the battery–these are all great ideas. But where do they come from? What kind of environment breeds them? What sparks the flash of brilliance? How do we generate the breakthrough technologies that push forward our lives, our society, our culture? Steven Johnson's answers are revelatory as he identifies the seven key patterns behind genuine innovation, and traces them across time and disciplines. From Darwin and Freud to the halls of Google and Apple, Johnson investigates the innovation hubs throughout modern time and pulls out the approaches and commonalities that seem to appear at moments of originality.