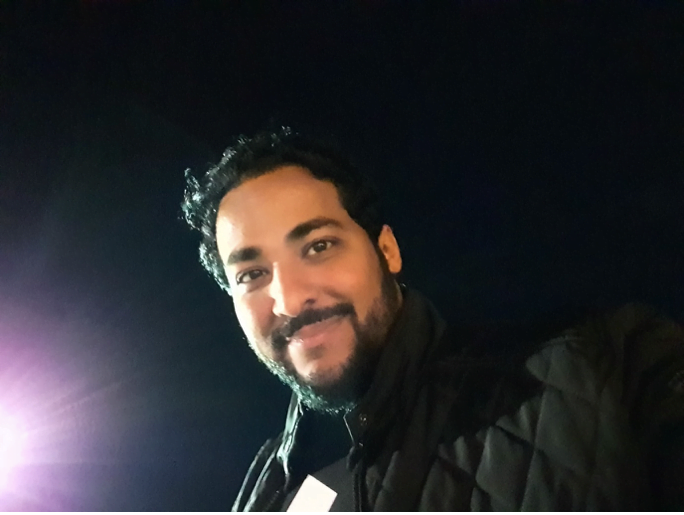 Author Muneer Lyati – One Of The Most Trending Personality of Automotive Industry
Muneer Lyati is a 38-year-old mechanical engineer who graduated from Jeddah College of Technology in 2016 and established himself as a successful engineer in the automotive industry.
Muneer lyati is a well-known mechanical engineer who lives in Saudi Arabia. He completed his education and graduated from the college of technology in 2016.
The college of technology is located in Jeddah renowned for engineering. Mr. Lyati also has a major in engines and vehicles. After graduating, he began his career and within five years, he expanded his career earned a lot of fame in the automobile industry of Saudi Arabia.
Muneer lyati was born in Saudi Arabia and grew up in the city of Mecca. He completed his education and received his degree in mechanical engineering from the college of technology. He had a high GPA throughout his college years and he also took many other courses including English and computing courses along with his education.
Even when he was studying in the college, Muneer worked as the secretary of the Engineering Student Association. His tasks as a secretary included noting down the minutes of the meeting and writing memos.
Along with his education, he also took many other courses including English Courses and computing skills. He also took training for firefighting, divemaster, OSH professional, and IOSH management.
Muneer began working as a maintenance engineer in Al Hamrani Fuchs petroleum company as soon as he graduated from college. Later, he worked as an operator for the same company.
This experience, according to Mr. Lyati, taught him how to socialize with customers. It polished his communication skills which were essential for him to flourish in the automotive industry as an engineer.
He had also worked in Al Jazirah Vehicles as a services supervisor and at the Al bin laden company as a safety supervisor. These two jobs helped him learn how to manage time and work consistently. He understood what it was like to work under someone and complete all the assigned work on time with efficiency.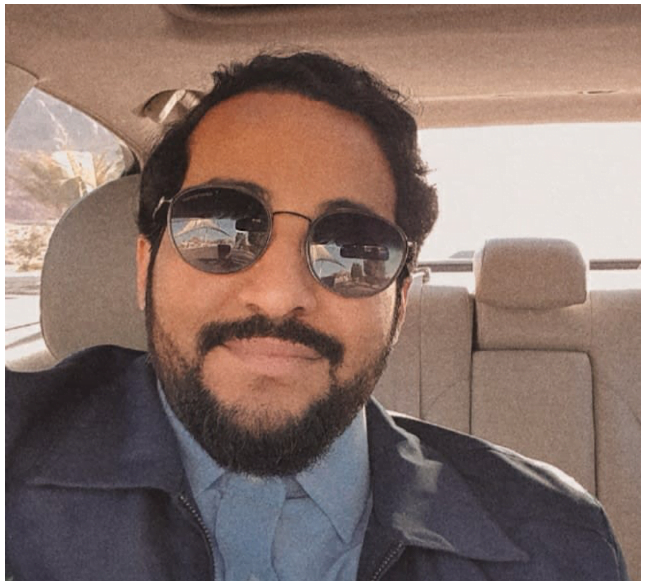 Currently, Muneer Lyati is a trainer at technical and vocational training cooperation. He is also progressing towards becoming an engine and vehicle specialist. Mr. Muneer is well-known for his ability to fully satisfy the customers with the purchase of every engine. He makes sure that all the engines are working properly and that the customer never has a complaint about his work.
Mr. Lyati possesses useful computer skills as well as he took courses in his college. These skills include being able to work on PowerPoint presentations and use MS-Excel, MS-Word, Mat Lab, Auto Cad, Solid System, SAP system, and Carriage work.
He is also good at managing and leading a team since he learned about leadership from the courses provided by his college. He was able to practice leadership by presenting his fellow students to the administration during his college years.
Moreover, Mr. Lyati knows firefighting and diving. He learned these things at the Institute of Occupational safety and health which is famous for its self-defense courses.
Lyati's English courses enabled him to learn how to speak fluent English as well as write articles about electric automobiles in English. His published writings include articles about artificial intelligence and electric vehicles.
In his articles, he has mentioned the products of artificial intelligence companies such ad Optimus Ride, Waymo, Zoox, Cravi, Nauto, and many more. Muneer Lyati believes that artificial intelligence is taking over the automobile industry and that it is going to be its future.
Mr. Lyati has written many informative articles about the role of artificial intelligence in the vehicle industry and how it can be seen as being associated with the industry's future. Currently, he is working as a trainer in the college of technology which is helping him get better at leading and management of a team.
Muneer Lyati was also given an award for his hard work and determination combined with his excellent leadership and amazing project on Hybrid cars in college.
Mr. Lyati has always been a fan of machines and cars. He realized from a very early age that he wanted to make a career in engines and vehicles. He worked hard through his college to develop other skills as well which included learning how to do several things on a computer. He's still working towards presenting the concerns of automobile buyers to the government and NGOs.
Also, Muneer says he wants to work in the private sector other than the public sector of engines and vehicles to improve his management skills.
Muneer Lyati has conducted his research on hybrid electric vehicles. His knowledge and understanding combined with his expertise in vehicles have allowed him to u dig deeper into electric vehicles. He worked hard to learn more about how hybrid vehicles reduced the cost of fuels which is a major reason why many people are buying them.
He is not only an engineer but a capable writer as well. He published a book as well and provided detailed insight on the Hybrid cars. The ISBN number of his book is 9789779903460.
According to him, the use of hybrid electric vehicles can save fuel as they work on electricity, unlike the traditional cars that consume a lot of fuel. This will lead to saving natural resources and contribute to the ecological sustainability.
Author Lyati has highlighted many other ways in which electric vehicles are constructed to be more efficient than traditional automobiles. In contrast to these vehicles, Hybrid electric automobiles store kinetic energy in the vehicle's battery when brakes are applied saving energy that is otherwise lost as heat in traditional vehicles. 
The ICE in electric cars can be configured to have a smaller displacement without affecting its efficiency. The ICE of a hybrid vehicle can work at an optimum operating line if the output power of the battery is controlled. These are some of the conclusions he has stated from his research which is still going on. You can read more about it on his website.
Lyati has been able to achieve his goals due to his constant hard work and determination. He believes that there is no limit when it comes to learning. He has plans of opening his shop in the future for which he has started working. Muneer shop has not yet started but his website shows that he will launch it soon and it will be all about engines.