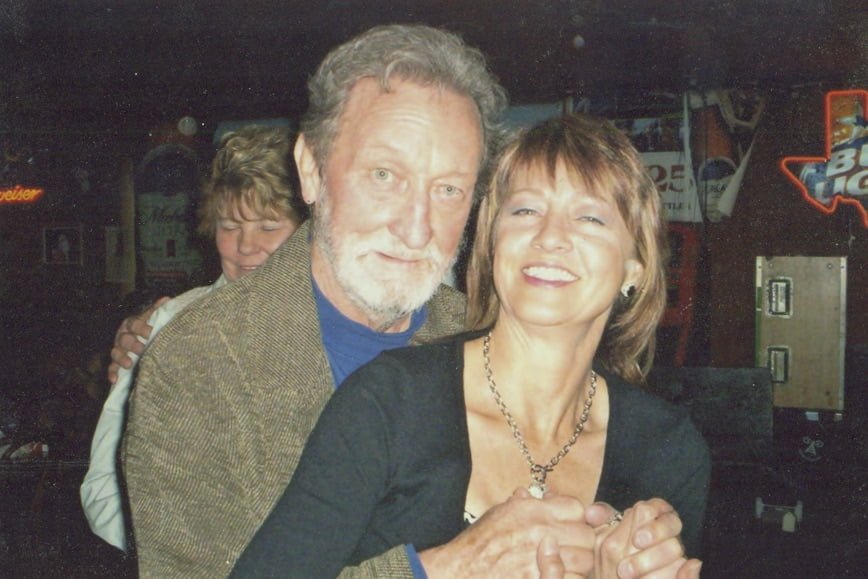 Author Jake Brown and Catherine Powers Remember Country Pioneer Freddy Powers in New Memoir
The late Freddy Powers, widely credited for bringing Dixieland Jazz into the Nashville mainstream, was a pioneer of country music. From writing hit songs with Merle Haggard to producing for Willie Nelson, Freddy Powers has undoubtedly cemented his place in music history as chronicled in the new memoir, THE SPREE OF 83: THE LIFE AND TIMES OF FREDDY POWERS. Co-written with his wife Catherine Powers and award-winning music biographer Jake Brown, Freddy recounts first-hand the highly entertaining and emotionally touching story behind his decades-long roller-coaster ride through the music business.  Featuring multiple trips to the top of the charts from headlining casinos in the 60s and 70s, writing hits in the 80s, and living on Willie Nelson's golf course through the 90s, Powers is equally open about his inspiring struggle battling Parkinson's disease in the years before his death in 2016.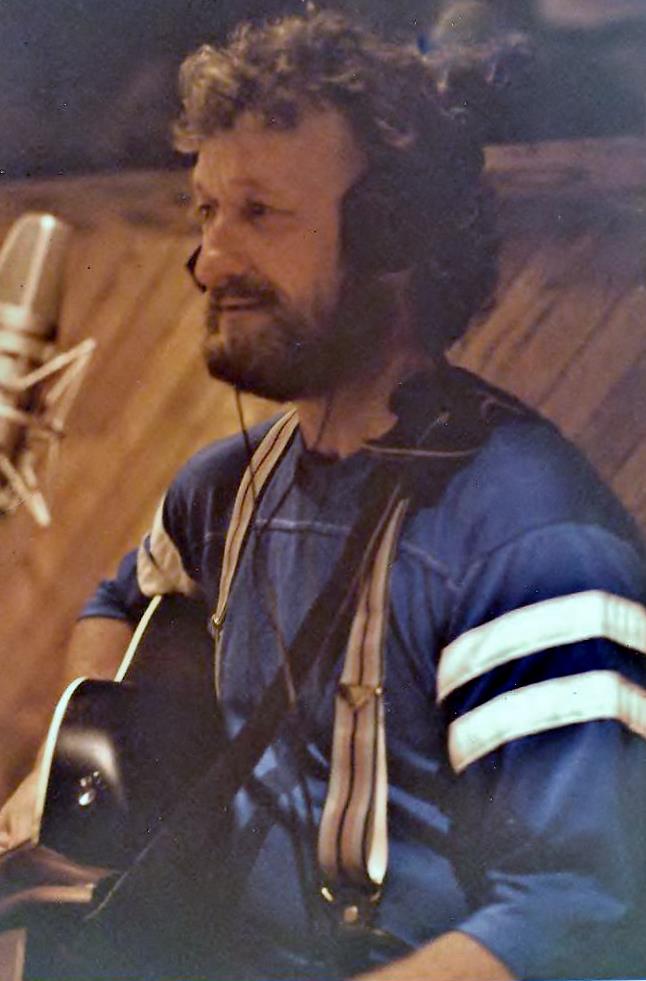 HELLO CATHERINE AND JAKE, TELL US SOMETHING ABOUT YOURSELF?
Catherine Powers: I was with Freddy for a total of 31 years, he passed 9 days short of our 24th wedding anniversary. The greatest years of my life. Freddy and I weren't just a couple we were a team from the moment we got together. As I worked as his booking agent, promoter, organizer whatever the job or project called for at the time. We planned, schemed and plotted everything together.

This is my first book to be published. I never thought of myself as an author, or becoming an author, until writing our love story as an anniversary gift to Freddy. Then when Freddy could no longer take pen to paper, he asked me to help him finish his story. Which all started in 2004. 
Jake Brown: I'm what's called a music biographer, which is a niche where I've had the fortune to write books over the past 20 years with everyone from Ann and Nancy Wilson & HEART, Lemmy Kilmister and Motorhead, Joe Satriani, anthologies like the IN THE STUDIO book series and the NASHVILLE SONGWRITER book series, where I interview all the Music Row songwriters that actually write the hits country stars take to # 1, and that's where I first met Freddy.  I also am the host/producer of an upcoming streaming television show called ABOUT THE AUTHORS TV, where I interview best-selling authors in the same career/catalog profile style that we do in series like NASHVILLE SONGWRTIER and BEHIND THE BOARDS: NASHVILLE, which came out last summer.  We've been working on the book for 9 years in total, and so are really proud and excited to finally be bringing Freddy's story – told by him and his wife Catherine – along with a dynamite cast like Merle Haggard, Willie Nelson, Big & Rich, Tanya Tucker, who did our foreword, so many amazing people pitched in to help tell this amazing story!

YOUR BOOK, "THE SPREE OF '83: THE LIFE AND TIMES OF FREDDY POWERS" IS AVAILABLE NOW. COULD YOU TELL US ABOUT THE BOOK?
Catherine Powers: This is Freddy's story that he started writing himself while out there still traveling with Merle Haggard. Upon meeting Jake and bringing Freddy's story to life I found multiple notebooks where he had told his story as well as the many hours Jake spent interviewing Freddy. The book chronicles his life as a young kid growing up on a cotton farm in Seminole, Texas picking cotton, running away from home at 15 to join the Air Force, again at 16 to join the Marines where he spent 6 yrs., to battling Parkinson's in his later years. The book also includes our story together and our love for each other. With many stories from his peers, associates, and band members he had worked with over the years.
Jake Brown: Building on what I mentioned before, Freddy's life story had so many different chapters, told really in decade sections throughout the book where fans hear from Freddy and his family members about growing up on the plains of West Texas; his years in the Marines and early years in Arlington meeting fellow unknown Willie Nelson in the 50s when they were both being mentored by Paul Buskirk, the 60s when Freddy appeared on the Today and Tonight Shows, ran his own club, toured elaborately all over the country and made his way up the Casino circuit to headliner by the early 70s at the El Dorado, where he stayed most of the decade.  You hear from fellow band members, all-night Pickin' Parties with Willie Nelson, who Freddy also worked with co-producing the Grammy-winning Over the Rainbow album.
Then there's the amazing intersections between Freddy and future life-long songwriting partner Merle Haggard at one of those Pickin' Parties that led Merle to find a kindred spirit in Freddy and invite him to move onto Lake Shasta to write hit songs together.   The next 10 years throughout the roaring 80s, Merle and Freddy lived side-by-side on houseboats writing # 1s like "I Always Get Lucky With You," "Natural High" and "Silver Eagle," Freddy's building his own plane and teaching himself to fly, life on the road at the height of Haggard's popularity, and on and on.  Then you meet Catherine when she meets Freddy and their love story begins, which in and of itself is amazing, they had their own television show for songwriters in the living room of their house on Willie's golf course in Austin, Freddy had his own celebrity golf tournaments that everyone from astronauts to movie and country stars would play in year in and out for charity, he even wrote the Nevada Special Olympics theme.  
Then as Freddy himself was diagnosed with Parkinson's Disease in the mid-00s, seeing that same spirit of community begin to rally around Freddy as he fought for the next 10 years against the disease even as it stripped him of his ability to play guitar, for which he had his own "Freddy Powers Chords" and was widely credited with introducing Dixieland Jazz guitar playing into the country music mainstream.  Then he slowly lost his ability to stand, and would sit in a wheelchair singing from the stage and being a comedian, he had a hospital bed on their bus that Catherine drove all over the country keeping Freddy playing and showing up at Hall of Fame inductions, and her battle to keep his name as high profile as ever, both to keep Freddy going and set an example for other Parkinson's patients that it's okay to keep living.  It's just such an amazing story from page 1 to the end, and I'm very proud to count it as among my favorite books from a 50+ book catalog.
WHAT INSPIRED YOU TO TELL FREDDY POWERS' STORY?
Catherine Powers: I am so happy that Freddy's story is being told and in print to be acknowledged and remembered for his contributions he made to the music world. The wonderful, generous person he was.  His patience he had with teaching and passing on what he'd learned to those wanting to make this business their future and career. 
Jake Brown: Along with the aforementioned, regarding the example Freddy continued to set, was the personal experience I got to have working with him week in and out on the Powers' bus on Music Row, talking first hand to Freddy for hours.  He'd break out in song, and just was so much fun to be around, and as his voice got quieter and quieter with time, then communicating with him where he'd squeeze your hand tightly when he liked something you'd written.  He also had piercing blue eyes and as cheesy as it can sound sometimes, he truly could communicate to you through them, his mind was sharp as ever in his 80s even as his body was shutting down on him, so we really worked with him right up through the end of his life on this book, and then Catherine and I took the baton and fought a very hard battle to get here to the finish line, so we're really proud both of the book, the 52-song, 2 disc (studio/live) official book soundtrack, which you can listen to as you read along in real time, and the upcoming film, which is in development and already has a finished script.  So, I'm just excited to be in the Freddy Powers business! 
WHAT WAS YOUR PROCESS LIKE WRITING THIS BOOK?
Catherine Powers:  To finish what Freddy had started. Keeping his legacy alive and remembered by future generations. 
Jake Brown: There were HUNDREDS of hours of transcription, lol, which is WRITING HELL, but worth it for Freddy and for all the amazing new interviews we got in 2019 when we went up to Spicewood and Willie's headquarters to research the script, and just the people that kept coming out of the woodwork wanting to talk about their years knowing Freddy and the specific difference he'd made in their lives, whether musical, personal, comedic or heartfelt, it was always inspiring.  Then to really talk to all the people who pitched in helping Catherine keep Freddy on the road touring the last 10 years of his life, like Cass Hunter and Joi Vinson, and there was a whole community of people down at the Flora-Bama in Gulf Shores where Freddy lived out the final years of his life like Frank Brown Songwriting Festival/Flora-Bama co-owner Joe Gilchrist and John McGinnis, and the songwriting community who honored Freddy by playing him his own songs at shows when he could no longer perform or sing them himself.  It was just such a rich story with so many different layers and arenas to play in, so to speak, because Freddy had such a dynamic life, personally and in the music business as a hit songwriter, a performer/bandleader, comedian, recording star, a mentor/teacher of his famed "Freddy Power Chords," the list just goes on and on of millions of people he touched with his multi-talents and one-in-a-million personality!
WHAT BOOK ARE YOU PLANNING TO WRITE NEXT?
Jake Brown: The Screenplay!  Catherine and I can't wait to get this thing up and running, we lost the funding we had with Covid, and have to start over from scratch with that, but are determined to see this story make it up on the silver screen, that was Freddy's ultimate dream, one we talked about with him many times, and are dedicated to seeing through to realization!  We have some really talented actors who have expressed interest in playing Freddy, and the supporting cast of characters for this story are equally-entertaining, so it will be really fun to see how it all comes together over the next couple years!
Beyond that, I'm focused on filming my upcoming streaming television project where I host,  called ABOUT THE AUTHORS TV, and I interview best-selling authors from across the stylistic spectrum, and there's a 3rd NASHVILLE SONGWRITER book coming up in the next couple years too and a couple other cool projects under wraps but that will eventually see book shelves.  This book took NINE years to get there, and was worth every bit of the wait, we hope fans of Freddy's feel the same!
FINALLY, WHAT ADVICE DO YOU HAVE FOR ASPIRING AUTHORS?
Jake Brown: Have a story as interesting as Freddy and Catherine Powers' to tell and you won't need to do much else but put it down on paper, lol.  No, in truth, the challenges to writing this book were also some of the most rewarding accomplishments I've counted among 50 books and 20+ years in the business.  Freddy's one of the true unsung heroes of country music, and it was so cool to be given the responsibility by these two in the final years of Freddy's life where I got to know and work with him on this project while he could still speak, down to when it was a whisper, and then when he could only squeeze your hand and communicate with his big blue eyes when Parkinson's took his ability to speak.  We had so many amazing times hanging out on their bus in Music Row and down at Flora-Bama in Gulf Shores, and then that as that conversation widened, just to get the chance to talk to the cast of colorful characters that were with him for the ride along the way, including Merle Haggard, Willie Nelson, Big & Rich,  Tanya Tucker, fellow songwriting legends like Sonny Throckmorton, Rattlesnake Annie, all his bandmates from the 60, 70s, 80s, 90s, and 00s who played with him.  
Then there was the road warriors who stayed on the road with him through the Parkinson's years living on the bus traveling to different concerts he'd be performing at, even once he was in his wheelchair, the members of the Royal Knights of the Raccoon down in Texas who were his brethren in the Texas Ol'Boy network who put a hospital bed on his bus for him so he could keep the wheels rolling, Frank Brown Songwriter co-founder/Flora-Bama co-owner Joe Gilchrist and his partner John McGinnis, and so many others who were champions of Freddy in the final years of his life, it was an amazing cast of people to work with over the past 9 years putting this story 6-decade story of his legend and legacy in the music business together.
So, if you're going to ask people to commit to reading a 300+ page story, MAKE SURE you populate it with colorful characters, and a GREAT story, which this book has.  Advice beyond that would be basic stuff that Catherine and I learned together revising this manuscript 10 times or so, especially once we started co-writing the screenplay to the forthcoming film, is the consequential importance of EDITING, EDITING, EDITING!  We both really had help from our associate editor Debra Richardson, so that's big, also write every day, that's really the key.  I do it for a living so I don't give myself a choice but not to sit down every day and do it, and it's the same with any kind of writing- book writing, songwriting, etc. – is to do it every day, and you get results like these once in a lucky while.  ☺
WHERE CAN OUR READERS FIND YOU ONLINE?
We're on Facebook and Twitter, and online at www.thespreeof83book.com and www.freddypowers.net, and DEFINITELY check out our THE SPREE OF 83 Book YouTube channel, where you can see all kinds of new content spanning Freddy's entire performing career, we'll be adding more and more throughout the summer!