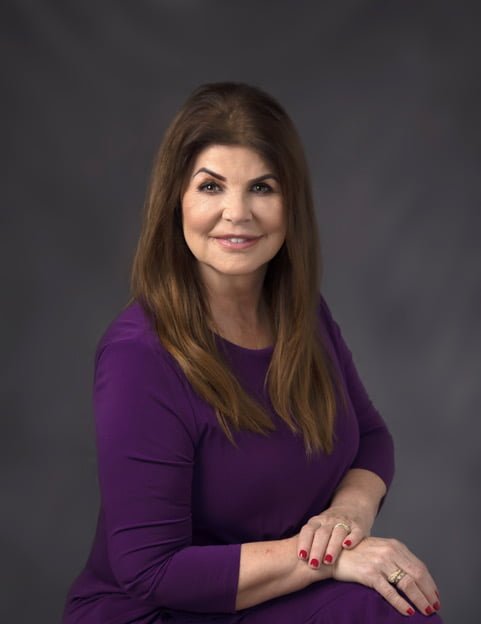 An Interview with Award-Winning Author Diann Floyd Boehm
Diann Floyd Boehm is an award-winning international author. Diann writes children's books and young historical fiction adult books. In addition, Diann writes books to inspire kids to be kind, like themselves, peace, and to "Embrace Imagination". You can find all her books on Amazon.
Diann does speaking engagements, book signings as well as author visitations. Her creative flair encompasses the performing arts and performing in musical theatre productions in Dubai produced by Popular Productions out of the UK. In addition, Diann enjoys making guest appearances on various live streaming shows. Diann is the cohost with Dr. Jacalyn on her USA Global TV and Radio™®.
Diann was born to the parents of George and Mabel Floyd in Tulsa, OK, but grew up in Texas with her five brothers. She has traveled extensively to many parts of the world and lived in Dubai for 14 years, where her husband worked for the American Law Firm Norton Rose Fulbright for 14 years. She has a Bachelor of Education from George Mason University in Fairfax, VA, and her kindergarten certification from The University of Texas @ Austin. Diann has taught in the classroom overseas as well as stateside.
HELLO DIANN FLOYD BOEHM, WELCOME TO WORLDAUTHORS.ORG! TELL US WHAT DRIVES YOU TO WRITE. WHAT IS YOUR MOTIVATION AND THE PURPOSE OF YOUR BOOK(S)?
Recalling our family time together, reading, snuggling, and asking questions made me want to write books that inspire my family and other readers. Depending on the story, you will see one or more themes: Kindness, Love Yourself, Peace, You Can Do It, and Embrace Imagination. 
WHAT INSPIRED YOU TO START WRITING CHILDREN'S BOOKS, AND HOW DID YOU GET YOUR START IN THE INDUSTRY?
I have always been a storyteller on stage, in the classroom, or in training educators. One day I was working in the garden, and suddenly a thought came to me to take my stories and put them to print. By the time I finished pulling weeds and planting flowers, I came inside, and I had written a story before I knew it. From that day forward, I kept writing story after story until I felt I had a story to submit to a publisher. There were many no's, but I just kept going till one day OC Publishing, a hybrid publishing company, said yes! Now I have three publishers, OC Publishing, Texas Sisters Press, & Norns Triad Publications.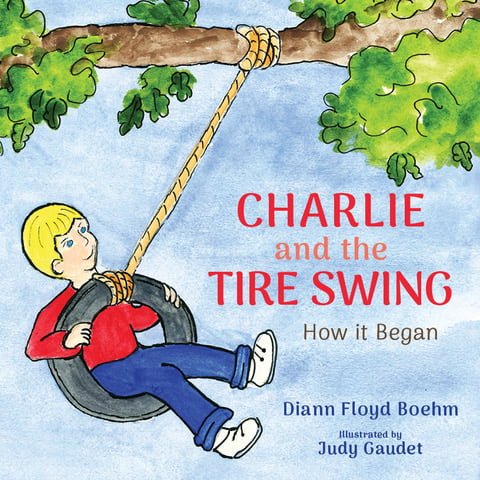 WHAT DO YOU HOPE READERS WILL GET OUT OF YOUR BOOKS? HOW WILL THEY FEEL OR BE DIFFERENT AFTER READING IT?
In my children's books, I like to imagine parents enjoying reading with their children, and with each page, there is a conversation.  For example, The Little Girl in the Moon is a Moonling, she wishes the Earthling children knew about her. She explains to her mommy how she is just like them. With the help of the illustrations, the children are surprised to see what a Moonling looks like. When I read the story to a class, it always sparks a conversation about how we can look different, but that does not mean we cannot be friends. The children all agree, which tells me my story is a success. 
WHAT BOOKS DID YOU READ AS A KID/YOUNG ADULT? WHAT ARE YOU READING TODAY? HOW HAVE OTHER AUTHORS INSPIRED YOUR WRITING?
As a little one, my mom read me many "Golden Books". I am sure I read many books for early readers, but some of my first chapter books were The Bobbsey Twins, Lassie's Adventures, Pollyanna, and Beautiful Joe. I have just started reading on Kindle  Have You Eaten Rice Today? by Apple Gidley.
WHAT'S YOUR FAVORITE CHILDREN'S BOOK THAT YOU'VE WRITTEN, AND WHY? ARE THERE ANY PARTICULAR CHARACTERS OR STORIES THAT YOU FEEL ESPECIALLY ATTACHED TO?
That is a tricky question, as I find each character and their message precious to me. However, if I have to pick one, it must be Charlie from the story Charlie and the Tire Swing – How It All Began!  I will write more stories about Charlie and his adventures since the stories are inspired by my son, who loved his tire swing and went on many adventures when he was a little boy. The more I learn about the character Charlie, the more he will warm my heart as he begins to tell me the adventures he wishes to share with his readers.
WHAT DO YOU THINK ARE SOME OF THE MOST IMPORTANT ELEMENTS OF A GOOD CHILDREN'S BOOK, AND HOW DO YOU GO ABOUT CRAFTING A STORY THAT WILL ENGAGE AND CAPTIVATE YOUNG READERS?
I think many children's authors would have their take on the essential elements of a children's book, but here are mine:
Imagination – I want the child to go on a journey with me.
I want the book cover to be so appealing that the child will want to know more; it becomes a must-read. 
The Illustrations should be captivating and should add something beyond the words, so the child wants to touch the picture and ask questions or point things out to the loved one reading to them. 
The story is relatable and has a message that resonates with the child.
DO YOU FIND ANY PARTICULAR WRITING ROUTINES OR RITUALS HELPFUL WHEN WORKING ON A NEW BOOK? HOW DO YOU STAY MOTIVATED AND AVOID WRITER'S BLOCK?
Once I have the message I want to convey for a children's book, I wake up and write before I do anything else. I am what is known as a "panster" writer. First, I want to write and see how the story evolves, and from there, I begin shaping the story till it is ready to send to the publisher. 
I am not a person who sets up a schedule and says I have to write so many words a day. That would stifle my creativity. I love everything about life, so if nothing is coming to me, but I know I have an excellent idea for a story I don't sit there and agonize.  I might work in the garden and let my mind be free or go for a walk in the neighborhood or the woods. I might watch a movie or sing songs. Sometimes I watch YouTube and watch tap dancers with their amazing rhythms. Sooner or later, I am inspired, and before I know it, I am ready to write.
WHAT ARE YOU WORKING ON NEXT? MORE BOOKS?
I am excited to announce a new children's book. Norn's Triad Publications will announce the title and publishing date soon. The illustrator, Judy Gaudet, is working diligently on the story.
I am also working on the follow-up to my young adult historical fiction- Rise, a Girl's Struggle for More, Published by OC Publishing. It made the Amazon Hotlist when it was released. I am pleased readers want to know more about Ruby, the main character, so my publisher said there were enough requests that I needed a follow-up book. The story is in the editing stage at the moment. 
I am also writing a Christmas short story to submit to Texas Sister Press.  
You can know more about Diann www.diannfloydboehm.com