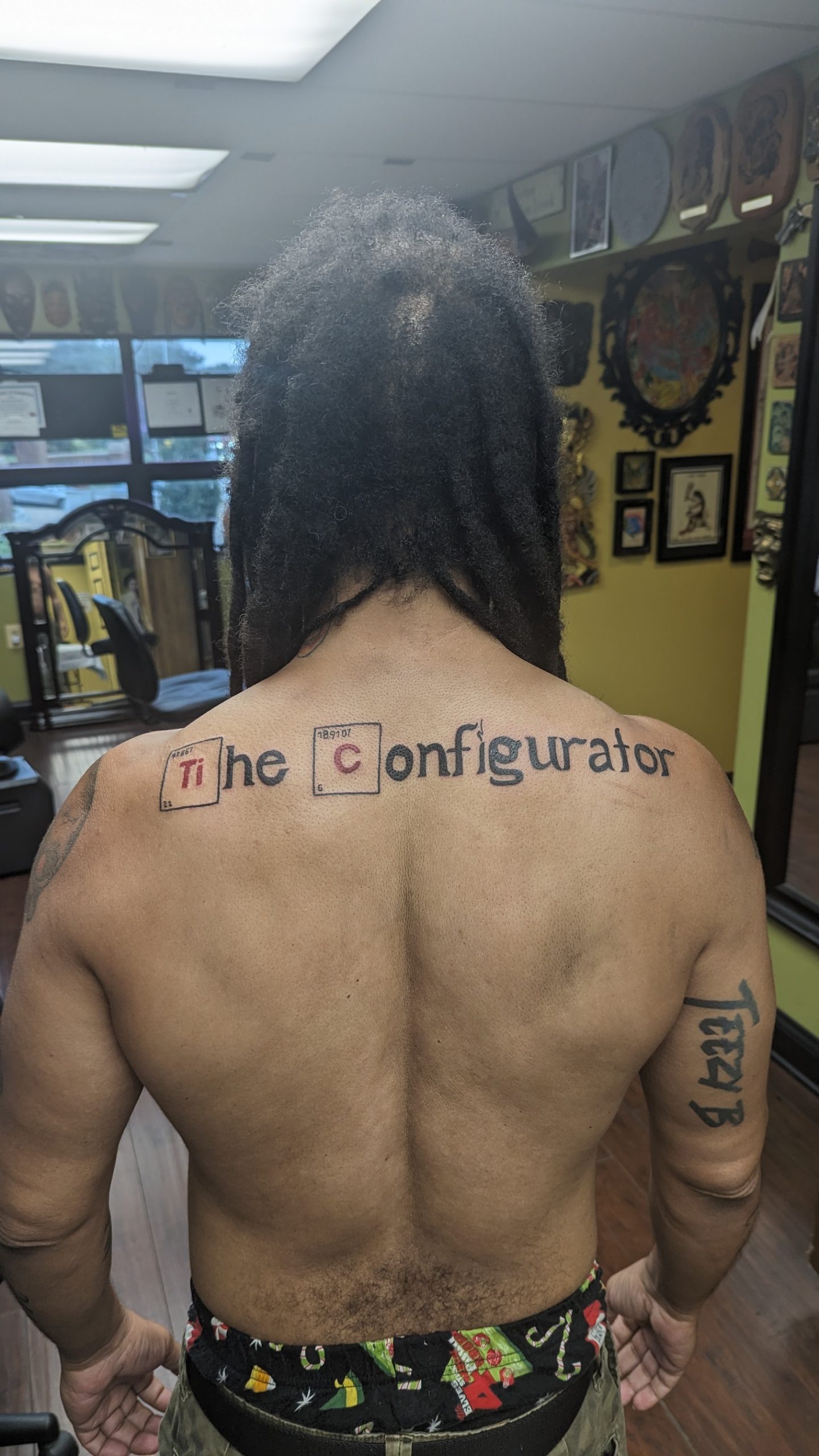 An Exclusive Interview with Author Ken Gibson
HELLO AUTHOR KEN GIBSON , WELCOME TO WORLDAUTHORS.ORG!CAN YOU PROVIDE A BRIEF OVERVIEW OF YOUR BOOK AND ITS CENTRAL THEME OR MESSAGE?
The central theme of the book it to explain the unexplainable.  Literally.  It's just as the title says.  No one knows what the universe really is.  No one knows what the Earth really is.  No one knows what the Sun really is.  The world is completely in the dark when it comes to theses matters.  I wrote this book to enlighten the world, and to ultimately save the human race from annihilation. 
WHAT INSPIRED YOU TO WRITE THIS BOOK? WERE THERE ANY PERSONAL EXPERIENCES OR EVENTS THAT INFLUENCED YOUR WRITING?
The inspiration to write this book came from an entity that I call "The Configurator".  You refer to this entity as God.  The Configurator gave me the knowledge, the understanding, and the ability to write and publish this book.  When I first was writing the book, I was just excited to be able to finally share the truth with the world.  I soon realized that I had a much more important mission.  As I stated before, my mission is to save the human race from annihilation.   Our very survival is at stake.  There is no way that we can change our fate without knowing and understanding the truth.  
HOW DID YOU GO ABOUT RESEARCHING AND GATHERING INFORMATION FOR YOUR BOOK, ESPECIALLY IF IT'S NON-FICTION OR HISTORICAL IN NATURE?
All the information in this book comes directly from The Configurator.  There are no human sources for this book other than me.  I did study Egyptian Mathematics before writing the book.  I also had to brush up on my regular mathematics, geometry, and chemistry.  I looked extensively at the Periodic Table of Elements.
CAN YOU SHARE SOME INSIGHTS INTO YOUR WRITING PROCESS? DO YOU HAVE A SPECIFIC ROUTINE OR APPROACH TO WRITING?
My normal approach to writing a book is to fully understand the subject that I want to write about before writing anything.  That wasn't the case with this book because the knowledge was given to me.  My challenge with this book was to take the knowledge that was given to me and arrange it and present it in a way that people would be able to understand.
WHAT CHALLENGES DID YOU ENCOUNTER WHILE WRITING THIS BOOK, AND HOW DID YOU OVERCOME THEM?
As I stated before, my primary challenge was taking the knowledge that I have and writing a book that people would be able to understand.  Another challenge I faced was finding people to do the artwork for the book.  I couldn't find anyone to do the artwork.  The majority of the pictures in the book are pictures that I designed.  I also designed the front and back cover for the book.  I also ran into problems trying to get the book published.  It took 3 publishers before the book finally ended up on Amazon.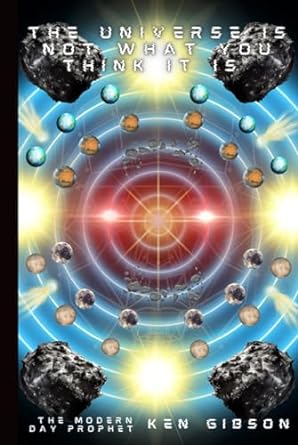 WERE THERE ANY PARTICULAR CHARACTERS OR ASPECTS OF THE STORY THAT YOU FOUND MOST INTERESTING OR CHALLENGING TO DEVELOP?
There are no characters in the book, and I found the entire book to be interesting and challenging to develop.  Trying to make the artwork match with the things that I say in the book is probably what I found most challenging.  If I had to pick a chapter that stand out to me the most it would probably be Chapter 4: "God Explained Mathematically".
HOW DO YOU HOPE READERS WILL REACT OR BENEFIT FROM READING YOUR BOOK?
The most important thing that I need for readers to take from this book is the importance of the balance of oxygen and carbon in the atmosphere.  There is nothing else more important than that.  That's the reason that every living thing on this planet exists.  This is why ecological systems exist.  It is to ensure the balance of oxygen and carbon in the atmosphere.  We are negatively impacting that balance.  This negative impact is due to the carbon that we are dumping into the atmosphere by way of technology, the dumping of hazardous chemicals into our rivers and oceans, and the overpopulation of the Earth.  These things must be addressed immediately.  Humanity is at a crossroads.  We can go left and stay on the current course which will eventually lead to our annihilation and possible extinction.  Or we can go right and create our own enlightened age.  We can create the greatest Earth that has ever existed.  There is no place in the enlightened age for boogeymen, enemy nations, or rogue nations.
Another thing that I need for readers to take from the book is the importance of the drastic reduction of nuclear weapons.  There are currently enough nuclear weapons in the world to destroy the Earth several times over.  We have created the means to our own destruction.  This is the epitome of unintelligence.  There is nothing more unintelligent than this.  Let me explain the worst thing about nuclear weapons that no one else is aware of.  If the world were to engage in nuclear war it could lead to the worst scenario imaginable.  Nuclear war could lead to the complete destruction of the entire Solar System.  Not just the Earth.  There would be no coming back from that.  I do believe a very small amount of nuclear weapons could remain in the case they were needed for an external threat.  However, nuclear weapons should never be used on any nation on this Earth under any circumstances.  The risk is just not worth it.  Other than an external threat, there is no place for nuclear weapons in an enlightened age.  
CAN YOU DISCUSS ANY IMPORTANT THEMES OR MESSAGES YOU AIMED TO CONVEY THROUGH YOUR WORK?
Yes. These are the most important messages that I need for my book to convey to readers:
The amount of carbon that we are dumping into the atmosphere must be reduced.  We need a technological revolution.  We must increase our use of solar, wind, nuclear, and any other technologies that we can think of.  We must decrease our reliance on fossil fuels.
We can no longer dump our hazardous chemicals into our rivers and oceans.  We must come up with a better way to get rid of these chemicals.
We must reduce the world's population.  The most humane way to do this in my opinion is to reduce the number of children that we are bringing into the world.
We must reduce the number of nuclear weapons in the world.  90% of the world's nuclear weapons must be decommissioned or destroyed.
There is more, but these are the most important things that need to be addressed immediately.
DID YOU FACE ANY CREATIVE OR WRITER'S BLOCK MOMENTS DURING THE WRITING PROCESS, AND HOW DID YOU TACKLE THEM?
No, I didn't face any writer's block.  All my information was given to me including the title.  I knew exactly what I was supposed to write.  I imagine that if I were writing a story or fiction book, then writer's block would be more of a concern.
WHAT ADVICE DO YOU HAVE FOR ASPIRING AUTHORS WHO ARE LOOKING TO START THEIR WRITING JOURNEY?
I have only written information books, so this is the advice I would give to aspiring authors concerning those.  Make sure that you thoroughly research and understand the topic that you are writing about.  You must fully understand your topic in order to coherently explain it to your readers.  You can't be lazy about this.  There are no short cuts.  You should also research the differences between traditional publishing and self-publishing.  They are 2 totally different means of publishing a book.  If you decide to self-publish you will need to have money.  Depending on your book you may need several hundred or several thousand dollars to successfully publish your book.  When you self-publish you are responsible for the design, the editing, the front and back covers, and the publishing.  You will probably need help with these things, so you should also research these things early in the writing process.  Most of all, be patient.