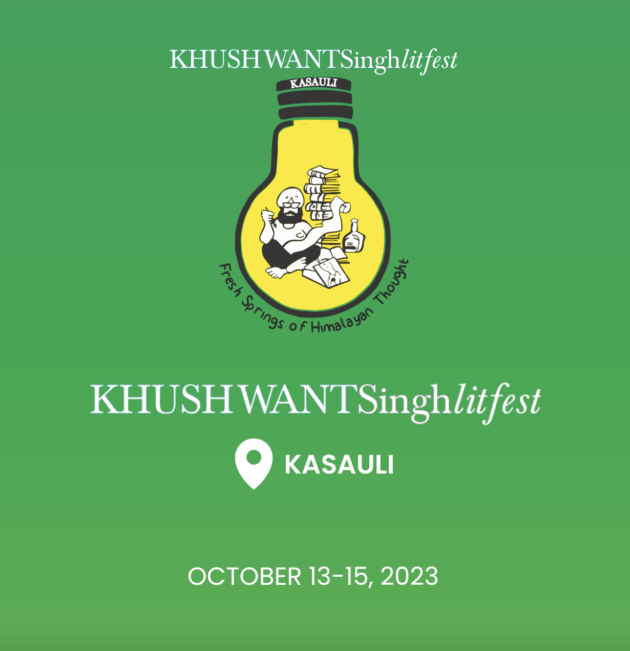 Kasauli Gears Up for 12th Khushwant Singh Literary Festival with 'Be the Change' Theme
Kasauli, the serene hill station in Himachal Pradesh, is all set to host the 12th edition of the Khushwant Singh Literary Festival, drawing enthusiasts and luminaries from the world of literature, politics, and journalism. The festival, taking place at the Kasauli Club from October 13 to October 15, 2023, carries the theme: 'Be the change you want to see.'
This year's festival promises a compelling lineup of around 40 speakers, including renowned figures like former tennis player Jaideep Mukherjee, bureaucrat-turned-politician Mani Shankar Aiyar, veteran TV journalist and author Barkha Dutt, and the charismatic actor and TV host Kubbra Sait. The event will also be graced by the presence of actor Anup Soni, actor-turned Congress leader Raj Babbar, and author and BJP MP Varun Gandhi.
The festival will offer literary discussions and artistic performances to captivate the attendees. Sufi singer Sonam Kalra will enchant the audience with her soulful songs, and 'Dil se,' a musical evening by Minu Bakshi, will be an added attraction, adding a harmonious touch to the literary affair.
Rahul Singh, son of the legendary Khushwant Singh, commented on this year's theme, emphasizing the festival's inspiration from Mahatma Gandhi's famous saying: "Be the change you want to see." The spirit of Gandhi, a profound influence on Khushwant Singh, will imbue the festival with a profound sense of social change and activism.
Niloufer Billimoria, one of the festival directors, shared logistical details for festival-goers, stating that the event will commence at 9 am on Friday and conclude on Sunday at 5 pm. While Kasauli Club members will enjoy free entry, other visitors will need to pay the club guest fee. To ensure smooth operations, the Solan administration and the traffic police department have been informed about the event.
The Khushwant Singh Literary Festival has become a cultural landmark, attracting literary enthusiasts, politicians, journalists, and writers from diverse backgrounds. Notable figures like Canadian lawyer and politician Ujjal Dosanjh and esteemed writers, politicians, and journalists are scheduled to be part of this year's gathering.
The festival's impressive lineup of speakers includes renowned politicians Mani Shankar Aiyar, Varun Feroze Gandhi, and Raj Babbar, as well as celebrated writers Anjum Hasan, Anirudha Bhattacharjee, and Amrita Tripathi. The presence of accomplished journalist Bachi Karkaria adds a valuable dimension to the literary and intellectual discourse that will unfold in the picturesque setting of Kasauli.
The 12th Khushwant Singh Literary Festival, with its thematic focus on Gandhi's maxim, serves as a vibrant platform for discussions, reflections, and an exploration of the power of literature to inspire positive change in the world. As the festival approaches, all roads lead to Kasauli, where words will transcend the boundaries of ink and paper to foster social transformation.
For more information visit: kslitfest.com