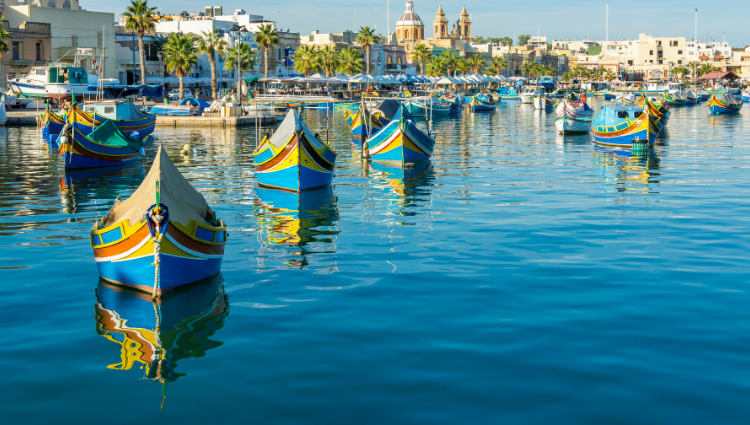 3 Awesome Ways To Explore The Island Of Malta
No one would dispute the fact that during the last few years Malta has always been one of the most desirable tourist locations. With its beautiful nature, magnificent sea, historical cities, and a magical island like Gozo, even a week might not be enough to explore the whole island. To help you pick the most attractive locations and activities, in this article, we have selected 3 of the best ways to explore the Maltese sea in the shortest time possible.
Rent a boat
Let's start planning your trip by booking a charter in Malta. A trip around Maltese island is one of the must-do things when you have the chance.
Exploring the picturesque bays around Gozo and Comino islands can become one of the coolest experiences of your life!
The well-known Blue Lagoon on Comino is one of the best bays out there! Its bright blue water, as its name suggests, will leave you speechless. Also, this location is the right one if you are in the mood for cool pictures and great memories.
Another must-see bay is the San Blas in Gozo, which is a quite small bay with beautiful red/golden sand, surrounded by high cliffs. You just have to see it!
Things get even better when you learn that in Malta you can rent a boat up to 90 HP and no boat license is required! Amazing, isn't it? Hurry up and rent a boat in Malta now!
Take Scuba diving lessons
Ever been scuba diving before? If not, then this is another must-do thing in Malta. This unique experience will take you to one spectacular water world. Just imagine being under the warm and sunny water discovering the marine wildlife, caves, and wrecks.
Prices are pretty affordable both for beginners and more advanced divers. They vary between 60-80 euros per person.
Make sure to pick experienced and friendly instructors to take you to one of the most beautiful diving spots like the Blue Grotto, the wreck of the Um El Faroud oil tanker, the blue hole in Gozo, or the Santa Maria Caves in Comino.
Go on a "Boat party"
Our last suggestion for your Maltese stay is to go on a "Boat party". Malta is not only famous for its history and culture but also for its wild nightlife, endless parties, lovely pubs, bars, and nightclubs. So, if you are a party person, who is there to party like never before, then a party on a boat is something you will love adding to your to-do list.
The concept is simple, you head to the sunset on a charming boat with 200 more party animals like you and enjoy an open bar evening. Your "best friends" the barmen will take care of you with some of the most exotic cocktails and soft drinks.
These are our best suggestions for everyone who likes being in, around, or on water. Exploring the islands of Malta on the water is one of the best ways to feel the charming atmosphere of this gem. And in case you aren't a person who likes parties, water sports or sightseeing, don't worry! Malta also has lots of quiet places where you can just go for a walk, sunbathe or just relax with a cold drink in your hand.