World's Best Indian History Writers
History plays a vital role to understand what mistakes we have done in the past and what we can learn from them. It is rare to find history books written in an interesting manner rather than the boring way as it is taught in schools.
In this article, we will talk about the world's best Indian history writers. If you are looking for India's history and good historical writers, then this is the best place for you. You will get to know the best history writers about India.
Here's the list:-
1. Upinder Singh
Born in 1959, Upinder Singh is an Indian historian who is a Professor of History and Dean of Faculty at Ashoka University. Daughter of former Prime Minister of India Manmohan Singh, Upinder is a great author of Indian history.
Famous Books: A History of Ancient and Early Medieval India, Political Violence in Ancient India
2. Braj Basi Lal
Born in 1921, B.B. Lal is a renowned Indian archaeologist. He had served as the Director-General of the Archaeological Survey of India (ASI) from 1968 to 1972.
Famous Books: The Rigvedic People, How deep are the Roots of Indian Civilization?
3. Arthur Llewellyn Basham
A. L. Basham, born in 1914, was a well-known historian, Indologist and author of many books. Basham has also taught many Indian historians like Romila Thapar, Ram Sharan Sharma and V. S. Pathak.
Famous Books: The Wonder That India Was, A Cultural History of India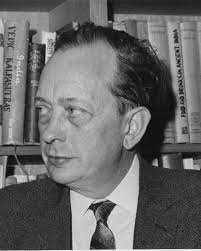 4. Michel Danino
Born in 1956, Michel Danino is an Indian author of French origin and a guest professor at IIT Gandhinagar. The Government of India awarded Padma Shri, the fourth-highest civilian honour, to Michel Danino in 2017 for his notable contribution to Literature and Education.
Famous Books: The Lost River, Indian Culture and India's Future
5. Koenraad Elst
Born in 1959, Koenraad Elst is a Belgium born and has Indian citizenship. His works talk about Aryan Invasion Theory and a lot more.
Famous Books: Still no Trace of an Aryan Invasion, Why I Killed the Mahatma, Hindu Dharma and the Culture Wars