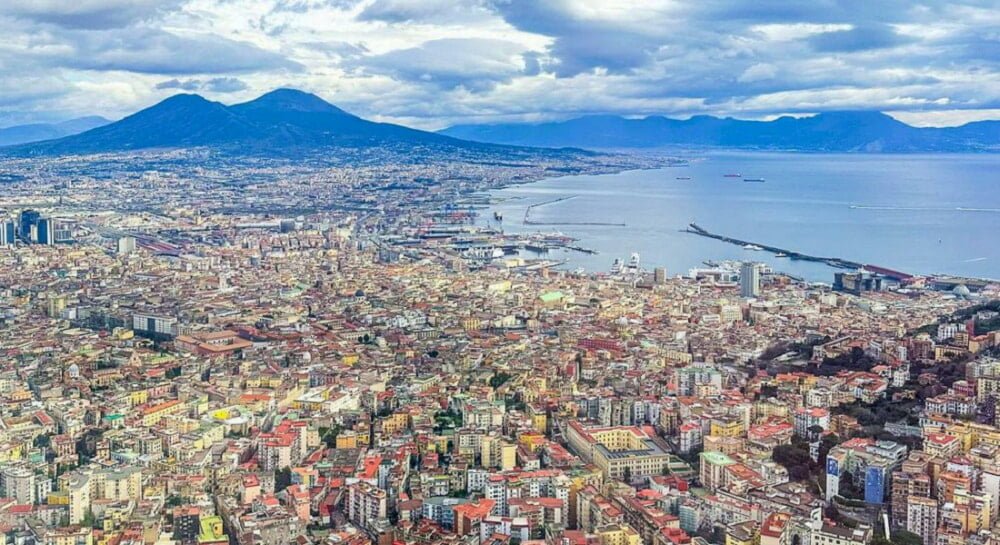 What to do in Naples – 10 Things You Should Not Miss
Naples is a great city for taking an excursion with a guide. It's not always easy to get to and from Naples by plane, but the second you arrive at the airport and get out onto the streets of this beautiful Italian city, you will feel transported back in time. Naples has a rich history and culture that dates back thousands of years. While there are many things that make Naples special, here are 10 things I think everyone should do while they're there.
The National Archaeological Museum
The National Archaeological Museum is the largest in Italy and one of the most important in Europe. The museum, which is located in the historic center of Naples, has over 150,000 items on display, including sculptures from Pompeii and Herculaneum, as well as mosaics from all over Italy.
The museum is open from 9:30am to 7:30pm (except Mondays), so make sure you plan your trip accordingly!
Mount Vesuvius
Mount Vesuvius is a volcano in the Bay of Naples that has been active for over 2,000 years. It was the site of one of the most destructive eruptions in history and is still active today. Mount Vesuvius stands at 1,281 meters above sea level, making it one of Europe's highest peaks.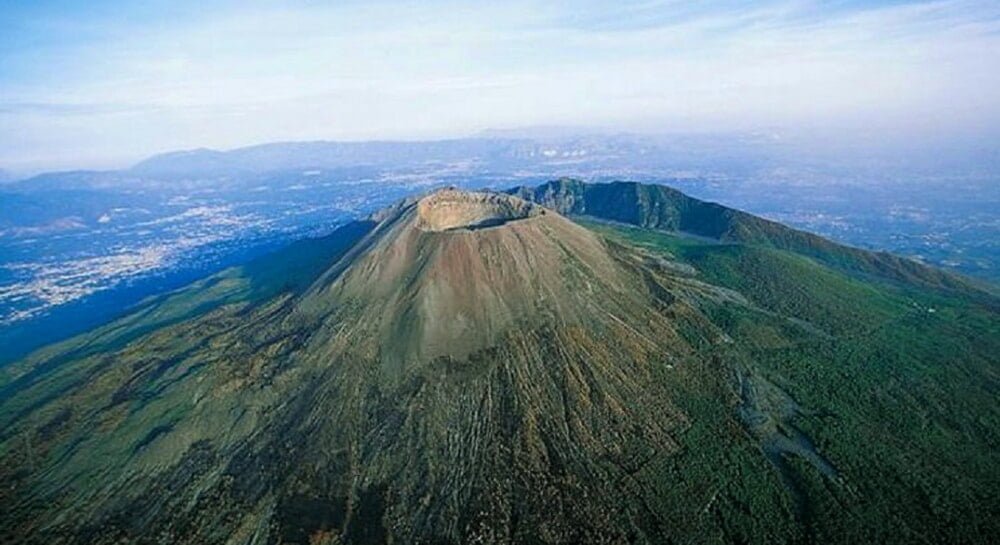 Tourists can visit this natural wonder by taking an excursion to its peak or by taking a tour around its base where you will find various restaurants, hotels and shops selling souvenirs such as T-shirts bearing images of Pompeii's ruins (which were destroyed during another eruption).
The Royal Palace of Naples
The Royal Palace of Naples is a royal palace built for the Bourbon kings of Naples in the 18th century. The palace is located on the Via del Plebiscito, a street in central Naples, Italy.
The Royal Palace was commissioned by Charles VII of Naples (1734-1825) to be built as an extension to his existing Palazzo Reale di Portici (or Reggia di Portici) which was designed by Giuseppe Valadier and completed in 1758. It was later expanded by Ferdinand IV and Maria Carolina who also added frescoes within its rooms over time; these included works by CorradoGiaquinto, Giovanni Balducci and others.
The Capodimonte Museum
The Capodimonte Museum, located just a short walk from the Royal Palace, is one of Naples' most important museums and one that you should not miss if you are visiting this city.
The museum was founded in 1758 by King Charles VII of Bourbon (King Charles III's father) as a place to house his personal collection of paintings and sculptures. Since then it has grown into an expansive collection covering art from ancient Egypt through modern day.
The museum houses over 1,000 works including some very famous pieces like Caravaggio's "The Fortune Teller" as well as several paintings by Raphael and Titian. There is also an extensive collection of Greek vases which may be worth visiting on their own!
Santa Chiara Church
Santa Chiara Church is a large church in Naples, Italy. It is dedicated to Saint Clare of Assisi. It was built between 1630 and 1640 and has a beautiful façade. The church is located in the QuartieriSpagnoli area of Naples
Archaeological excavations in Pompeii, Herculaneum and Stabiae
The archaeological excavations in Pompeii, Herculaneum and Stabiae are open to the public. These sites are a must-see for anyone visiting Naples as they give an insight into ancient Roman life and culture.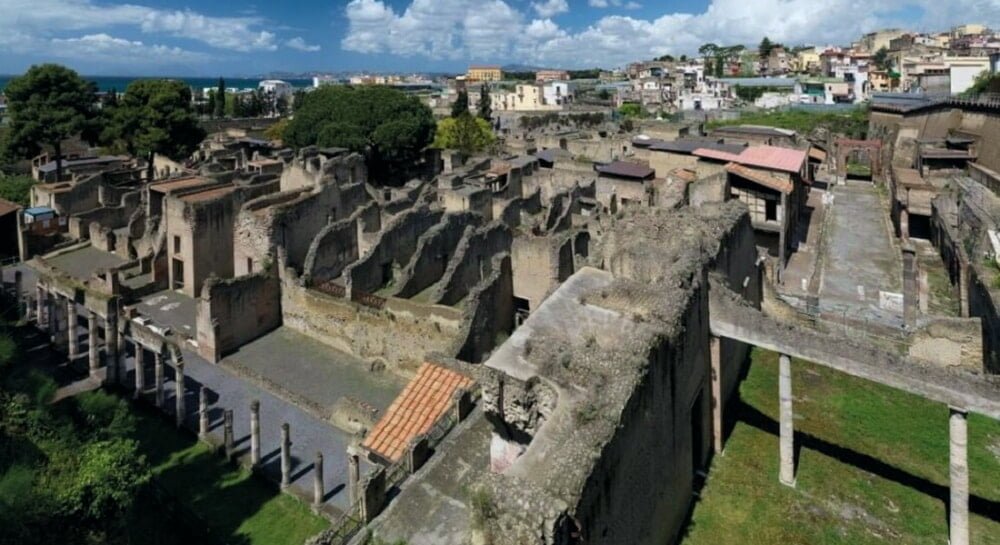 Castel dell'Ovo (Castle of the Egg)
Castel dell'Ovo (Castle of the Egg) is a castle on the island of Megaride in Naples. It was built by the Normans in the 12th century, and named after its egg-shaped dome that crowns it. The name comes from an old legend: A prophecy said that a great leader would come from Rome and rule over Naples, but he couldn't be born until an egg cracked open at Castel dell'Ovo. This happened when Charles II of Anjou landed at Pozzuoli Bay and set foot on Neapolitan land for the first time; he would later become King Charles I of Sicily and then King Charles V of Spain after inheriting his brother's kingdom following their father's death.
The castle has been used as a prison since 1612 (and still serves this purpose today), so don't be surprised if you see prisoners working out on exercise machines while you're visiting! You can also visit inside if you'd like; tours take place every hour from 9am until 4pm Monday through Friday during summer months, but only three times per day during winter season due to shorter daylight hours here at latitude 40 degrees north!
Church of San Pietro a Maiella (St. Peter's on the Hill)
The Church of San Pietro a Maiella is located on the hilltop of Posillipo, one of the most beautiful areas in Naples. It was built in 1638 and features a Baroque interior with frescoes depicting scenes from the Old and New Testaments. The church also houses several works by Neapolitan painter Luca Giordano including his famous painting "The Immaculate Conception".
Hours: Daily 9am – 7pm (closed Tuesdays)
What to See: The church itself is worth seeing for its architecture alone but if you have time before or after visiting the church, take a walk along Via Santa Lucia which will lead you past some lovely villas and views over Vesuvius. You can also visit nearby Villa Gelsomini Gardens where there are more gardens as well as historical artifacts related to local history including an ancient Roman mosaic floor dating back 2nd century BC! How To Get There: From Naples Central Station take bus number 806 towards Torre delle Stelle; get off at stop called "Torre delle Stelle" then walk up Via Santa Lucia until reaching Porta Capuana entrance gate (you'll see signs). Once inside follow signs pointing towards Posillipo Hilltop.
Specialty shops in Via Dante and Via Toledo (Neapolitan dialect for Via Toledo) – in Naples there are many wonderful little stores with local products to buy!
Via Toledo is the main street in Naples. It runs parallel to the coast and is where you can find most of the city's shops, restaurants, bars and nightlife spots. If you're looking for souvenirs from Naples then this is the place to go!
Via Dante is a smaller street that runs parallel to Via Toledo. It's also full of specialty shops selling local products such as wine, olive oil and cheese–the perfect place for those seeking a taste of authentic Neapolitan cuisine!
This is a weekend itinerary for Naples
How to get there: The nearest airport is Naples International Airport (NAP), which has direct flights from many European cities. If you're flying into Rome or Florence, take a train into Naples; it's about an hour away and costs about $10-$15 per person each way.
What to do: There are lots of things to see and do in this city! Here's our list:
Visit Pompeii by taking in excursion
A trip down the coast will bring you here, but don't just rush through this historic site! Spend some time exploring all of its ruins before heading back home or continuing on with your travels around Italy.
Visit Mount Vesuvius – This volcano has been dormant since 1944, but it's still an active volcano today! You can hike up it yourself if you're feeling brave enough (or hire someone else who does), or just watch others climb while enjoying some gelato at one of its restaurants along the way down below where they stop off during their ascent/descent.
Tour around town on foot–there are tons of beautiful old buildings everywhere!! We recommend taking advantage of this opportunity while staying somewhere centrally located so that everything else listed below isn't too far away either 🙂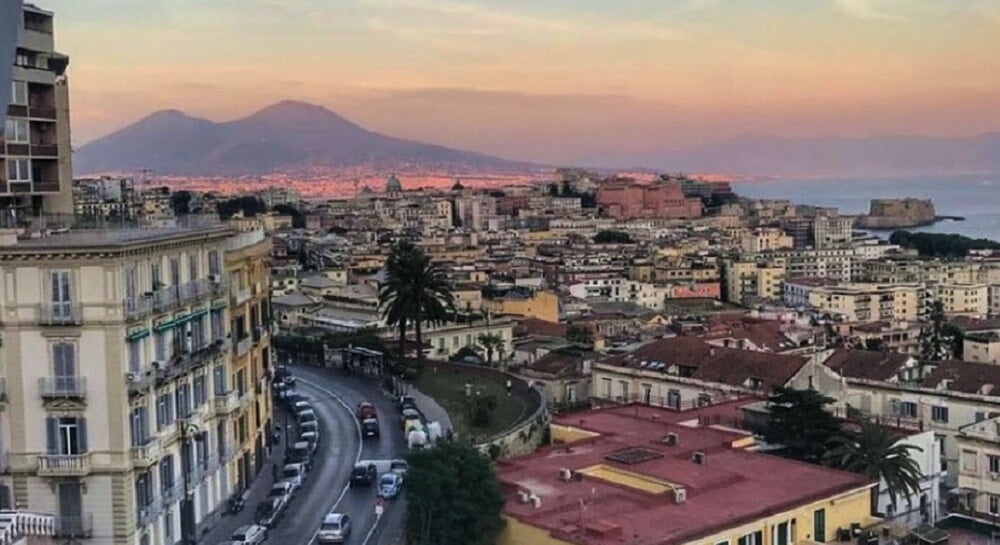 Naples is a beautiful city, with lots of history and culture to discover. If you're planning on visiting Naples soon, these ten things are must-do activities!