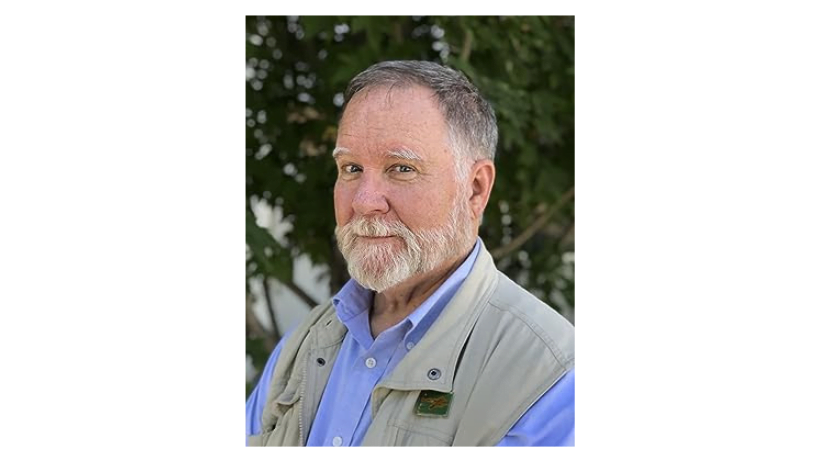 Unleash The Spooky this Halloween with "Horror Dogs: Man's Best Friend as Movie Monster"
Jefferson, North Carolina, October 3, 2023— As the moon rises and the shadows deepen, prepare for a spine-tingling journey into the world of sinister canine characters in horror films. Just in time for Halloween, "Horror Dogs: Man's Best Friend as Movie Monster" explores the eerie history of how Hollywood transformed movie dogs into man-killers like Cujo and his chilling cinematic companions.
Delve into the dark side of canines as you journey from Classical mythology to the chilling debut of cinema's first horror dog, Sherlock Holmes' Hound of the Baskervilles. The tale unfolds through World War II's K-9 Corps and culminates in the 1970s, a decade that shattered social taboos about the "good dog" on screen, deliberately painting certain breeds as malevolent—even fluffy lapdogs.
From the ominous Hound of the Baskervilles to Dracula's Dog and the infamous Cujo, "Horror Dogs" is a captivating read for dog lovers, film buffs, history enthusiasts, horror aficionados, and pop culture fanatics alike. Author Brian Patrick Duggan meticulously unravels the history of how our loyal canine companions evolved into cinematic "bad guys." Starting with the 1914 film adaptation of the Baskerville Hound, Duggan traces the evolution of Horror Dogs and the gradual escalation of canine terror on the silver screen, leading to a flood of fearsome four-legged foes in the 1970s.
This spellbinding book features over 68 dog breeds/types (not all of them are Horror Dogs) and explores 121 films (with numerous references). Gain exclusive behind-the-scenes insights from writers, directors, actors, and dog trainers, shedding light on the evolution of horror hounds from silent films to the latest computer-generated monstrosities. As one seminal film warned, "Cave Canem (Beware the Dog)," for they are no longer mere pets.
Duggan's interviews reveal fascinating tales from film sets, including the hair-raising or comical aspects of dog costumes and make-up, the transformation of Rottweilers into Horror Dogs due to a pre-production error, the failed attempt to cast a Doberman as Cujo, and the astonishing abilities of a trainer who could turn a dog from "Jekyll to Hyde" on the director's command. Amidst these narratives, Duggan shares a few of his own memorable dog stories.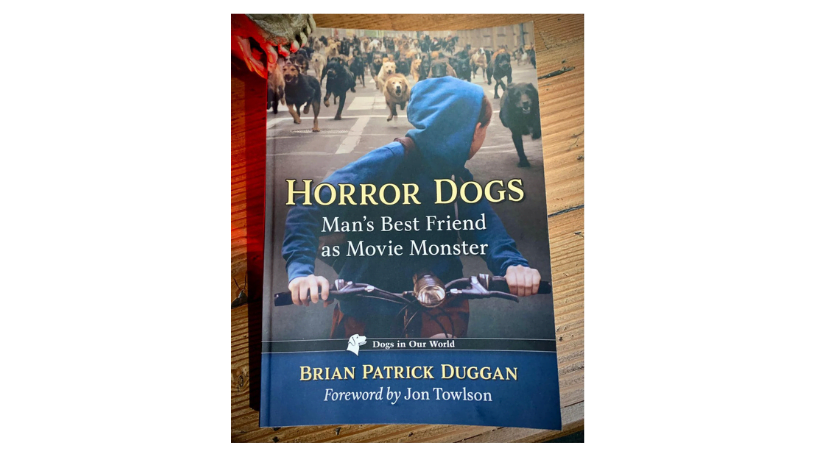 Explore a canine menagerie that includes Frankenstein Dogs, Supernatural creatures, Aliens, Cujo (who has a chapter all to himself), Trained Killers, Insurrectionists, and even a new category of canine horror—the Emotional Support Weredog. With a blend of humor and meticulous research, "Horror Dogs" is an enthralling and well-documented book that reads like a cozy conversation with the author over scones and coffee. So, snuggle up with your furry friend and immerse yourself in the world of "Horror Dogs" this Halloween!
"Horror Dogs: Man's Best Friend as Movie Monster" is available for $49.95, comprising 274 pages, 55 captivating photos, a glossary, appendix, notes, bibliography, and index. The softcover edition (7 x 10) can be purchased from McFarland Publishers, as well as on Amazon and Barnes & Noble.
Horror Dogs: Man's Best Friend as Movie Monster
$49.95, 274 pages, 55 photos, glossary, appendix, notes, bibliography, index. Softcover (7 x 10) available from McFarland Publishers, also Amazon and Barnes & Noble.
ABOUT THE AUTHOR
Brian Patrick Duggan is the author of the award-winning Saluki: The Desert Hound and the English Travelers Who Brought It to the West and General Custer, Libbie Custer and their Dogs: A Passion for Hounds, from the Civil War to Little Bighorn.
This canine historian–storyteller, believes that history should be told in a friendly, informative style. His articles about dogs have won national awards with several having been published internationally. Of these, "Dear Miss Amherst … Yours Sincerely, T.E. Lawrence" revealed a previously unknown connection between Lawrence of Arabia and Salukis —and which started him on his first book. Now he's the editor for McFarland Publishers' Dogs in Our World series. He lives with his wife, Wendy in Central California with their pack of Salukis.