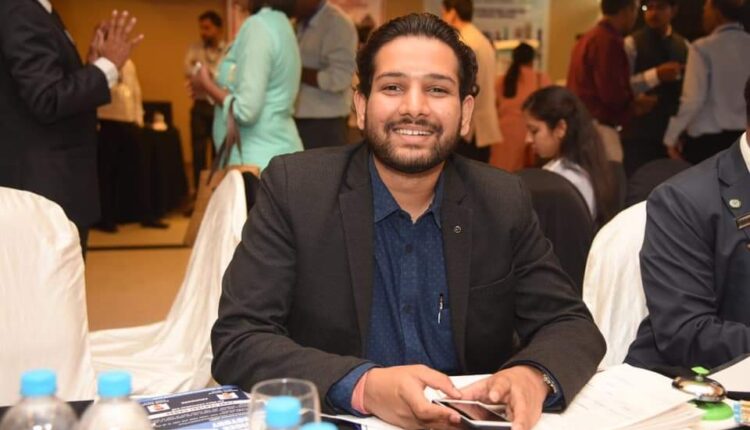 Top Books Recommended for Entrepreneurs and Startup by Indian Young Entrepreneur Vedant Goel
This is a universal truth that an entrepreneur who is already in a possession of a startup or want to get into entrepreneurship must be in search of a good book. A truth fact, which most of us are not aware is most of the successful entrepreneurs are good readers. The reason behind this might be that the dauntless journey of the entrepreneurship can be easy when a person learns from the experiences of the others. These are not only experiences but also the real life motivation regarding the startup survivability and patience, which is, no doubt, required in the field.
One such successful and young Indian entrepreneur is Vedant Goel, who has already set his own empire while standing at his mid-20s. Involved into diverse sectors, he has set up a learning milestone for many Indian businessmen and startup owners. Struggle being the part of his entrepreneurial success, he shares some of the top books recommended for new entrepreneurs and startup owners, which has obviously motivated him at a higher level to achieve his dreams! Let's begin with the list.
1. Connect the Dots by Rashmi Bansal 
The book has been written by renowned writer, Rashmi Bansal. 'Connect the Dots' is a beautiful curation of 20 short motivational entrepreneurial stories of those path creators, who have forged their own fate in the world of entrepreneurship, without having the requisite degrees that are usually needed.  'Connect the Dots' was also nominated for Economist Crossword Popular Award in the year 2011. 
2. Zero to One by Peter Thiel with Blake Masters
If you are confused on how to think at the next level to generate some unconditional multi-millionaire idea, then this book is the motivational booster for you. The book also guides you on approaching to initial strategies to implement your startup plans. Written by two authors, Peter Thiel and Blake Masters, you can easily proceed to climb your innovation ladder from 'Zero to One' with this book.
3. Choose by Ryan Levesque
The book 'Choose' has been written by globally renowned author and business -mentor, Ryan Levesque. Ryan has made the path easy of those entrepreneurs, who want to lead their dreams without any initial errors. As an innovation creator, you will be powered to start with 'who' and end with a high output value. Simply, you can ease taking the initial but important decision at the time of starting your business. 
4. Dhirubhai Ambani – Against All Odds by A G Krishnamurthy
This is the most enthralling book for all the hard-workers out there. Most of us know the life story of Dhirubhai Ambani, i.e. a kind of rags-to-riches story. Through this book, writer A G Krishnamurthy has highlighted all those leadership essentials, which an entrepreneur should have, and of course, Dhirubhai Ambani had, which made him the founder of one of the biggest enterprise in India. 
5. Founders at Work by Jessica Livingston 
'Founders at Work' by Jessica Livingston shows you the reality that anyone can be an entrepreneur. It mainly focuses on the fact that almost all game changers at Microsoft, Apple or Google were just a regular routine person, like you. But what led them find a multi-billion dollar company? How did they start initially? What were their motivations? The book contains realistic interviews of some successful global entrepreneurs, which can clear most of the doubts in your minds. 
What Now?
It can be a difficult for you to choose which one to choose initially to make a read from the above list. But, the fact is that each and every book has its own value of information, which can benefit you or your innovative idea.  Apart from all this, a major fact is that if these books can turn Vedant's dream into real life success, why not yours? Don't waste your time, and pick your motivational booster now!