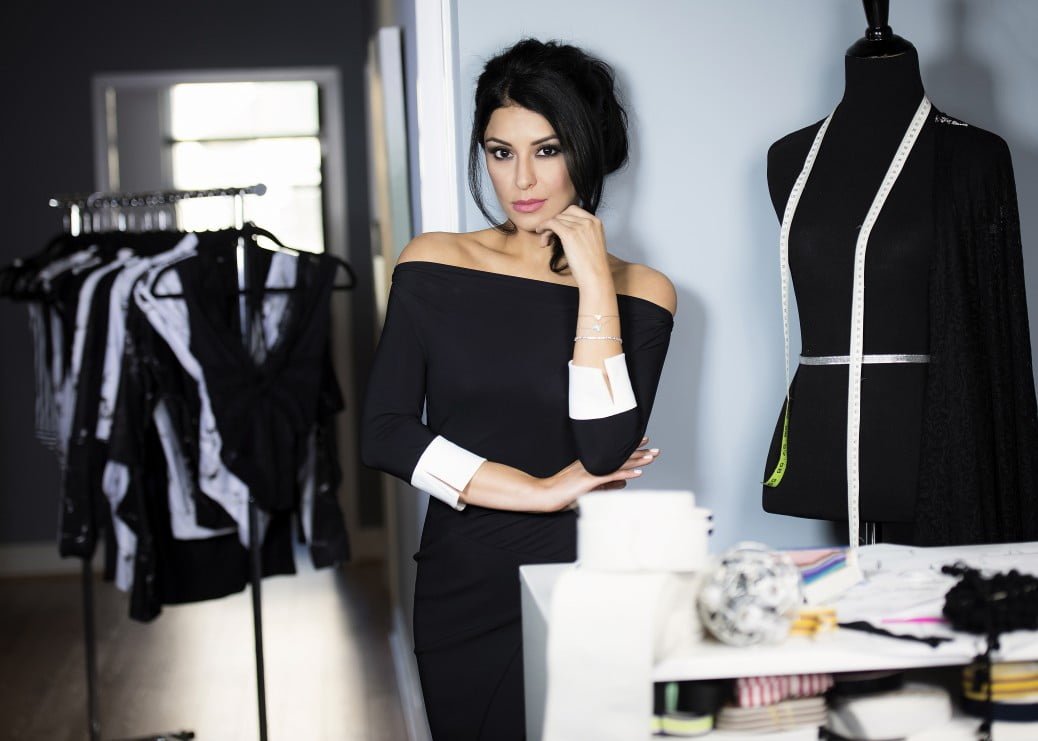 Interview with Tala Raassi
Tala Raassi, an Iranian American fashion designer/author, was born in the United States and raised in Tehran. Named one of the "Most Fearless Women in the World" by Newsweek magazine, Raassi made her mark in the fashion world at an early age with her talent in exclusive swimwear. She is devoted to celebrating the beauty of women's bodies through her designs and to empowering women all around the world to follow their dreams. For Raassi, "Fashion is Freedom."
Raassi captivated the world through her inspiring story, entitled "Crime of the Mini Skirt," featured in Marie Claire Magazine. At sixteen she attended her friend's Sweet 16 house party in a mini skirt. While in the privacy of her friend's home, the religious police raided the house, and she ultimately faced the harsh punishment of five days in jail and forty lashes for wearing "indecent clothing," according to Islamic law. Following this sentence, Raassi moved back to the USA where she currently lives. Her story went global, and Rachel Ray, Elle, and Newsweek, among others, interviewed her, giving her the platform to vocalize her vision of fashion as a symbol of freedom. Raassi's memoir "Fashion is Freedom" was published internationally in September of 2016.
Your debut book, Fashion is Freedom, was published recently. To begin with, could you tell those who don't know much about the book?
"Fashion is Freedom" is a memoir based on my life. It is personal, some business and a little political. This book is about navigating two dramatically different worlds from growing up in Iran under the Islamic Republic where women's freedom of choice is very limited to moving to America "the land of the free" and becoming a swimwear designer.
I wanted to walk the readers through the streets of Tehran as a modern woman. I wanted people to see what it was like to live in Iran post 1979 Revolution. We grew up in 8 horrific years of war that was imposed on us. With parents who were already traumatized with the events of the revolution. We grew up with the sounds of sirens and bombs. We lived as teenagers with the constant fear of being arrested, jailed, and lashed for the most innocent behaviours a teenager can do on a regular basis, such as hanging out with one another.
In this book I also speak a lot about my struggles as an entrepreneur trying to make it in the most competitive industry in the world!
What inspired your debut?
I grew up in a part of the world where women's freedom was very limited and then got to live in a part of the world where I have access to so many opportunities. I wanted to do something that would celebrate women's beauty and at the same time empower girls to follow their dreams like I did.
What do you enjoy most about your work?
Being able to make a difference, whether that difference would be as simple as making beautiful swimwear or stronger by inspiring others.
What has inspired you lately?
Seeing other women succeed in all aspects of life inspires me daily.
Finally, what advice do you have for aspiring authors?
It was very hard for me to write Fashion is Freedom and quite frankly if you had asked me just a few years ago, if I could ever write a book in English? My answer would have been "no." I didn't speak any English when I moved here, so to write and publish a book in English was a big deal for me.
And my advice to anyone who is writing a book or even thinking about it is: BELIEVE IN YOURSELF! Once you believe that you have what it takes, all you need is some creativity and hard work and with that anything is possible.
Also read a lot!