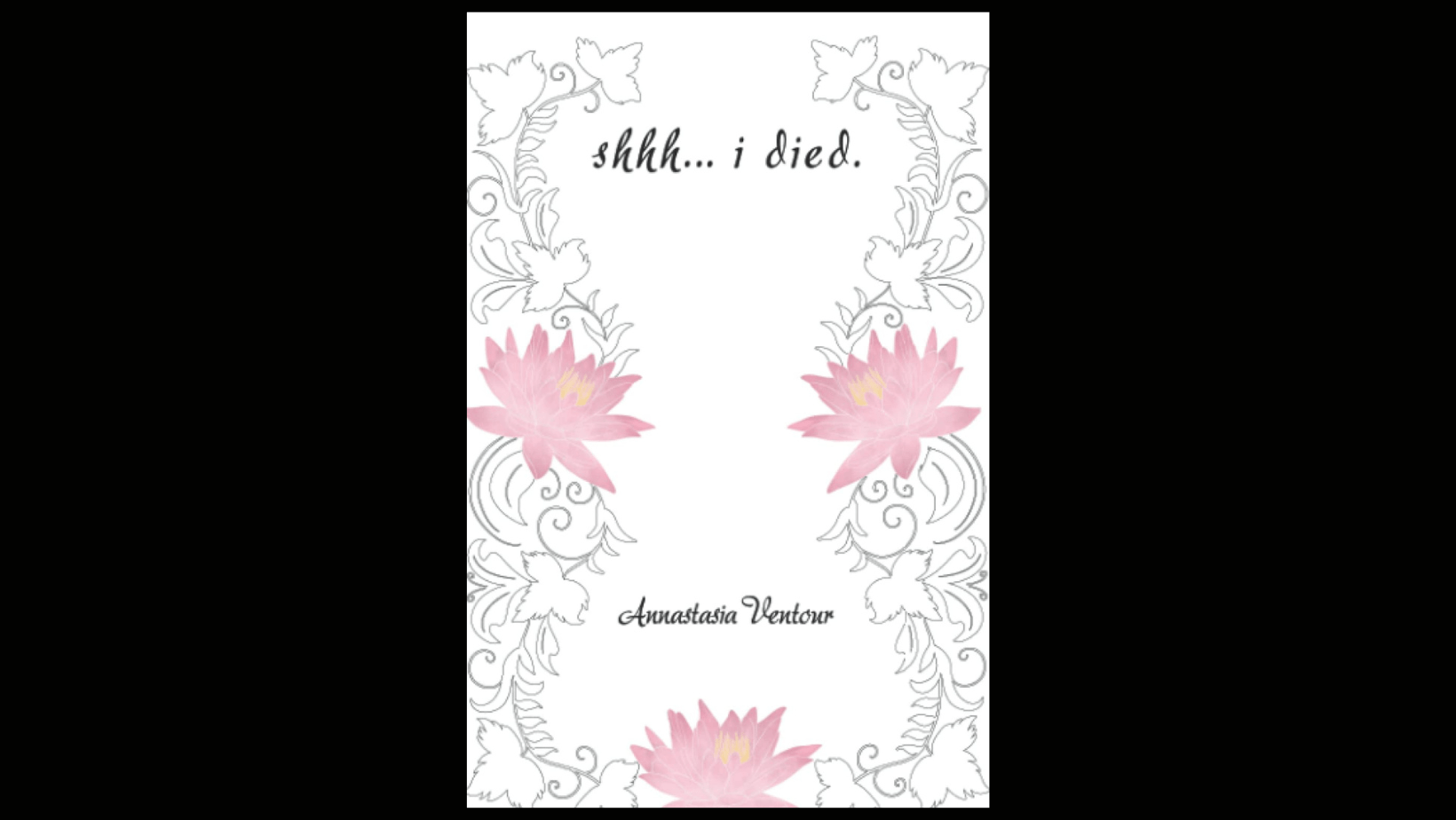 Shhh… I died. : Ego death
"Shhh… I died" At the face of the book, in the form of the Flower of Life, is a call to those who find solace, and perhaps, courage, in the knowledge that there is something bigger than our individual existence – an interconnectedness of life on Earth and Universal existence.
What waits inside for those who choose to answer the call is the long road that led me to the flower, among other things.
However, more than a road, it is a mirror.
The picture I was handed with was composed of others' ideas that I was supposed to follow, and everything that came with that, like fear; of failing, of falling short, of being less, which ruled the most of my life.
The memoir takes a look at the long journey that was stripping these ideas off the picture, to get to an image of myself – and then deciding what I wanted it to be.
Nothing is spun for the sake of an illusion, to appear more than I am, or less, for that matter. Where I am now tells me I'd trade what we call possessions if it meant a second longer of being who I am, as I am, which is the most I can offer.
Having fought every day to get where I am, this book is a revolt by the way of vulnerability; to me, it is bravery – hard earned and preciously prized.
Among things other than the flower, I was led, first, to the hope of healing the African Diaspora – in a capacity any one's experience can – that the thing bigger than where we are is where we go from here, and that we do it together, and secondly, that we must understand the systematic nature of the construct that is racism. In words I could find, I wish to say we are to be products of our pasts, not their sum.
More than that, I speak to The Reader.
Whomever, wherever.
What one finds in these pages, in between lines where I do fall short and where I celebrate victories that aren't mine – like the bravery and fearlessness of my children, woven together with the surviving, the persevering, the overcoming – is left for The Reader to choose.
And I believe in my heart they must be given a chance to do so.
For more information Visit Amazon's Annastasia Erine Ventour Page