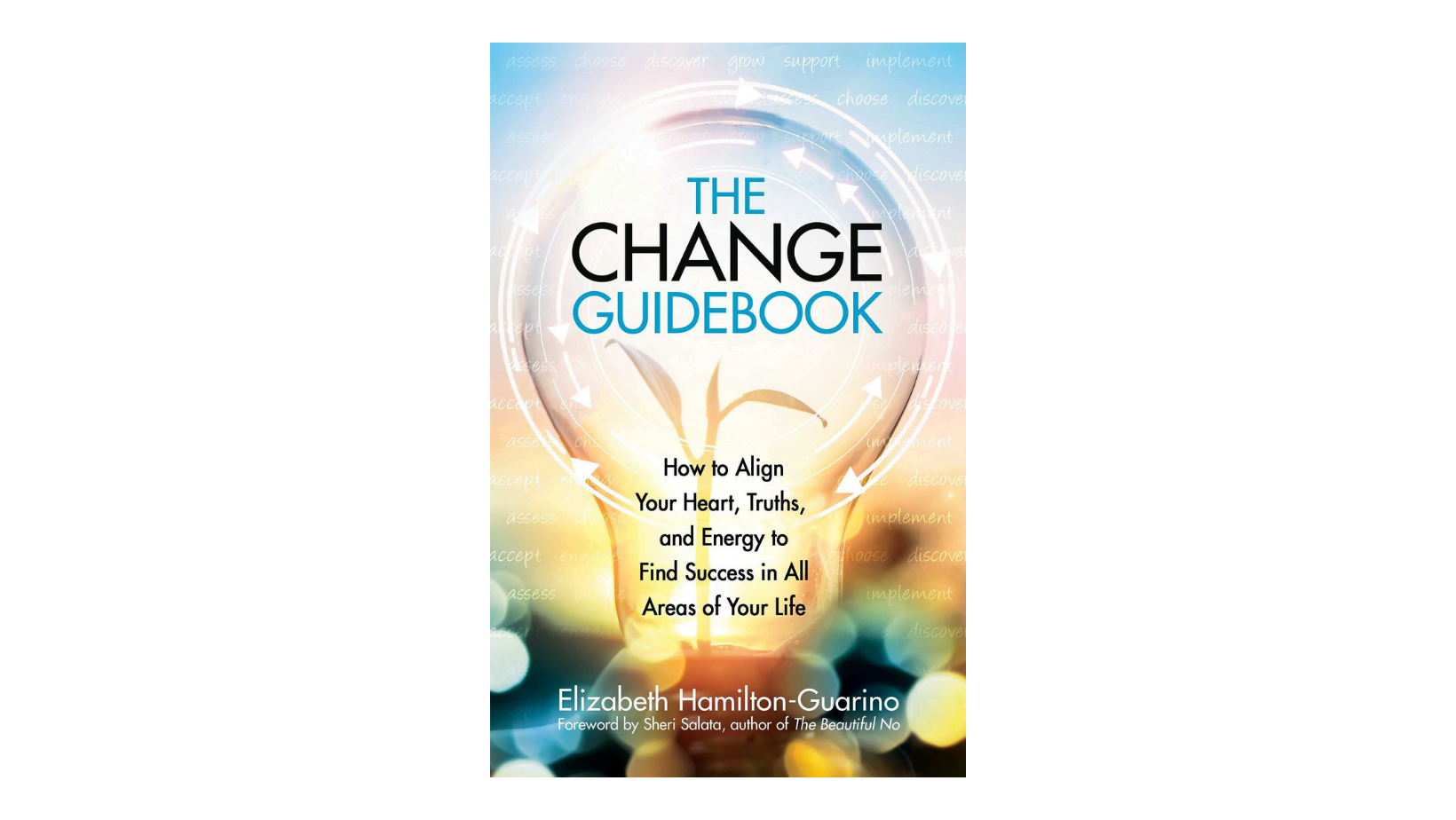 Seek Change and Align with Your Highest Purpose Using Tools Outlined in The Change Guidebook
"The Change Guidebook is an exceptional tool for creating positive change and adapting to life's challenges." — former U.S. Senator Olympia J. Snowe
Many of us know we need a change, an overhaul of the way we "do" life. We feel the need to move forward, but we aren't sure where to place our feet to take those first steps.
The Change Guidebook from Elizabeth Hamilton-Guarino, founder of The Best Ever You Network, ends the search for self-help that works, serving as a life-long companion guide and resource to complement your life. It offers 10 points for making a change or adapting to unforeseen circumstances, and allows you to become a change master by using the provided solutions to change, grow and become your bravest and boldest self. These points are a process that you can engage in and turn to in times of need, crisis, or to alter your life's course.
"The extreme demands of our modern world constantly challenge our alignment. I passionately believe that nearly everything revolves around our ability to manage our time and how we make or deal with change. Our attitude in how we approach each moment provides the insight to cherish them all with gratitude, no matter the happenings," Hamilton-Guarino says. "I wrote this book from my heart, truths and energy to yours to help you feel and be your best. As I share my own obstacles and victories in my life, I also welcome over 20 other contributors, who have also taken the time to share their stories with the world."
By using the tools provided within this book, readers will experience the joy of living life as someone firmly grounded in values, anchored by a consistent moment-to-moment practice of gratitude. These principles have been widely used to achieve goals from changing careers to weight loss, becoming a college athlete, and more, and have been proven to change many lives.
About the Author
Elizabeth Hamilton-Guarino is the founder of The Best Ever You Network and co-founder of Compliance4. Through these companies, she has helped individuals and organizations around the world be their best and achieve world-class excellence with gratitude-based behavior and belief systems. She is one of America's foremost personal and corporate development consultants specializing in mindset, strategy, leadership and taking action.
Elizabeth is also the author of the award-winning personal development book Percolate: Let Your Best Self Filter Through (Hay House) and multiple children's books as a contributor and author. Elizabeth and her husband live in Maine with their four sons, two dogs and three rescued cats.
To know more visit her website at besteveryou.com.