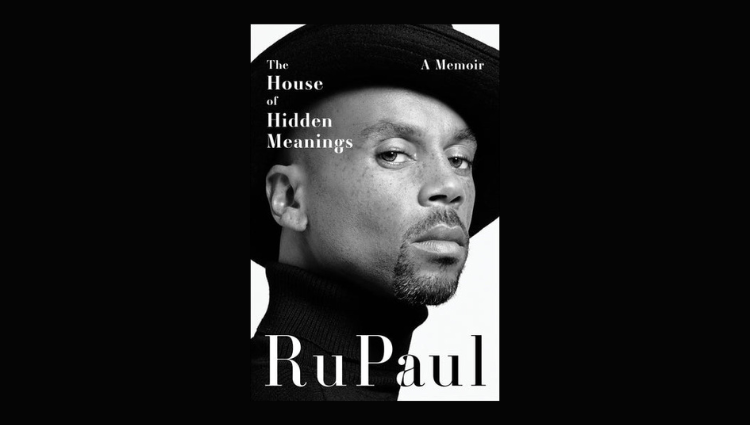 RuPaul Announces Raw and Emotional Memoir: "The House of Hidden Meanings"
RuPaul, the iconic Emmy-winning host of "RuPaul's Drag Race," is set to unveil an intimate and candid look into the early years of his life with his upcoming memoir, "The House of Hidden Meanings." The memoir, which will be released on March 5, 2024, promises to reveal a side of RuPaul that fans have never seen before – a deeply personal and vulnerable account of his journey before he became the renowned "supermodel and supermogul" of the drag world.
In an emotional Instagram video, RuPaul expressed excitement and anxiety about sharing his life story. He admitted to feeling nervous because he's opening up about his past in a world that can sometimes be hostile and unwelcoming. Nevertheless, he's ready to take readers through his early years, offering a unique perspective on his experiences.
"The House of Hidden Meanings" will focus exclusively on the first 40 years of RuPaul's life, a period that predates the creation of "RuPaul's Drag Race." In the memoir, RuPaul peels back the layers of his life, revealing a story filled with clarity, tenderness, wisdom, and wit. It's a journey that begins with his upbringing as a queer Black child in San Diego, marked by complex relationships with his absent father and temperamental mother.
The memoir explores RuPaul's journey of self-discovery and identity formation, which took place in the vibrant punk and drag scenes of Atlanta and New York. These formative years set the stage for his emergence as the world's preeminent drag queen.
RuPaul's path from San Diego to New York City eventually led him to become the global sensation we know today. With 12 Emmy Awards, he holds the record for the most Emmys ever awarded to a Black artist. He has also appeared in over 50 films and TV shows and championed various LGBTQIA+ causes throughout his career.
One notable moment was in 1995 when RuPaul became the first face of the MAC Viva Glam campaign, a groundbreaking initiative that raised funds for AIDS research. His advocacy work has indelibly impacted the LGBTQIA+ community and beyond.
A Memoir of Resilience and Self-Discovery
RuPaul's memoir promises to be an exploration of resilience, self-discovery, and personal growth. It's a chance for fans and readers to get a closer look at the man behind the iconic persona, shedding light on the experiences that shaped him into the legendary figure he is today.
As RuPaul prepares to bare his soul in "The House of Hidden Meanings," his willingness to be vulnerable stands as a testament to the power of storytelling and the potential for personal growth through self-reflection and sharing one's truth. Fans and readers can expect a gooped and gagged journey, as RuPaul takes them on a rollercoaster of emotions through the pages of his memoir.
For those eager to dive into the untold stories of RuPaul's life, the release of "The House of Hidden Meanings" will undoubtedly be a highly anticipated event in the literary world, offering a glimpse into the life of a true trailblazer and a beloved icon.