Meet Caroline Seckinger, Co-Author Of Awakening Starseeds Series
HELLO CAROLINE SECKINGER, WELCOME TO WORLDAUTHORS.ORG! CONGRATS ON RELEASING YOUR LATEST COLLABORATIVE BOOK, AWAKENING STARSEEDS VO. 3, DREAMING INTO THE FUTURE. WHAT DOES A STARSEED MEAN TO YOU?
One who is incarnated in human form on Earth while aware that this experience here is a fractal of a larger cosmic unfolding beyond time and form. Usually, the quality of knowledge or wisdom arises outside the group mind, revealed through the desire to serve Earth, her plants and creatures, land bodies, humanity, creation, and love.
WHY DID YOU CHOOSE TO BE IN THIS BOOK?
When I met Radhaa and Maya at the 2021 Visionary Council, we became close allies through laughter and our shared understanding of this Earth drama. I saw Radhaa's deep visionary commitment to birthing the New Earth through publishing, workshops, and her whole being, so when I was asked if I would write a chapter, it was a full "yes."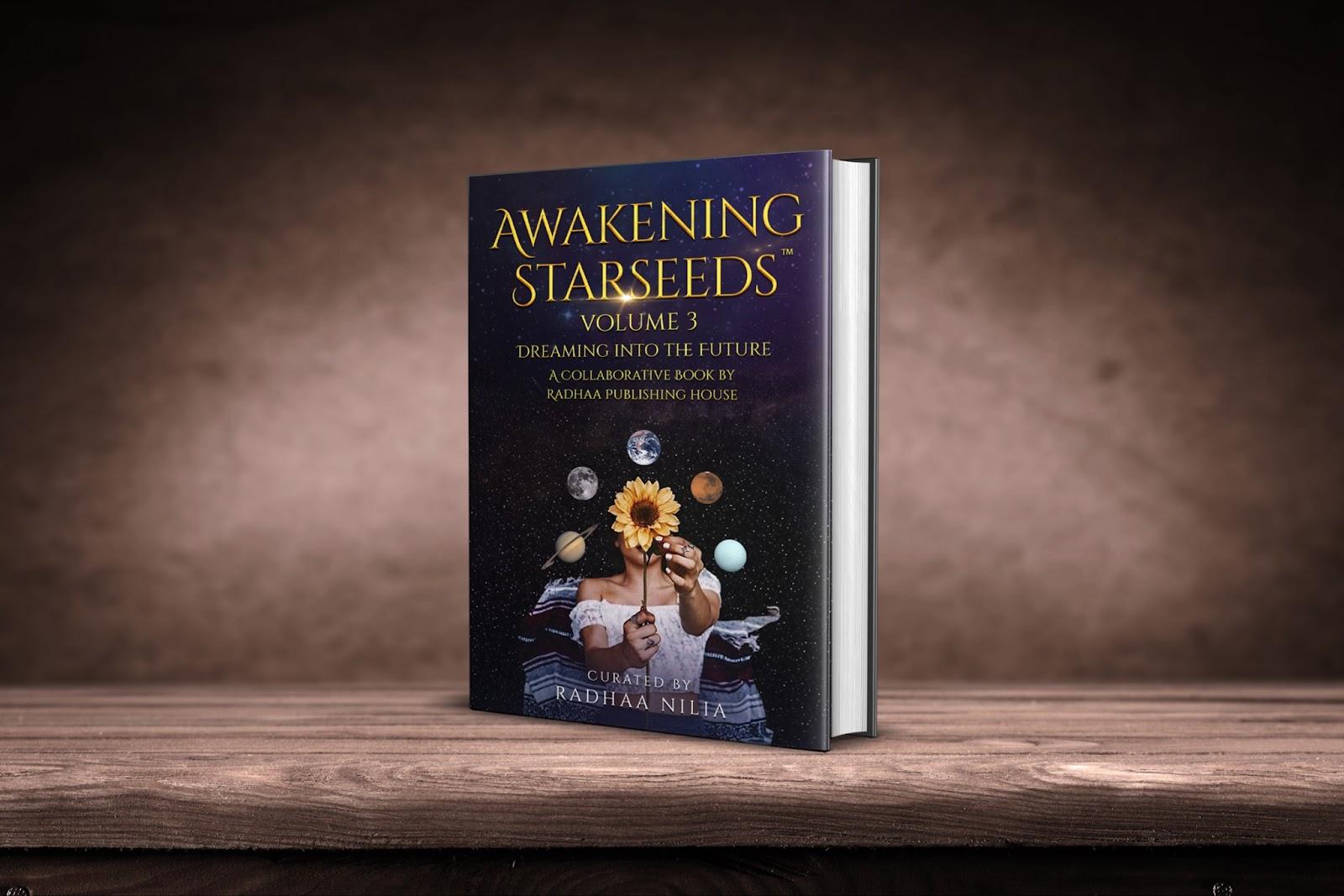 WHY DO YOU THINK THESE KINDS OF BOOKS ARE IMPORTANT AT THIS TIME?
This is a pivotal moment in human evolution. Each belief, vision, and thought that arises from authenticity, courage, and radical acceptance of what is happening here on Earth affects this evolution. This series is a rare platform committed to this evolution through the individual voices published.
WHAT DO YOU THINK READERS CAN GET OUT OF THIS BOOK?
An activation and remembering that we are at a pivotal moment, both personal and collective. It is an accessible landscape of multidimensional consciousnesses. Each author has a unique voice.
WHAT DO YOU LIKE ABOUT WORKING WITH RADHAA PUBLISHING HOUSE?
They walk their talk.
BIO:
Caroline is an artist, mystic, psychonaut, activist, multidimensional guide, prayer conduit, ceremonialist, mother, and hedge witch. Her Life Is Prayer. Her workbench is an Altar. The mountains, forests, rivers, and oceans are her Temples. The Stars are her Ancestors.
Her crafts are living ceremonial tools made through the ancient ways of lost wax casting in bronze-silver-gold. She imbues ceremony, prayer, and interdimensional ley lines in her praxis; Her Eternal Ceremonial Knives.
Caroline leads The Coherent Field Project, a meditation practice to harness the quantum intelligence of non-duality that arises through meditation into spiritual activism. She has guided thousands in ceremonial, prayer, and meditation practices.
Her artwork and films have been shown in galleries, collections, theaters, and film festivals worldwide, including public radio and PBS. Her work has been featured in SF Chronicle, California Home + Design, California Home, Design For Living, Sonoma Magazine, and several books, including Design By Nature ( Erica Tanov) and California Modern (Gustave Carlson.)
She has been the recipient of numerous awards, including. Andy Warhol Foundation for The Arts, Sony Corporation Visions Festival, Best Women's Film Cincinnati International Film Festival. Her ceremonial tools are highly sought after in a growing tribe of knife-bearing priestesses and priests. Find her at: Carolineseckinger.com or on Instagram @carolineseckinger
To become an author in Radhaa Publishing House:
www.RadhaaPublishingHouse.com
linktr.ee/RadhaaPublishingHouse
Upcoming Books: bit.ly/3qbNLmI