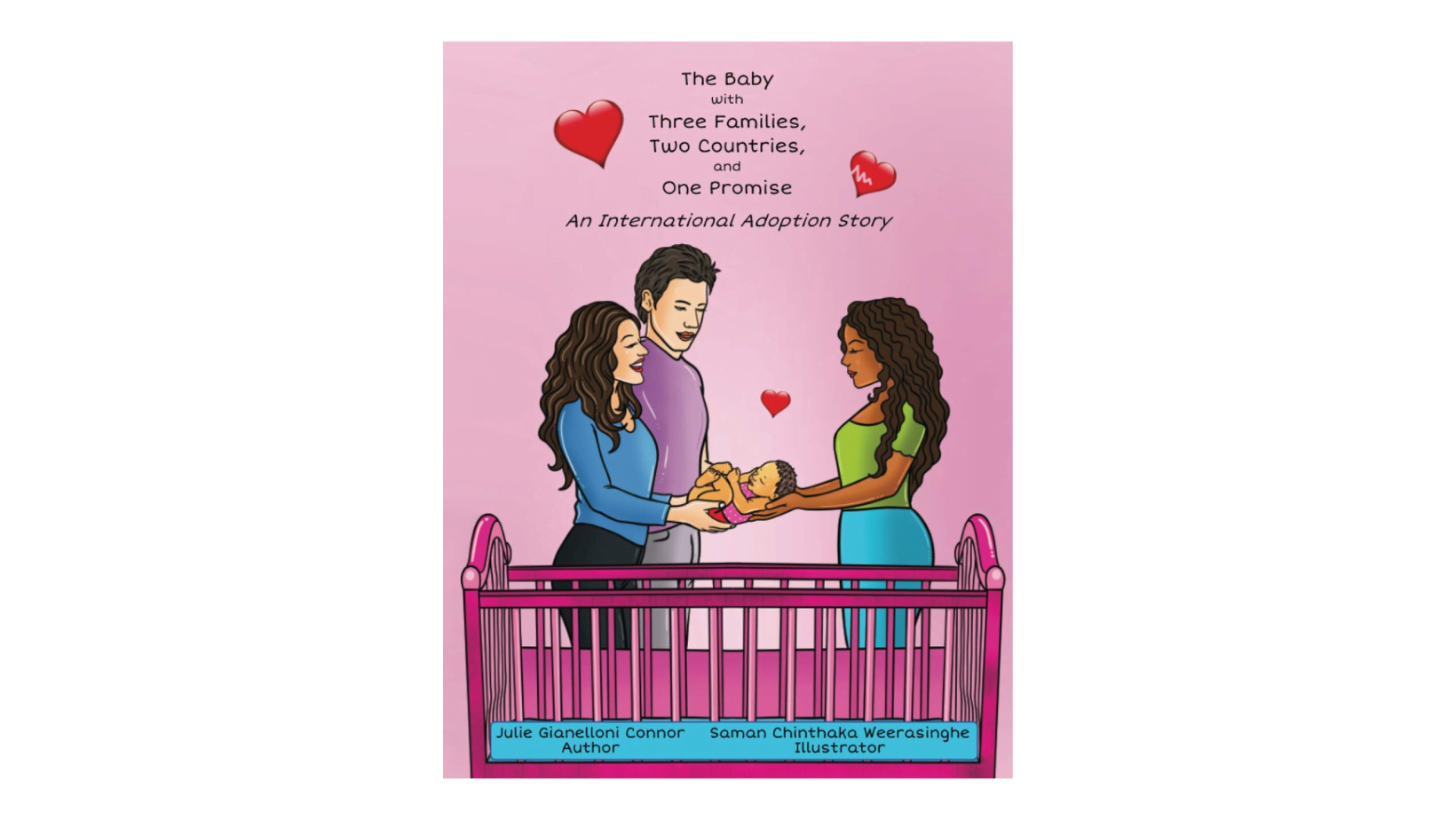 Marking National Adoption Month: Picture Book Helps Youngest Children Understand Adoption Journey
The Baby with Three Families, Two Countries, and One Promise: An International Adoption Story by award-winning author Julie Connor is a children's book that delicately explains the process of international adoption using simple language and colorful illustrations by Saman Chinthaka Weerasinghe.
Designed to be read by parents to a child adopted from a foreign country, the story traces the separate emotional journeys of the prospective adoptive parents from the United States and the biological mother from another country who makes the difficult decision to give up her baby for adoption.
"Experts urge that children be made aware from the earliest possible age that they are adopted, and this book sets out the complex story of an adoption in an easy-to-understand way," Connor said.
Suitable for sharing with children ages 2-8, The Baby with Three Families, Two Countries, and One Promise introduces children to other important people in the adoption process, including foster parents, social service workers, U.S. consuls and grandparents.
In the final pages of the book, the adoptive parents tuck their baby in at night, telling him his story: he has three families, two countries and a promise to visit the country of his birth in the future.
Connor urges adoptive parents to make the story their own as they read it by substituting the names of people, countries and other details.
"Adjust the book to make it as different and as personal as your own adoption experience has been," she said. "The author is smiling as you are adapting her book."
About the Author
Julie Gianelloni Connor is an award-winning author and the owner and publisher of Bayou City Press in Houston, which focuses on travel writing, Houston, history and international affairs.
She previously spent 33 years as a diplomat in the U.S. Foreign Service, first with the U.S. Information Agency and later with the U.S. Department of State. She had nine overseas assignments in seven different countries: Israel (twice), Paraguay, Guatemala, Indonesia, Colombia (twice), Malaysia and Chile. In Washington, D.C., she worked on a variety of matters, ranging from nuclear non-proliferation to narcotics control to women's issues.
Connor is also the author of the award winning guidebook and memoir Savoring the Camino de Santiago: It's the Pilgrimage, Not the Hike. She has one son, James, and two cats, Halloween and Charles Augustus V.
Learn more at julieconnorauthor.com, or follow the author on Facebook @JulieConnorAuthor, Instagram @JulieConnorAuthor or Twitter @JulConnorAuth.