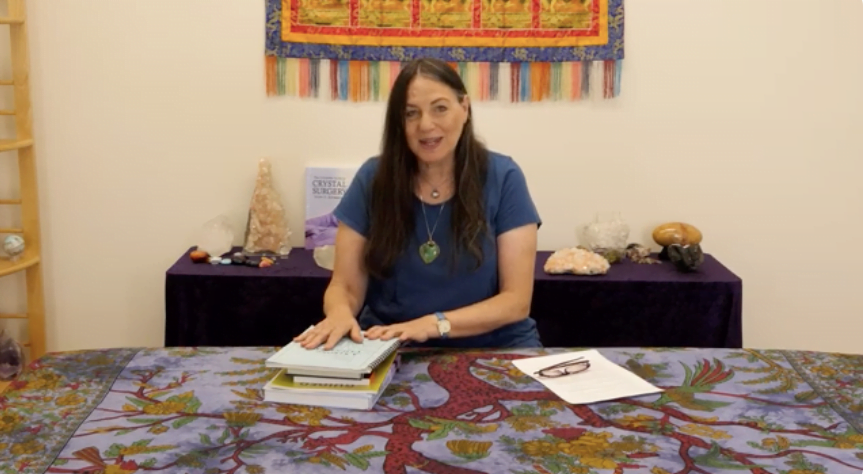 Listen Blurb: Vivien S. Schapera Unveils the Heart of Her Books
Join author Vivien S. Schapera on an insightful journey as she discusses the enchanting blurbs of her acclaimed books in an exclusive video for The RV Book Fair.
"The Complete Guide To Crystal Surgery"
Embark on a fascinating exploration of crystal healing with "The Complete Guide to Crystal Surgery." This 380-page presentation, equivalent to 7 Crystal Surgery courses, is a visual feast filled with full-color photographs, diagrams, and step-by-step instructions. Winner of the IAN Book of the Year Award 2020, this guide not only caters to crystal healing professionals but also captures the interest of energy healers and practitioners delving into the nuances of energetic dynamics. Vivien shares a glimpse of her crystal expertise, offering a unique perspective into the ethereal world of crystals.
Everyday Magic – A Memoir
Discover the magic within the pages of "Everyday Magic," a memoir that takes readers on a soulful journey through Vivien's life. From growing up in Apartheid-era South Africa to founding FourWinds Academy in the USA, Vivien shares her experiences guided by the spirit world. The memoir weaves together threads of psychology, the Alexander Technique, holistic lifestyles, and spiritual exploration, unveiling a path to empowerment that is both personal and universal.
How to Lose Weight and Gain Money
In the paradigm-shifting "How to Lose Weight and Gain Money," co-authored with Drew Logan, Vivien explores the unexpected connection between weight loss and finances. Bridging the gap between these two national dilemmas, the book provides insight, explanation, and empowering exercises designed to guide readers through transformative changes. Vivien invites you to make a psychological leap, promising a healthier, happier, and more in-control life on the other side.
Guided Lessons
"Guided Lessons" invites readers into the world of the Alexander Technique, offering practical activities for exploration both with and without a teacher present. As Vivien shares her expertise gained since 1983, readers are guided through simple yet profound lessons in pausing, noticing, inhibiting, directing, and allowing. It's a valuable resource for those seeking a deeper understanding of the Alexander Technique.
Vivien S. Schapera's journey doesn't stop with her books. As an accomplished practitioner, teacher, and founder of Alexander Technique of Cincinnati and FourWinds Academy, she has been a guiding force in the realms of healing arts and sciences.
A Note from Vivien: Crystals and Me
In a heartfelt note, Vivien shares her profound connection with crystals, dating back to childhood encounters in Namibia. From a rose quartz rock garden to a London healing session, her formal training in crystal healing began, guided by the crystals themselves. Vivien's crystal education, a departure from her usual style, led to the development of an original body of knowledge titled "Crystal Surgery." This material, including a series of Crystal Healing Techniques, has become a transformative resource for students from beginner to advanced practitioner.
Join Vivien as she unveils the wisdom, magic, and personal stories that shape her books, offering viewers a unique glimpse into the profound impact of crystals on her life and the transformative journey she continues to share.