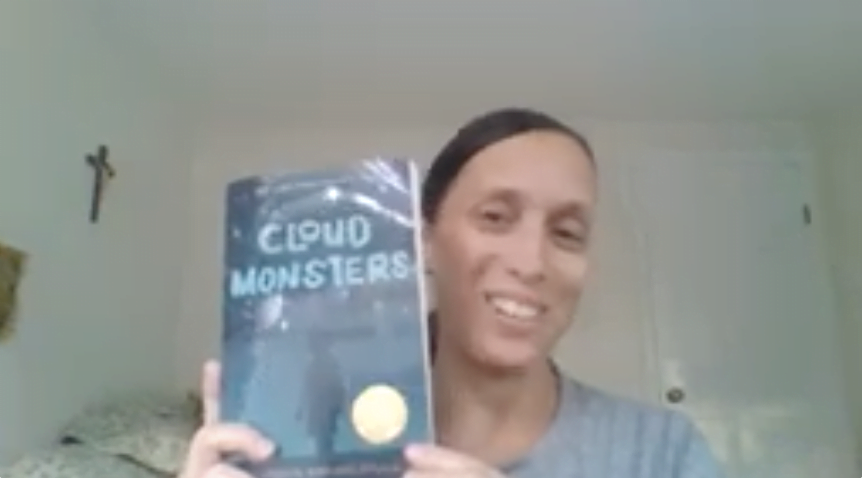 Listen Blurb: Francine Piriano-Davila's Books
Step into the enchanting universe of author Francine Piriano-Davila as she guides us through the mesmerizing landscapes of her books in this captivating Listen Blurb video. Join us on a journey through the pages of "Cloud Monsters" and "The Lonely Chameleon," where magical adventures and meaningful life lessons await readers of all ages.
"Cloud Monsters": A Tale Beyond the Clouds
The video unfolds with the introduction of "Cloud Monsters," a spellbinding narrative that centers around Jack and his family. Expecting a day of celebration, they instead find themselves facing the unexpected arrival of mysterious cloud monsters. Watch as Jack embarks on a courageous journey to save his family, uncovering the motives behind these enigmatic creatures. Francine Piriano-Davila's storytelling prowess shines as she weaves a tale of suspense, courage, and acceptance.
And the saga continues in the sequel, "Cloud Monsters: Return of the Vultans." Jack's dream life on a distant planet is shattered as the monsters resurface, seeking revenge. Will Jack be able to save his family in time? The sequel promises an adrenaline-pumping adventure that explores themes of resilience and determination against the backdrop of a fantastical world.
"The Lonely Chameleon": A Heartwarming Journey of Self-Discovery
Transitioning seamlessly, Piriano-Davila introduces us to "The Lonely Chameleon," a heartwarming tale that explores the theme of acceptance and self-discovery. Through the character of Charlie, a chameleon struggling to find his place in the world, readers are taken on a poignant journey. Charlie's quest to accept his uniqueness teaches young readers the valuable lesson of embracing oneself, no matter how different.
Meet the Creative Mind: Francine Piriano-Davila
Francine Piriano-Davila, born in Brooklyn, New York, and currently residing in Springfield, VA, shares her passion for science fiction and her desire to get books into the hands of children. Her diverse career journey, from a Veterinary Technician to an Accounting Associate, reflects her love for animals and her commitment to a fulfilling, creative life.
Driven by the joy of writing for kids, Piriano-Davila expresses her hope that children will be drawn into the fantastic worlds she fell in love with during her own childhood reading experiences. With her upcoming book, "The Lonely Chameleon," she aims to inspire children to feel better about themselves through themes of self-esteem and self-love.
Her dedication to sparking joy and curiosity in the hearts of young readers is evident in every word she shares. Keep an eye out for more enchanting stories from this imaginative author as she continues to weave tales that captivate both the young and the young at heart.