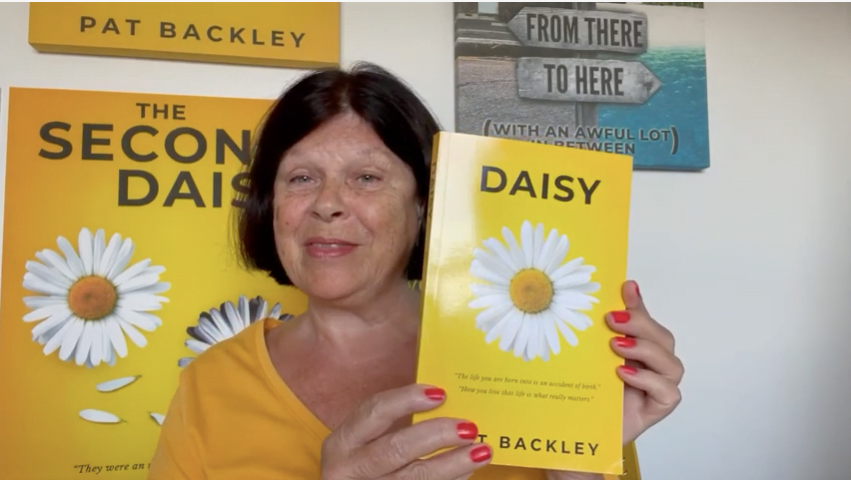 Listen Blurb: Daisy by Author Pat Backley
A perfect weekend or holiday read – Sit back, relax and escape for a little while into the world of DAISY.
"DAISY" is a gentle family saga, spanning almost 100 years, from 1887 to 1974. It is set in Alabama, Harlem and London and incorporates some of the evils of society — poverty, racism and snobbery — as well as some of the greatest that life has to offer — family, friendship and love.
"Being born poor was a scar that never faded."
"She had never experienced racial hatred first hand, so had no real idea of how it could erode a person's whole life."
ABOUT AUTHOR
Pat Backley is an author, born in England but now based in Auckland, New Zealand. She is a mother to one beautiful daughter. Passionate about people and travelling the world, she has spent 70 years living a colourful and interesting life and her books reflect these passions. She has always been fascinated by social history and the lives of ordinary people and believes their stories should be told.
"It is a way of honouring my ancestors. They have no voice, so I will make sure their stories are heard."
Her published books include DAISY a historical family saga (1887 -1974) and her own memoirs: FROM THERE TO HERE, WITH AN AWFUL LOT IN BETWEEN. She has also co-authored: THE WARRIOR WOMEN PROJECT. A SISTERHOOD OF IMMIGRATION
To learn more about Author Pat, visit her website: www.patbackley.com