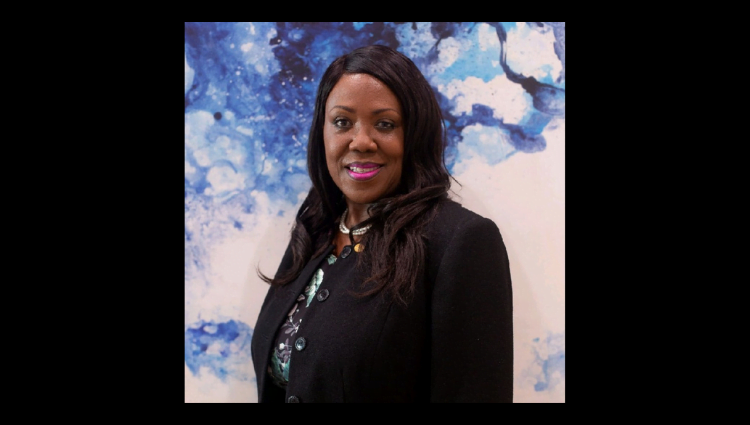 Interview With Author Karen C. Baker
Karen C. Baker, first-time author of "Live! Love! Reset! God's Plan: The Perfect Person to Get Cancer," has pressing advice to share with readers–you must get your financial house in order as soon as possible. Karen knows better than anyone that life can be unpredictable, that even the best-laid plans are subject to change at any moment, and that nothing in life worth having is easy. While battling cancer, working through the end of her 30-year marriage, and dealing with other life and health complications that put her out of work, Karen kept food on the table, provided for three generations of her family, and emerged victorious with the desire to use her life experiences to help others. In her new memoir which was released January 1, 2021, Karen shares her stories of triumph and survival while providing invaluable financial advice to readers.
Thank you for this interview, Karen. Why did you decide to write this book?
For years, I traveled the country doing speaking engagements, breaking the ice by telling my story: my journey of the ups and downs of life and how we as individuals have to continue to push through life's challenges with grace, a smile and with gratitude in our hearts. Folks would ask why haven't I written a book about my life's challenges. It crossed my mind very briefly but I never really took it seriously. It didn't become real in my mind until I was diagnosed with cancer and after a few months of feeling like death was really trying to concur me, as I prayed and cried, the thought of writing a book about what I have gone through over the past several years became a reality. 
So, I reached out to a fellow business owner in the financial industry, who is also an author, and asked him if he thought writing about my story was even book-worthy. Undenounced to me, he said yes. I asked him if he knew of a publishing company I could talk to for more information  about how to proceed, and he told me another business he has is a publishing company. So, it started from there. Actually, early in my life, as a serial entrepreneur, I knew I wanted to do something that would make a difference in the world. Helping someone understand that they are enough and they can get through anything as long as they believe in themselves is the reason I decided to write this book. 
You've dealt with many hardships in life. Was it difficult writing about them?
Over the last several years, life seemed to come at me as I continued to push forward in business and my personal life: from an over-30-year marriage that went really bad to an emergency surgery due to a blood clot found and an accident that put my body through years of pain, agony, suffering and more surgery to a diagnosis of cancer. While praying to God for strength to beat the aggressive cancer, writing this book was actually therapeutic for me. Many have asked me to write a book about my life's struggles turned to victories, but because of how private I am, I would always just shrug it off and say something like, "Oh really, you think I should write a book? No, what would I write about, my life?" Then it came to me: what better way to help those in need than to share what I have gone through and how I overcame these trials of life with such a smile, grace and gratitude in my heart? 
What do you hope people take away from your book?
It has taken much soul searching through the coronavirus pandemic, cancer treatments and prayer to get me to the place where I was okay with being totally transparent about the good and the bad. I want my story to help people understand they are not defined by their current situation. They are so much more and have all they need to get through the bad times. The bad times are just a test of your will, your endurance, your determination, your tenacity and your faith, which will always prepare you for your greatness. Always share your God-given gifts. It will bring you so much joy, love and peace as it has done for me. But, it first starts with acceptance. Acceptance is the beginning of what will help you to deal with whatever comes at you head-on. Always remember to go through life's downs with grace, gratitude and a smile; it's all a part of your journey to a better you.
Thank you, Karen. Would you like to share any final thoughts with the readers of WorldAuthors.Org?
No matter how bleak it looks, just keep on pressing through toward that goal. Whatever that goal is, you can reach it. Whatever "it" stands for to you. How we adjust and ultimately handle the cards we have been dealt is crucial. These factors make all the difference in how your journey will turn out. Being kind, caring, humble and helpful—all with a smile—can help a person with a heavy heart. Always believe in you.
ABOUT AUTHOR
Karen C. Baker, founder and CEO of KC Baker & Associates, is a single mother of two daughters, an entrepreneur, a public speaker, a talk show host, a financial broker, an educator, a cancer survivor and so much more. She has dedicated her life to making a difference in the world, using her incredible empathy to inspire others, take care of those around her, and bring light into the world. "Live! Love! Reset! God's Plan: The Perfect Person to Get Cancer" is Karen's first novel.
To know visit: www.kcbakerandassociates.com and to know more about the book check: www.goodreads.com/book/show/56461539