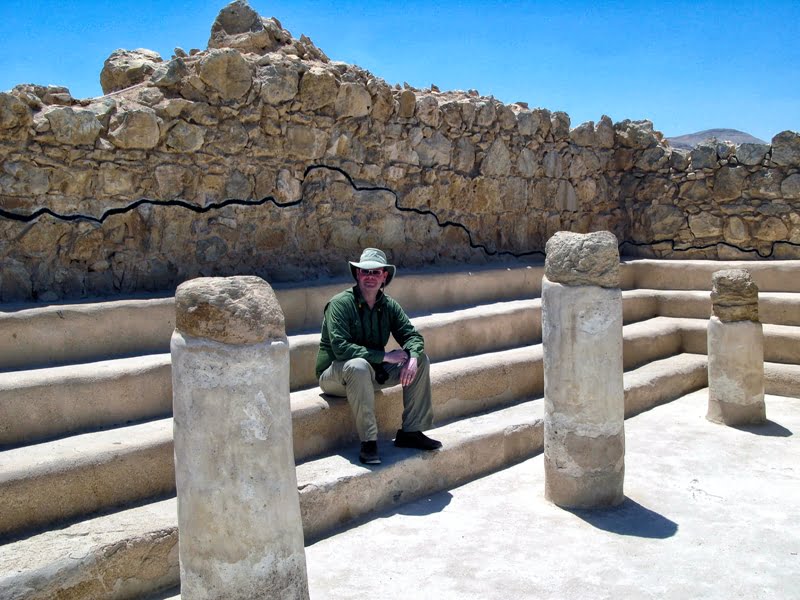 Interview with Author Jeremiah A Gilbert
Jeremiah Gilbert is an award-winning photographer, writer, and avid traveler based out of Southern California. He likes to travel light and shoot handheld. His travels have taken him to nearly a hundred countries and territories around the globe.
HELLO JEREMIAH GILBERT, WELCOME TO WORLDAUTHORS.ORG! WHAT INSPIRED YOU TO BECOME A WRITER, AND WHEN DID YOU REALIZE YOU WANTED TO PURSUE IT AS A CAREER?
I've always written about my travels to accompany the photography on my website, but it wasn't until travel came to a stop in 2020 that I thought about putting together a book. I enjoyed the process so much that I quickly started work on a second one. Once I was able to resume travel again in 2022, I decided to focus my latest book on my return to travel. It's also my first book to include my photography. While this meant editing both words and photos, it was a rewarding experience, and I am planning that all my future books include my photography.
HOW DO YOU COME UP WITH THE IDEAS FOR YOUR STORIES OR BOOKS?
Fortunately, travel is full of interesting encounters or times when things didn't go to plan. My first book focused on these, including the time I spent my fortieth birthday in Paris with no money or identification due to be pickpocketed on the metro or the day I was smuggled across a checkpoint in Bolivia as no one had told me I needed my passport. My latest collection begins with me on a sand dune in Fiji thinking I was about to have a heart attack, not realizing that heart palpitations were a side effect of a medicine I was on at the time.
TRAVELING TO OVER A HUNDRED COUNTRIES AND TERRITORIES ACROSS SIX CONTINENTS IS REMARKABLE. CAN YOU HIGHLIGHT A DESTINATION OR EXPERIENCE THAT PROFOUNDLY CHANGED YOUR PERSPECTIVE ON LIFE OR OPENED YOUR EYES TO A NEW WAY OF THINKING?
Going to Tibet had a profound effect on me. Both in terms of spirituality and how content people seemed even though they had very little. I was able to meditate in incredibly remote monasteries and even watch monks debate, which was a new experience for me. Heading to the base camp of Mount Everest was also remarkable. There was a serenity there that I have not encountered anywhere else. That was also the trip where I switched from film to digital photography and have never looked back.
YOUR PHOTOGRAPHY HAS BEEN PUBLISHED INTERNATIONALLY AND EXHIBITED WORLDWIDE. CAN YOU SHARE A MEMORABLE EXPERIENCE OR ENCOUNTER FROM YOUR TRAVELS THAT PROFOUNDLY IMPACTED YOUR PHOTOGRAPHY AND STORYTELLING?
A few years ago, I took a month to retrace some of the Silk Road. I began by crossing China from east to west, starting in Beijing and ending in Kashgar.This is China'swesternmost city, located near its border with Tajikistan and Kyrgyzstan. On the outskirts of Kashgar one comes across a livestock market, which has been running every Sunday since Marco Polo's time and very likely even before. To me it was a once in a lifetime experience that I wanted to capture and share. It turned out to be an early foray into photojournalism for me and resulted in one of my first published photo essays.
YOUR LATEST BOOK, "ON TO PLAN C: A RETURN TO TRAVEL," DOCUMENTS YOUR POST-PANDEMIC TRAVELS AND INCLUDES YOUR PHOTOGRAPHY. HOW HAS THE PANDEMIC AFFECTED YOUR APPROACH TO TRAVEL AND PHOTOGRAPHY, AND WHAT INSIGHTS DID YOU GAIN DURING THIS UNIQUE TIME?
As I mentioned, the pandemic began my writing of books, which I will be forever grateful for. The return to travel in 2022 was challenging in that entry requirements kept changing along with masking rules. Even now certain countries still have testing requirements to enter. With that in mind, I have been adding extra time in locations just in case I need to adjust my plans as not everything is as open as it once was. A little more research is also required as guidebooks and websites may be out of date.
TRAVEL PHOTOGRAPHY OFTEN REQUIRES YOU TO CAPTURE THE ESSENCE OF A PLACE IN A SINGLE IMAGE. COULD YOU SHARE SOME TIPS OR TECHNIQUES FOR ASPIRING TRAVEL PHOTOGRAPHERS WHO WANT TO IMPROVE THEIR SKILLS IN CAPTURING THE SPIRIT OF A DESTINATION?
I am anadvocate of previsualization. For travel photography, this means both doing some research on locations before you arrive and, once there, being fully in the moment. As the documentary photographer and photojournalist Dorothea Lange once said, "The camera is an instrument that teaches people how to see without a camera." I often find myself exploring an area without a camera before heading back with one.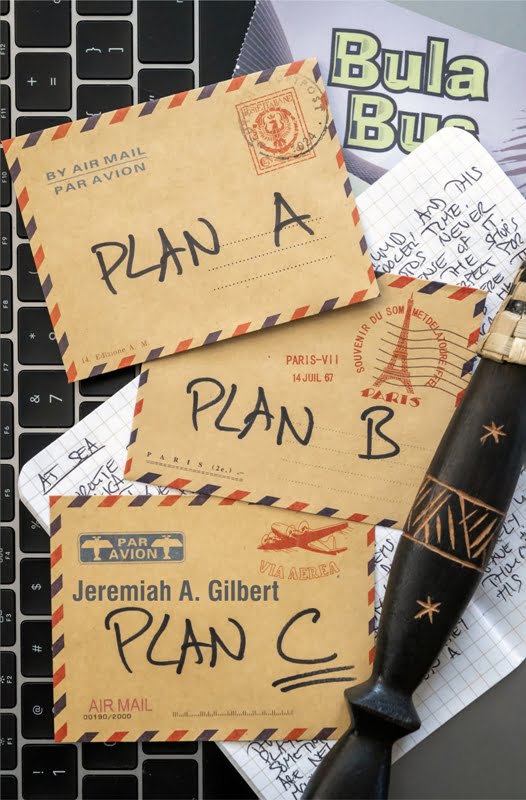 YOU'VE USED VARIOUS TRAVEL CAMERAS OVER THE YEARS, WITH THE LEICA CL AND NIKON Z6 BEING YOUR CURRENT CHOICES. WHAT FACTORS DO YOU CONSIDER WHEN SELECTING A CAMERA FOR YOUR TRAVELS, AND HOW DO YOUR CAMERA CHOICES IMPACT YOUR PHOTOGRAPHIC STYLE?
The two biggest factors for me are weight and dynamic range, which is what determines how much detail one can capture within an image. I switched to mirrorless cameras a few years ago as they are noticeably lighter than what I was using before. The CL is a crop-sensor camera that is small and discrete, making it great for street photography. The Z6, on the other hand, is full frame and better in low light settings. Almost all of the photos in On to Plan C were taken with the CL except for the ones taken at the European Christmas markets. Those were shot with the Z6 as I knew I'd be photographing a lot at night and it handles low light better.
HOW DO YOU PERSONALLY MEASURE SUCCESS AS AN AUTHOR, BEYOND BOOK SALES AND BESTSELLER LISTS?
Satisfaction with what I have produced. I'm most proud of my latest book because it iseverything I wanted it to be and I think it's probably the best of the three so far. That said, I'm hoping the next one will be even better.
YOUR INSTAGRAM HANDLE, @JG_TRAVELS, SHOWCASES A SELECTION OF YOUR TRAVEL PHOTOGRAPHY. COULD YOU TELL US ABOUT A SPECIFIC PHOTOGRAPH ON YOUR INSTAGRAM THAT HOLDS A SPECIAL MEANING TO YOU AND THE STORY BEHIND IT?
One of the first photos I posted was taken at Shibuya Crossing in Tokyo, Japan. This crossing is known for the hordes of people that use it and it is typically quite manic. However, I was able to capture a lone cyclist waiting to cross. She has a backpack drooping behind her and is wearing mismatched socks. Across the street you can see the growing crowd but in the foreground is just this single individual. For me it was this brief moment of tranquility before the signal changed and the masses engulfed her that attracted my eye.
COULD YOU GIVE US A GLIMPSE INTO YOUR NEXT PROJECT OR ANY UPCOMING WORKS IN PROGRESS?
I've been dabbling with follow ups to my first two books. The first one was a collection of travel tales taken from all my years of exploring and I have many more I'd like to write. The second book focused on my journals from my first few years of traveling and I would someday like to release the journals from the following years. That said, my main focus has been on a book that will circumnavigate the globe through photography, giving both some information on the location where each photo was taken and also a little insight into how I captured each photo.