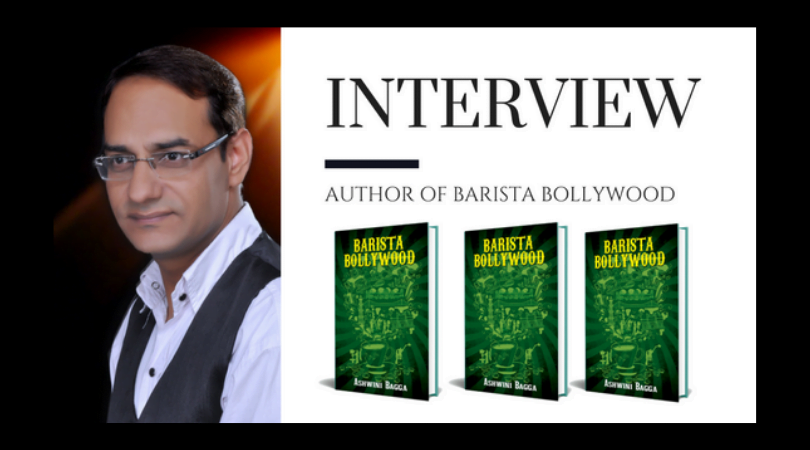 Interview with Author Ashwini Bagga
What inspired you to become a fiction writer?
There are two things first is external forces and second your inner impulse. The force which dominates your actions, becomes the point of origin. In my case, especially for fiction writing, an external force drifted me towards this direction and writing a fiction became possible owing to my creative impulse.
What else you would have been if you would have not been a fiction writer?
Well, it is very difficult to reveal as of now because life has never been consistent for me. But now I have set goals with defined and clear targets. I wish to continue rest of my life as a Road Safety Expert and an Author.
Please enlighten us about your latest creation?
Two of my non-fictional pieces namely The Road to Road Safety and Essentials of Road Safety have been published so far. My debut fiction, Barista Bollywood has just been released and now I am looking forward for planning strategy for marketing and distribution.
What does Barista Bollywood talk about and from where did you conceived its idea?
Barista Bollywood is story of three youngsters who look forward getting a breakthrough in Indian Film Industry i.e. Bollywood. All of them hailing from different geographical locations try their best to achieve respective positions in the industry but unfortunately, they end up becoming sheer victim of the merciless arena. Destiny has its own games to play that ties the trios together in a close knot and they stand up together walking hands in hands to achieve their common goal of life.
Erstwhile, I was associated with a sumptuous coffee house for an exceptional cause. Although, the purpose didn't turn up but it led to the idea of authoring my first fiction.
What makes Barista Bollywood special?
Every child is special to his mother so is I am being author of Barista Bollywood. Things apart, I would like to mention here that Barista Bollywood is the first fiction in the domain which has an added social cause i.e. Road Safety. A sum of INR 5.00 has been reserved as contribution towards Road Safety whenever a copy is being sold whether online or offline.
How long it took to finish Barista Bollywood?
Exactly it took four years. Three years for writing down the line and next one year for getting it published.
What next after Barista Bollywood?
For me Barista Bollywood has opened doors to the world of fiction writing and I don't see a STOP line any further. I have started working on my next fiction. This time I am writing a suspense and its storyline revolves round certain events that took place in year 2016 during IPL. So, after Bollywood, it's Cricket fever will spin the reader's head.
What is the title of your upcoming fiction?
It will be too early to disclose the title of the next project. It will spoil the purpose of the fiction. Let the time come, everything will be in front of my readers.
How did you find the publishing process, was it a comfortable experience?
Not at all. Getting Barista Bollywood published was not less than a nightmare. It took me complete one year after writing to get the title published. Thanks to the almighty for settling all the chores in due course of time.
Any message for aspiring fiction writers?
Creative impulse is the mother of fiction writing. Recognizing one's capabilities is the essence for beginning to write. Never pursue writing because someone else is doing. To be a writer one must be an avid reader first. One must learn to swim before diving into the river, as simple as that. Explore your passion, do thorough exercise, set your goal, make plans and finally act upon it. One more important thing, learn to represent yourself. You own a product but you are not sure of selling it, believe me its worthless owning that piece of work.
So, what are you waiting for? Get ready and pull up your socks and please don't forget to buy a copy of Barista Bollywood. I look forward for your honest feedback on Amazon, Facebook or Twitter.