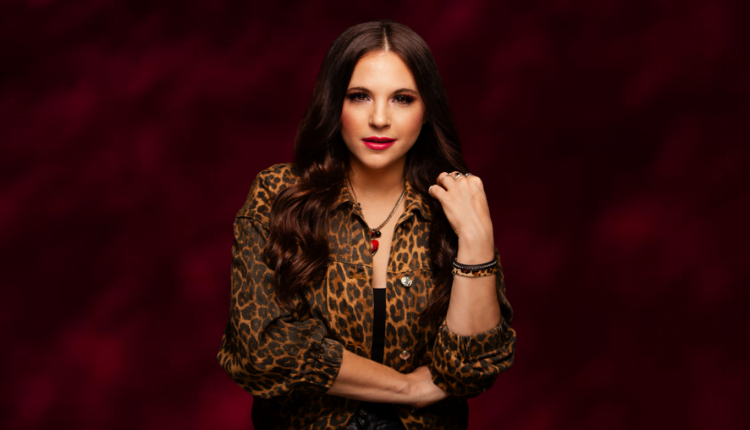 Interview: Singer-Songwriter Lauren Davidson
HI LAUREN DAVIDSON! THANKS FOR TAKING THE TIME TO CHAT WITH US! PLEASE TELL US A LITTLE BIT ABOUT YOURSELF, WHAT IS YOUR MUSICAL BACKGROUND? DO YOU HAVE A MUSICAL FAMILY OR DID YOU JUST FALL INTO SONGWRITING ALL ON YOUR OWN?
My dad was a singer-songwriter before he had a family so music was always around the house.  I grew a love for singing and for theatre and the stage and eventually found my way to writing my own songs.

WHAT INFLUENCED YOU TO BE A SINGER-SONGWRITER?
My passion for singing and storytelling – and my father. 

WHO INSPIRES YOUR PLAYING STYLE? WHICH ARTISTS CAN WE REFER TO?
Stevie Nicks & Fleetwood Mac, Grace Potter, Shania Twain, Alanis Morisette & Carrie Underwood to name a few.
WHAT IS YOUR TYPICAL SONGWRITING PROCESS?
Recently, due to COVID-19, my writes have all been over Zoom. Sometimes I have an idea going into a write, sometimes my cowriter does and others after a little bit of chatting and catching up we pull an idea from our conversations.
HOW LONG DOES IT TAKE FOR YOU TO WRITE A SONG?
It depends. Sometimes it only takes a few hours, I've even written a song in an hour and sometimes I need to let it breathe and finish it another day.
DO YOU HAVE ANY ADVICE FOR ASPIRING SONGWRITERS?
Be authentic, be yourself and be honest.
WHERE CAN OUR READERS FIND YOU ONLINE?
You can find me at www.laurendavidsonmusic.com where all of my music and socials are also linked Instagram: @laurendavidsonmusic Facebook: @Lauren Davidson Music Twitter: @laurendamusic And all of my released music is available all streaming platforms- YouTube, Spotify, Apple, Google, Amazon and more!