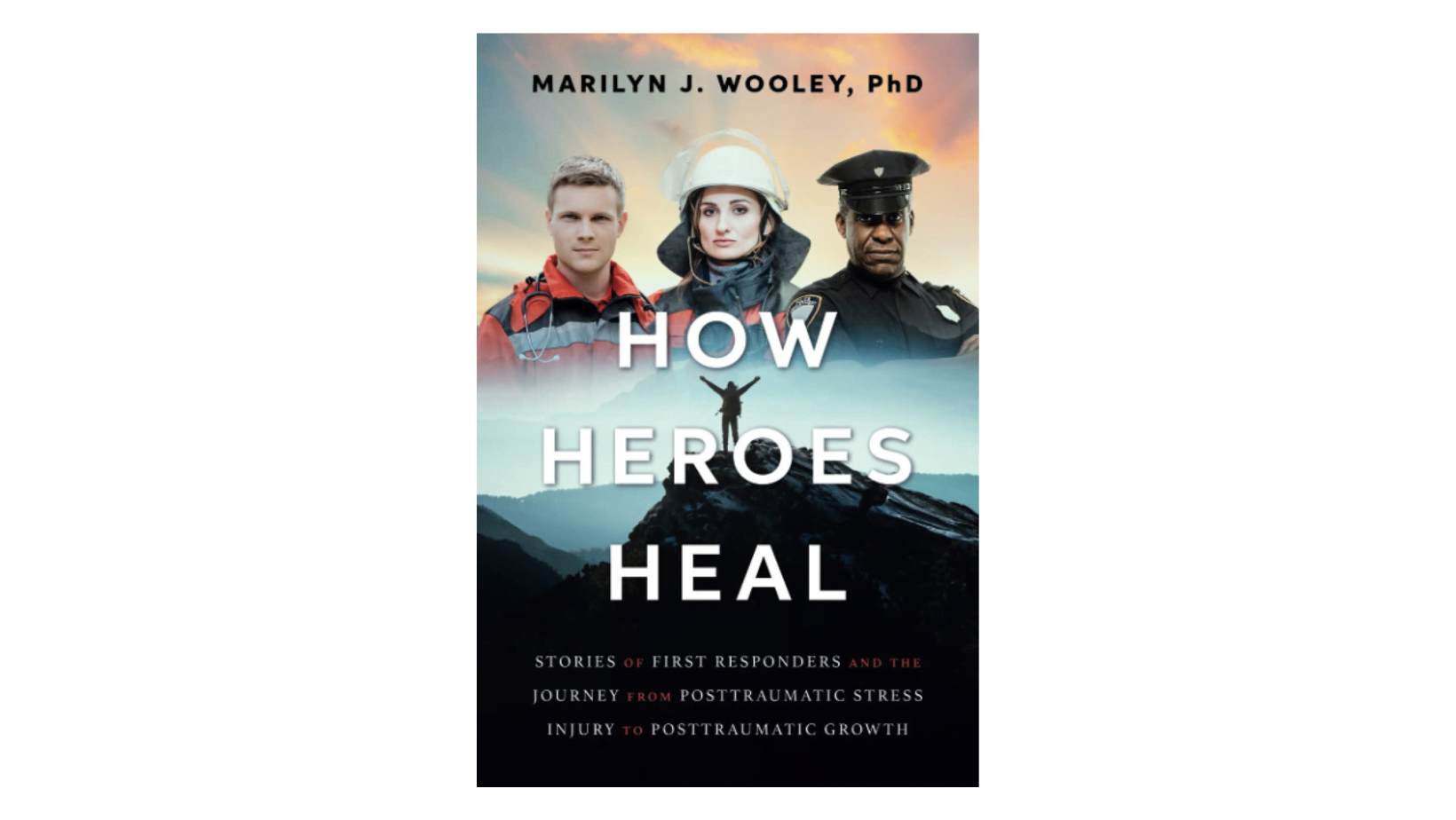 How Heroes Heal Shares True Stories of Traumatized First Responders and Their Recovery Journeys
Firefighters run into burning buildings, police officers chase active shooters, and EMTs rush to provide life-saving medical support, no matter how gruesome the crime scene. First responders are the action heroes of our time, but they are not invincible.
Nearly 30% of first responders will develop PTSD, and many will experience increased suicidality and other psychiatric conditions, explained psychologist and traumatologist Marilyn J. Wooley. And far too many struggle in silence, asking themselves, "Am I normal for having these feelings?" and "Will I ever get better?"
"Fortunately, the answer to these questions is a resounding yes," Wooley said. "Yes, these feelings are normal, and yes, returning to normal is very possible."
Wooley specializes in working with first responders and treating posttraumatic stress injuries, and in her new book, How Heroes Heal: Stories of First Responders and the Journey from Posttraumatic Stress Injury to Posttraumatic Growth, she shares true stories of psychologically injured first responders and their transformation from wounded warriors to victorious heroes.
In this book, Wooley outlines what happens in the body and mind during a critical incident that makes it both normal and natural to experience difficult thoughts and feelings. Between the scientifically based explanations and moving, inspirational and sometimes humorous stories, readers discover how to:
– Reestablish self-confidence
– Control emotional responses to triggers
– Rediscover passion for work
– Develop a positive sense of purpose in daily life
– Assemble a positive support network
– Overcome addictions, isolation, anger, depression and anxiety
"First responders are not alone," Wooley added. "How Heroes Heal offers a pathway toward recovery and growth, helping them get to the other side of trauma, learning how to function better than before, so that they not only survive, but thrive!"
About the Author
Marilyn J. Wooley, Ph.D., has more than 40 years of experience in the field of psychology. She also teaches Critical Incident Stress Management and is often called upon by municipalities for forensic and pre-employment psychological evaluation services for perspective employees. She is an expert witness in several areas related to trauma.
Wooley completed her Ph.D. in 1977 from the University of Arizona and performed her postdoctoral training at the Long Beach Veterans Medical Center, treating veterans injured and traumatized during the Vietnam War. She moved to rural Northern California in 1979 and opened her psychology practice. Along the way, she worked with the American Red Cross to help victims of 9/11 and served as a clinician for the West Coast Post-trauma Retreat. Wooley has published articles on posttraumatic stress injuries and recovery from critical incidents, including her own, in professional journals. How Heroes Heal won first place in the 2022 Public Safety Writers Association nonfiction category.
Learn more at marilynjwooleyphd.com, or connect with the author on Facebook @marily.wooley or LinkedIn @Marilyn Wooley