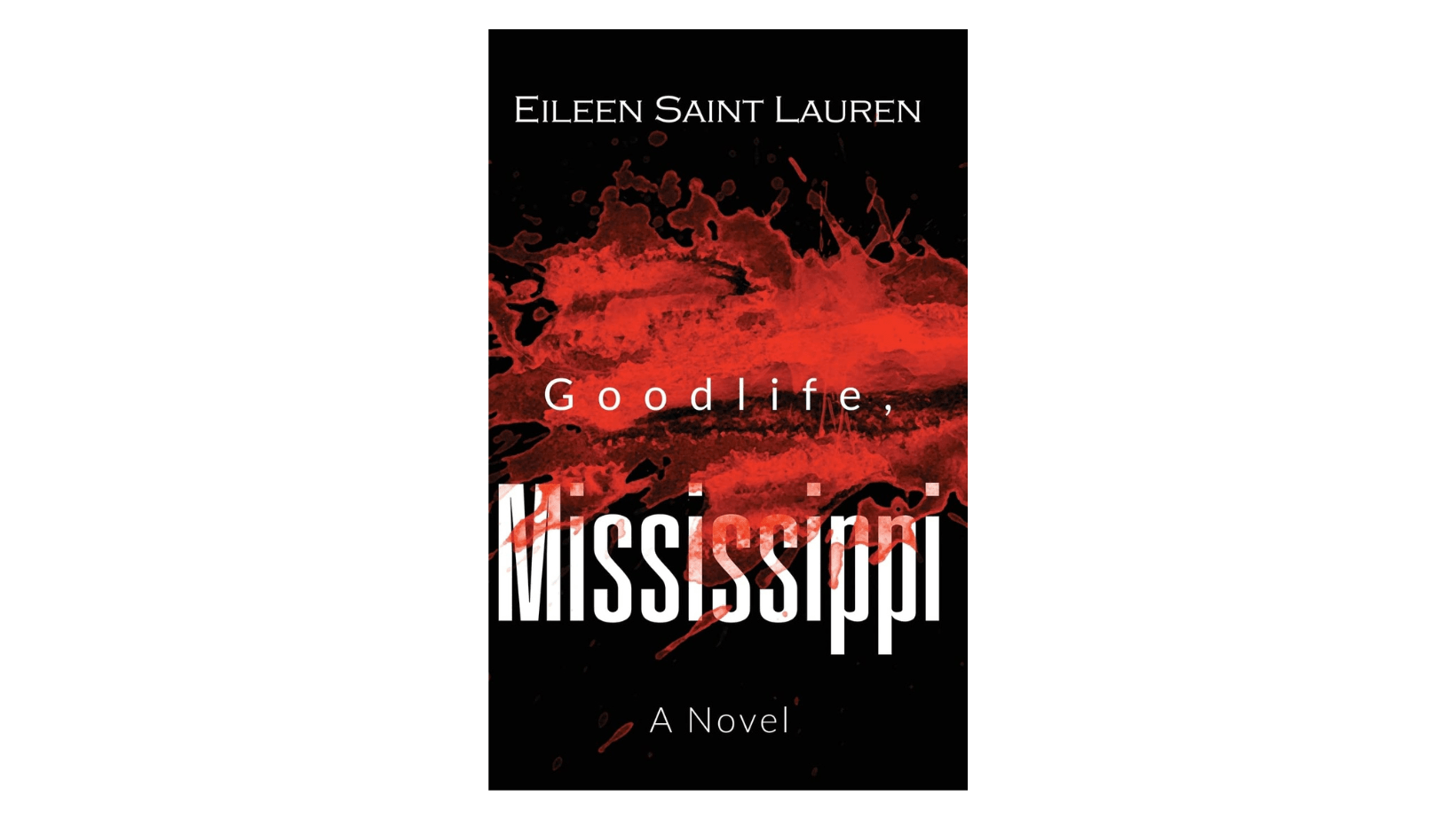 Goodlife, Mississippi a Soulful Story of Humanity and Healing
Author Eileen Saint Lauren drew upon her own turbulent childhood experiences to inform her depiction of Mary "Myra" Boone, the unforgettable character at the center of Saint Lauren's new book, Goodlife, Mississippi.
Told through Myra's eyes, Goodlife, Mississippi plunges readers into the 1950s and '60s Deep South, where young Myra battles with complex feelings of guilt, loss and segregation. By age 12, she's already had to persevere through a lifetime of experiences — from watching a housefire of her own making consume her parents, through enduring the prejudices of having been born questionably biracial, to the supernatural religious experiences in the Piney Woods.
Keeping her afloat is her dream of one day meeting Ray Charles Robinson, who had been a friend of her daddy's, and finding her natural sense of place in the grand scheme of life: her true calling.
Saint Lauren weaves historical truths with magical realism through the constant threading of the ordinary with the extraordinary and supernatural.
Though Myra's scars — inside and out — will remain, she emerges a young woman of compassion with a self-forged faith in the underlying goodness of the universe and her value in the world.
It is Saint Lauren's aim to provoke readers "to contemplate an understanding and tolerance of people whose life experiences and perceptions appear outside the norm though are very real," she said. "Goodlife, Mississippi's timeless voices of every color and social class both together reflect the message of compassion, forgiveness and love."
Lee Martin, Pulitzer Prize finalist for The Bright Forever, had this to say: "Eileen Saint Lauren has created a memorable character who will linger with you long after the final page. Goodlife, Mississippi is an inspirational book of faith set among the rhythms and customs of a not-so-distant Mississippi."
Goodlife, Mississippi comes with a Study Guide.
About the Author
Eileen Saint Lauren was born in Hattiesburg and raised in the once two red-light town, Petal, Mississippi. She is an award-winning photojournalist and news and feature writer who worked early in her career as a commentator for Nebraska Public Radio and at Smith College Museum of Art. After graduating from Jones College in Ellisville, Mississippi, with an Associate of Arts Degree in Journalism, she continued her education at the University of Nebraska-Lincoln where she received a Bachelor of Arts Degree in English. She then continued on with her education in creative writing at The Washington Center, Duke University, Kansas Newman College's, The Milton Center, the University of Massachusetts Amherst and the University of North Carolina at Chapel Hill. She divides her writing time between Chapel Hill, North Carolina, and Madison, Mississippi. She was blind for three years due to back-to-back retina detachments at an early age. Although she did not regain her full sight, she is functional though visually disadvantaged.
For more information, visit eileensaintlauren.net. Follow Eileen Saint Lauren on Facebook @Eileen Saint Lauren, Instagram @eileensaintlauren, Twitter @sainteileen1 and TikTok.