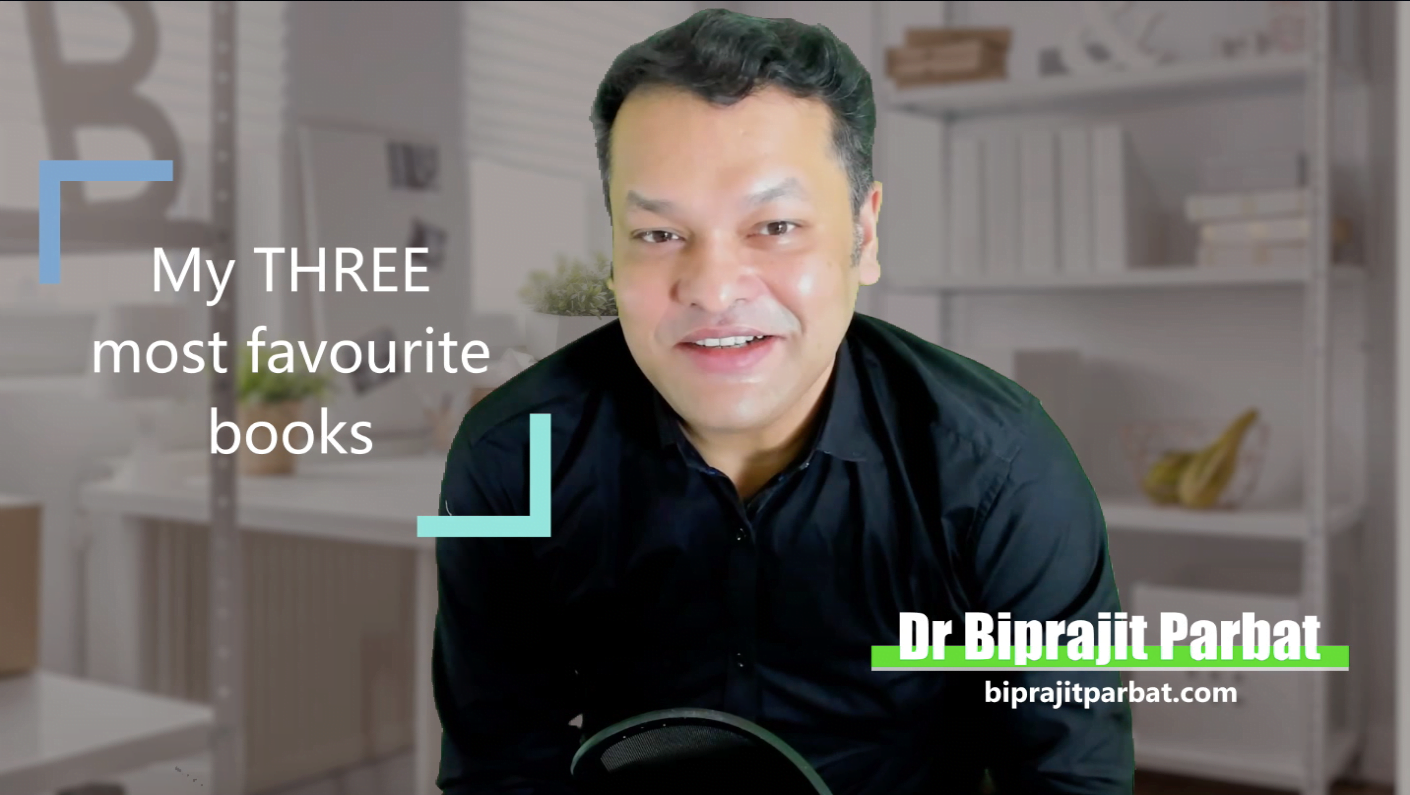 Good Life Evangelist – Dr. Biprajit Parbat Favourite Books
Dr. Biprajit Parbat, a Cardiologist by profession and a GOOD LIFE EVANGELIST by passion, has been practicing cardiology for the past 15 years. However, besides being a renowned cardiologist, he advocates holistic health and its benefits even more.
The doctor uses his medical knowledge for developing complete physical & mental well-being. He provides people with step-by-step guidance from the book of medical science to customize their lifestyle and improve both their body and brain. While speaking about holistic health, Dr. Parbat said, "The idea behind helping people improve both body and brain is simple. I want to give them the ways that fit their million years old evolution with their modern-day life & profession."
FINDING FLOW
Authored by Mihaly Csikszentmihalyi
The Psychology Of Engagement With Everyday Life: From one of the pioneers of the scientific study of happiness, an indispensable guide to living your best life.

What makes a good life? Is it money? An important job? Leisure time? Mihaly Csikszentmihalyi believes our obsessive focus on such measures has led us astray. Work fills our days with anxiety and pressure, so that during our free time, we tend to live in boredom, watching TV or absorbed by our phones.

What are we missing? To answer this question, Csikszentmihalyi studied thousands of people, and he found the key. People are happiest when they challenge themselves with tasks that demand a high degree of skill and commitment, and which are undertaken for their own sake. Instead of watching television, play the piano. Take a routine chore and figure out how to do it better, faster, more efficiently. In short, learn the hidden power of complete engagement, a psychological state the author calls flow. Though they appear simple, the lessons in Finding Flow are life-changing.
THE BIOLOGY OF BELIEF
Authored by Bruce H. Lipton 
The Biology of Belief has been updated to bolster the book's central premise with the latest scientific discoveries—and there have been a lot in the last decade.
The Biology of Belief is a groundbreaking work in the field of new biology. Former medical school professor and research scientist Bruce H. Lipton, Ph.D., presents his experiments, and those of other leading-edge scientists, which examine in great detail the mechanisms by which cells receive and process information.
The implications of this research radically change our understanding of life, showing that genes and DNA do not control our biology; instead, DNA is controlled by signals from outside the cell, including the energetic messages emanating from our positive and negative thoughts.
This profoundly hopeful synthesis of the latest and best research in cell biology and quantum physics has been hailed as a major breakthrough, showing that our bodies can be changed as we retrain our thinking.
MAN'S SEARCH FOR MEANING
Authored by Viktor E Frankl
A prominent Viennese psychiatrist before the war, Viktor Frankl was uniquely able to observe the way that he and other inmates coped with the experience of being in Auschwitz. He noticed that it was the men who comforted others and who gave away their last piece of bread who survived the longest – and who offered proof that everything can be taken away from us except the ability to choose our attitude in any given set of circumstances.
The sort of person the prisoner became was the result of an inner decision and not of camp influences alone. Only those who allowed their inner hold on their moral and spiritual selves to subside eventually fell victim to the camp's degenerating influence – while those who made a victory of those experiences turned them into an inner triumph.
Frankl came to believe that man's deepest desire is to search for meaning and purpose. This outstanding work offers us all a way to transcend suffering and find significance in the art of living.