GameFi, Asia's first and No.1 GameFi platform launched in Malaysia
GameFi, a blockchain platform today announced its soft launch in Malaysia. The pioneering platform allows people to kickstart their blockchain journey and learn about GameFi, Play-to-Earn games, Non-Fungible Token (NFT) and Metaverse.
While 2020 witnessed several economies shutting down as a direct consequence of the Covid-19 pandemic, the video gaming industry was one of the few sectors that experienced an unexpected boom. With several nations imposing nationwide lockdowns, people naturally resorted to seeking entertainment within their homes during the successive rounds of restrictions.
As cryptos continue to be a global phenomenon, industries all around the world are looking for more ways to incorporate blockchain technology into their core products and services. Online gaming, in particular, has become a breeding ground for exciting innovation in this space. Developers are inventing new methods to leverage blockchain and uses cryptos to purchase and trade in-game products, cosmetics, unlock characters, and much more. The convergence of the virtual and the real – our metaverse – has never looked so good.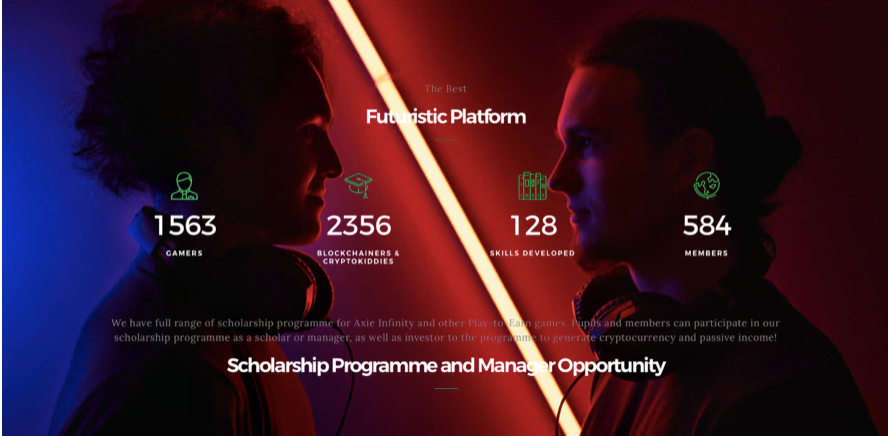 GameFi Malaysia (GameFi Sdn. Bhd.) is an interconnected ecosystem of Blockchain, Play-To-Earn games, NFTs, and Metaverse.
Our objective is to provides an effective onboarding channel for blockchain games and NFT, maximising the earning potential toward Metaverse.
GameFi are taking it to the next level by building an ecosystem with research lab, education hub, development centre, launch pad, creator workspace and communities as an infrastructure to educate, onboard, drive and connect public, gamers, traders, and investors into an interoperable across the Metaverse.
We offer gaming + finance guides, courses, tools, and resources to kick start the journey to blockchain world and Metaverse. We have full range of scholarship programmes, manager partnership, investor opportunities and more to generate cryptocurrency and passive income.
Anyone can get started with GameFi's futuristic education hub. For example, for RM499 you can kickstart your learning journey to GameFi, NFT or Metaverse – by attending courses conducted by professional blockchain expert.
GameFi Malaysia will also seek out opportunities to continue enhance and complete their ecosystem in Blockchain technology to create a Blockchain-savvy nation in Malaysia.
Anyone interested to partnership or collaborate with GameFi about Blockchain, NFT, GameFi or Metaverse, can visit their website – www.gamefi.my or emailing them at hello@gamefi.my.