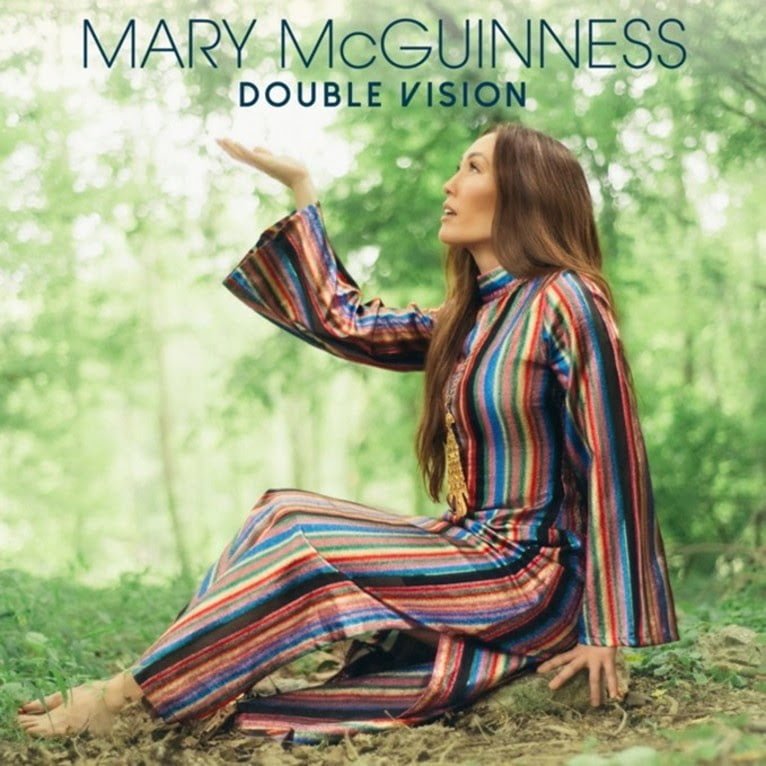 Critically Acclaimed Singer-Songwriter Mary McGuinness Releases New Song, "Double Vision"
Critically acclaimed singer-songwriter Mary McGuinness has just dropped her latest single, "Double Vision." The new song is now available for streaming and download on all major music platforms (here).
Following the success of her recent release, "Once In A Blue Moon," Mary McGuinness continues to captivate her audience with her newest release off her forthcoming album, Shadowcatcher, due out in early 2024. Written by Mary McGuinness and Greg Becker, "Double Vision" invites listeners on a journey of self-discovery, with thought-provoking lyrics and a mesmerizing melody that's sure to resonate with fans old and new.
"Double Vision" offers a lyrical reflection on life's intricate paths and the profound realization that new beginnings are often hidden in plain sight. The song's narrative, combined with Mary McGuinness's distinctive vocal prowess, creates a musical experience that is both touching and thought-provoking.
With lines like "Took some time for me to notice, nothing's really out of focus," Mary invites listeners to explore a "whole other world" that they may have overlooked in their busy lives. The song encourages us to find our "double vision" by closing our eyes and embracing the beauty that surrounds us.
The chorus of "Double Vision" sings of angels dancing in the trees and singing with tambourines, painting a vivid picture of the magical world that often goes unnoticed. It serves as a reminder that there is wonder and beauty all around us, waiting to be discovered.
A music video for "Double Vision" has also been produced. The video was directed by Mary McGuinness and collaboratively filmed by McGuinness and Paul Buchholz. Paul Buchholz also handled the special effects.
Mary McGuinness, an accomplished singer-songwriter renowned for her multicultural heritage and unwavering passion for music, is on the cusp of captivating music enthusiasts once more with her highly anticipated upcoming project. Situated within the vibrant music scene of Nashville, Mary has poured her heart and soul into meticulously crafting her forthcoming record. Collaborating with a diverse array of co-writers, this creative journey has empowered her to explore uncharted musical horizons, resulting in a collection of songs that resonate deeply with her artistic ardor.
Mary's life journey, from her culturally rich upbringing to her triumphant navigation of challenges, has all converged upon this pivotal moment. Her forthcoming release not only pledges an exceptional auditory experience but also affords a profound glimpse into the tapestry of her life. Listeners can anticipate an authentic and unforgettable musical odyssey that beautifully interweaves Mary's heritage, passion, and steadfast commitment to her art.
From her resilient beginnings to this imminent juncture, Mary McGuinness's musical evolution stands as a resounding testament to her unwavering dedication and enduring faith. As the release date approaches, the anticipation surges for a musical encounter that promises to be as authentic as it is indelible.
Read Mary's full biography here. Stay up to date on Mary McGuinness by visiting marymcg.com and follow her on Facebook @Mary McGuinness, Instagram @marymcguinnessofficial, and TikTok.