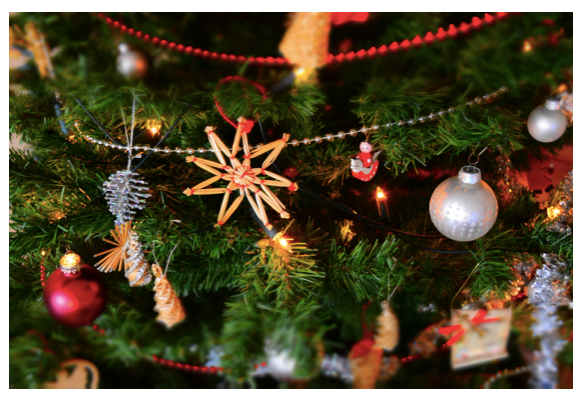 Covid Threatens To Ruin Perfect Christmas, By Mandeep Rai, Kent
Who doesn't want a perfect Christmas? Immaculately wrapped presents under the glistening Christmas tree and the sweet aroma of gingerbread making the whole house smell of Christmas. Excited children anticipating Santa's visit and tucking into their Christmas eve boxes. We all need this in our lives.  
What will become of Christmas this year? With the government rules in place and households not being allowed to mix it seems unlikely that we will have our loved ones near during the festivities.
I've started to panic now because I was thinking I had so much time to prepare for Christmas BUT it's only 13 weeks away. What will Christmas be like in this Covid 19 nightmare? I could save so much money by saying that Santa has Covid but that's cruel right!! He will make it to Herne Bay..by hook or by crook.
I've been looking at what's hot right now and made a list of toys that I feel are buzzing. I figured the children might play with these toys for more than the usual 5 minutes. Might be worth spending the extra money on them..
STUDIO CREATOR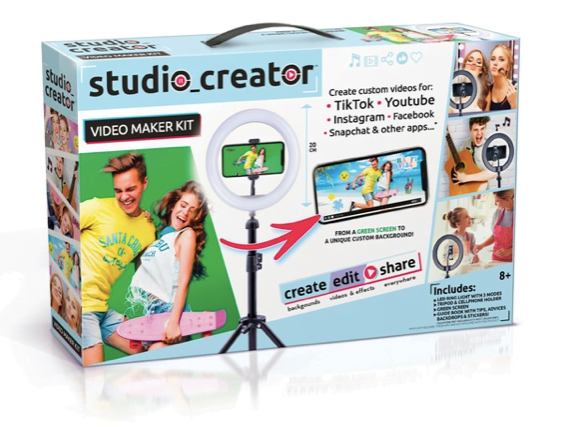 Ideal for those young YouTubers. They can make their own professional-looking videos and be pros. 
The pack includes dimmable 3 colour mode light right and adjustable phone holder.
Adjustable tripod and green screen helps you create professional-looking videos.
It looks amazing and bound to get them occupied for hours.
KIDIZOOM STUDIO
This imaginative toy comes with a tripod. There are 20 animated backgrounds to choose from and wait for it…. it comes with it's own green screen. This means you can create your own special effects with this HD video camera kit.
GOTTA GO FLAMINGO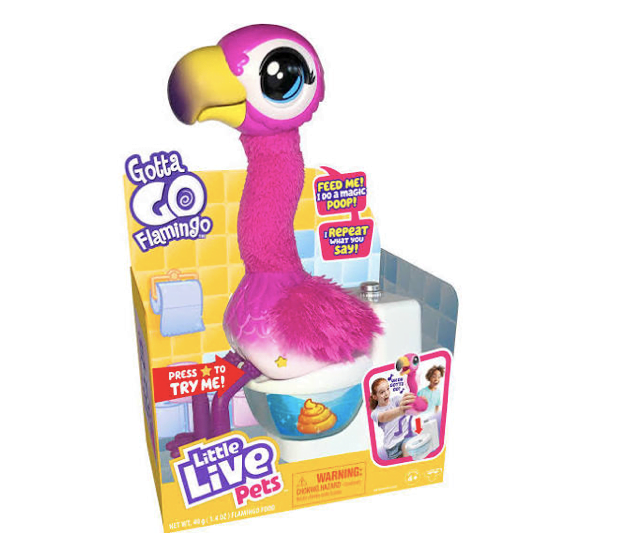 You feed Sherbet the flamingo food and what goes in must come out right… he comes with his own potty and sings his own song, "oh oh gotta go". And when you gotta go, YOU GOTTA GO!
The poop goes into the potty. You scoop it up and watch him do the whole thing again.
Sherbet also records and plays back your super funny phrases.
Includes: Sherbet the Flamingo, Toilet, Feeder Scoop and Reusable Flamingo Food
LEAPFROG MAGIC ADVENTURES GLOBE
This globe has a 2.7″ LCD screen that displays video and animations with playful characters that guide children through lots of games and activities.
You can use the stylus to hear lots of facts about different places in the world. This globe is ideal for children that want to soak up all the knowledge about the different parts of the world.
SMARTMAX SOUND AND SENSES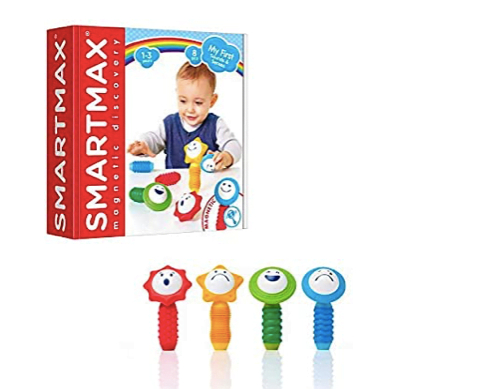 This toy can have a positive effect in little minds. It's a sensory toy with magnetic and textured bars and balls. With different sounds and textures what's not to like about this noisy toy.
It is also compatible with other SmartMax sets.
SQUEAKEE THE BALLOON DOG
With 60 interactive sounds and movements this little dog is so much fun. He can stand, sit and squeak, you can give him belly rubs and he'll roll onto his back too. The more you tickle him the happier he will get. Squeakee, the interactive electronic balloon dog provides so many hours of fun. He can be deflated and inflated again using the pump accessory.
Take a trip to Whitefriars shopping centre. You will be sure to find these toys there. Shop local and support our community. Let's have a perfect Christmas and see our families smile after the horrible year we have all had to endure. Stay safe people. Until next time….
See https://mandeeprai197753379.wordpress.com for more blogs from Mandeep Rai