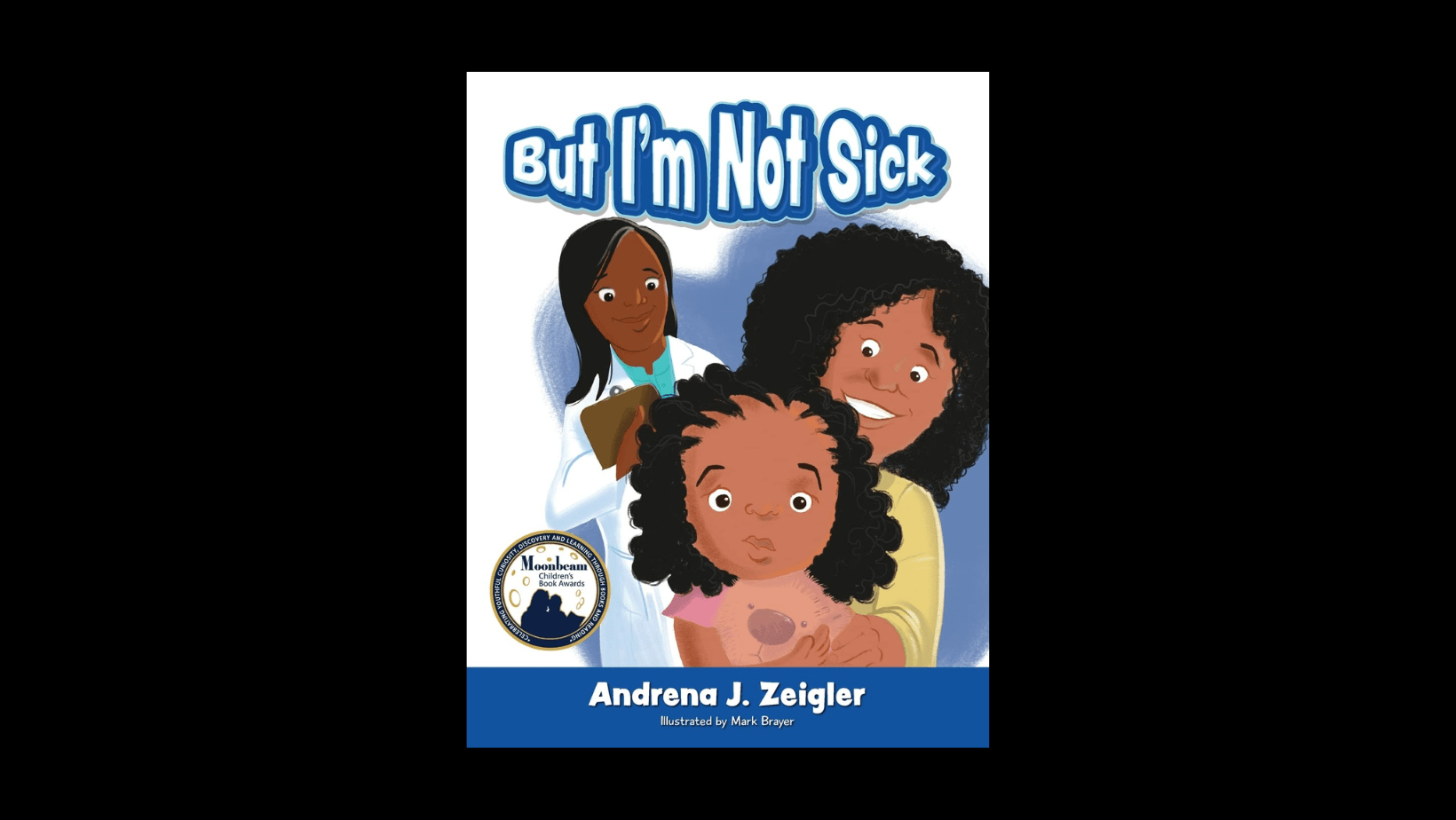 But I'm Not Sick! Helps Ease Children's Fears of Pediatric Checkups
Columbia, SC, December 16, 2022 — It's common for kiddos to feel uneasy about unfamiliar experiences — like doctor visits. But these fears can make a minor checkup seem like a major catastrophe. For doctorally prepared pediatric nurse practitioner Andrena Zeigler, helping children overcome their fears has been just as integral to her job as practicing medicine, prompting her to write her children's book, But I'm Not Sick!
In it, Dr. Zeigler uses playful rhymes and cheerful illustrations (by Mark Brayer) to share the story of a little girl whose mother tells her it's time for a doctor visit. The child protests, "But I'm not sick!" And those four words lay the groundwork for a reassuring story in which a wise mother and a kind doctor explain the entire process of the pediatric visit and why it's important for the child's health. By the end of the visit, her fears are alleviated, and she even enjoys herself and looks forward to her next checkup.
But I'm Not Sick! is the ideal book to help parents, teachers and caregivers show children ages 4-10 that a visit to their healthcare provider does not have to be scary, and they don't have to wait until they are sick.
The Moonbeam Awards granted But I'm Not Sick! the 2022 Gold Medal in the Health Issues category.
About the Author
Andrena Zeigler is an advanced practice registered nurse who earned her Doctor of Nursing Practice degree as a first honor graduate from the Medical University of South Carolina and has been a nurse practicing in pediatrics for 20 years. Named as the South Carolina Primary Care Nurse of the Year in 2012, Dr. Zeigler is a board-certified pediatric nurse practitioner and a board-certified pediatric primary care mental health specialist. She also loves teaching the next generation of nurses and nurse practitioners in the field of pediatrics. Dr. Zeigler grew up in a residential area called Happy Town in Gaston, South Carolina. She is married and lives in South Carolina with her husband and two daughters. In her free time, she enjoys being creative in cooking, decorating, designing and writing. But I'm Not Sick! was inspired by all the children in her life, including her daughters, nieces and nephews, and her patients. She recently published her second book, I'm Bigger and Braver.
For more information, please visit www.andrenajzeigler.com, or follow the author on Facebook @ajzauthor or Instagram @andrenazeigler.