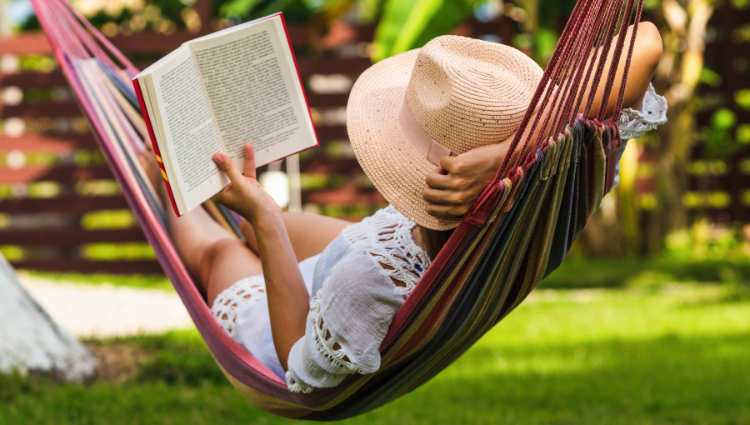 Books Worth Reading in July 2023: A Literary Escape for Summer
As the summer sun shines bright, what better way to relax and unwind than by diving into the captivating world of books? Whether you find yourself lounging on a sandy beach or seeking refuge from the heat in the comfort of your home, here are some compelling books worth reading in July 2023 that will transport you to different realms, spark your imagination, and offer moments of reflection.
"The Four Winds" by Kristin Hannah: Set during the Great Depression in Texas, this historical fiction novel follows the journey of a resilient woman named Elsa, who must navigate the hardships of the Dust Bowl and find strength in the face of adversity.
"Malibu Rising" by Taylor Jenkins Reid: From the author of "Daisy Jones & The Six," this novel takes readers to the glamorous world of Malibu in the 1980s, where the lives of four famous siblings intersect during a legendary summer party.
"The Rose Code" by Kate Quinn: Set against the backdrop of World War II, this captivating historical fiction novel explores the lives of three women who work as codebreakers at Bletchley Park, unraveling secrets and forging unlikely friendships.
"Project Hail Mary" by Andy Weir: From the author of "The Martian," this science fiction thriller takes readers on a thrilling journey through space as an astronaut wakes up aboard a spacecraft, with no memory of how he got there and a mission to save humanity.
"The Maidens" by Alex Michaelides: In this psychological thriller, a group of female students at Cambridge University becomes entangled in a murder investigation when one of their friends is found dead, leading to a web of dark secrets and twisted obsessions.
"Ace of Spades" by Faridah Àbíké-Íyímídé: This gripping YA thriller follows two Black students at an elite private school as they uncover a dangerous game orchestrated by an anonymous bully, revealing the deep-seated prejudices and power dynamics at play.
"The Paper Palace" by Miranda Cowley Heller: A family saga set over the course of 24 hours, this novel delves into the complex relationships, secrets, and betrayals that unfold at a family-owned summer retreat on Cape Cod.
"Empire of the Vampire" by Jay Kristoff: This dark fantasy novel follows the last vampire hunter, seeking revenge against the immortal tyrant who destroyed his world. Prepare to be immersed in a richly imagined and blood-soaked tale.
"The Guncle" by Steven Rowley: This heartwarming and humorous novel introduces us to Patrick, a gay uncle or "guncle," who takes on the role of caring for his niece and nephew when their mother unexpectedly passes away, leading to unexpected connections and life lessons.
"The Comfort Book" by Matt Haig: Offering solace and wisdom, this collection of essays and insights by bestselling author Matt Haig serves as a comforting companion, reminding us of the importance of self-care, resilience, and finding moments of joy in everyday life.
With these captivating books in your hands, July 2023 promises to be a month of literary exploration and discovery. So, whether you choose to embark on thrilling adventures, delve into thought-provoking mysteries, or find solace in heartfelt stories, let the power of books transport you to new horizons and make this summer an unforgettable reading experience.