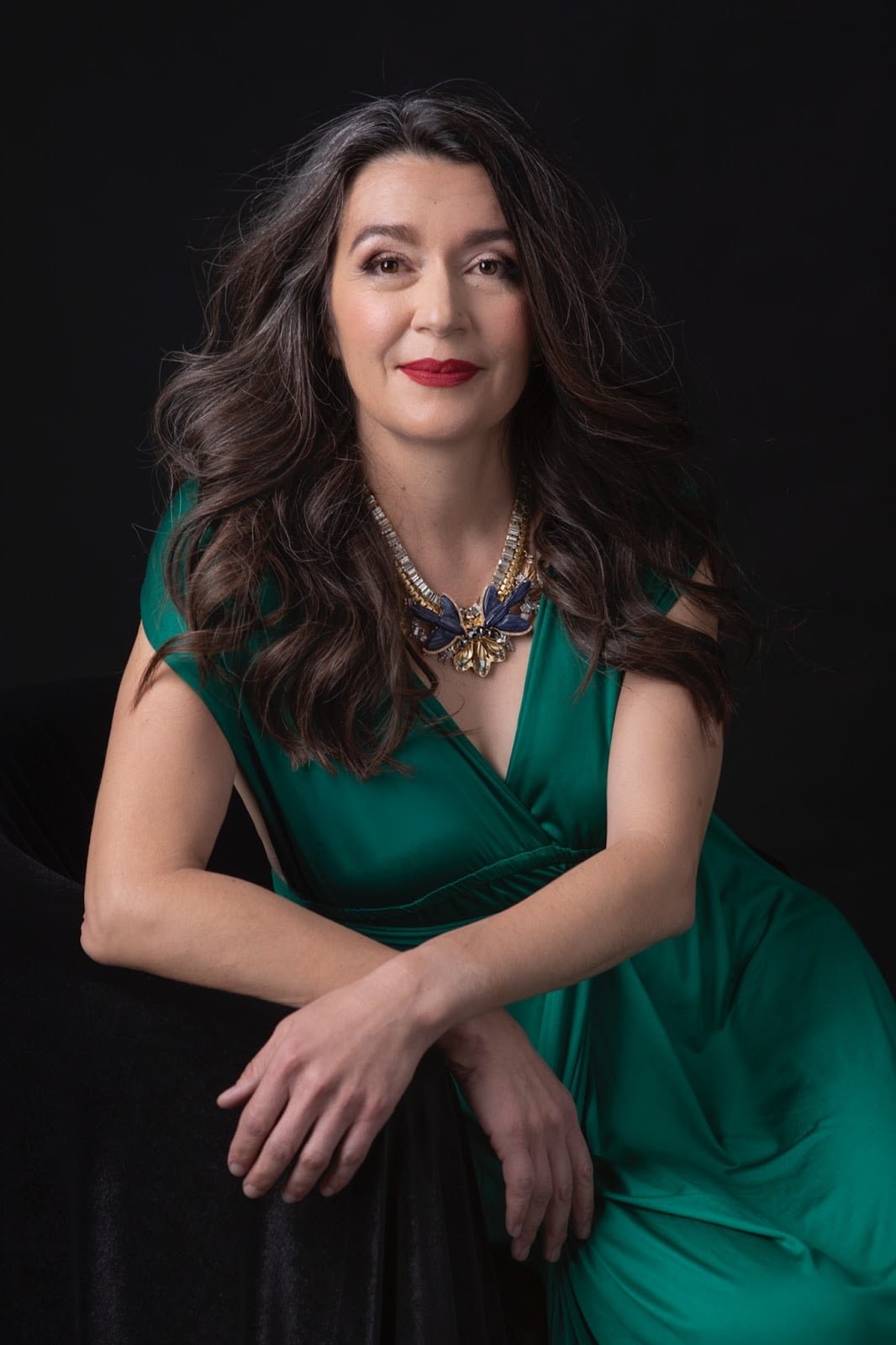 Awakening Starseeds: Vol. 3 Dreaming into the Future: Author Interview with Patricia Wald-Hopkins
Congrats on releasing your latest collaborative book, Awakening Starseeds Vo. 3, Dreaming into the Future. The Awakening Starseeds Book Series is an ongoing, multi-year-long global collaboration project featuring a new collection of visionary authors pioneering the New Earth in every consecutive volume. Think Harry Potter for readers at the cutting edge of consciousness. You can grab a copy HERE: bit.ly/3Q4FwU9.
As old paradigm structures are crumbling and millions of people are gripped by fear and despair, a wave of awakening Souls and Starseeds span the globe, spreading the message of freedom, renewal, and the promise of a great Neo-Renaissance for humanity. Where do they come from? How do they see the world, and what potential can they unfold?
Chapter by chapter, readers find themselves inspired to think beyond their old, ingrained belief systems and reach into their hearts and minds to step into the future they've always dreamed of. To get a pre-sale kindle of Awakening Starseeds: Vol. 3, Dreaming into the Future: amzn.to/3PzmAwO
HELLO, WELCOME TO WORLDAUTHORS.ORG! PLEASE TELL US ABOUT YOUR CHAPTER IN AWAKENING STARSEEDS: VOL. 3:
Stardust Blood Codes is a part written transmission from the Akashic Field that accompanies my story as a multi-dimensional being here on Earth at this time carrying codes of harmony in my blood from my star lineages and are ready to be shared with the world. This is a DNA activation for anyone that reads it.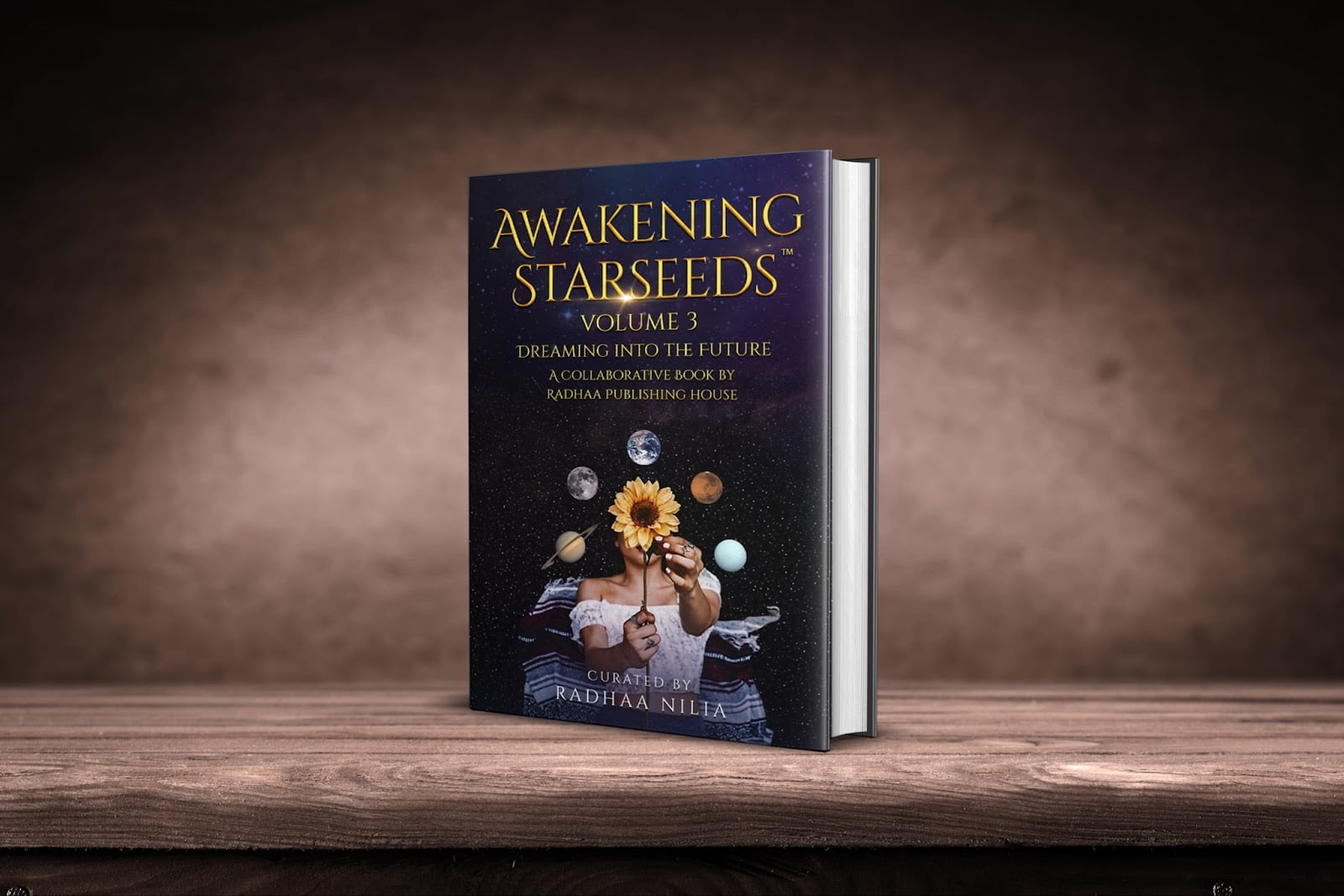 WHAT DOES A STARSEED MEAN TO YOU?
To me, a Starseed is someone that remembers their life or lives from other parts of the universe. The remembrance is stored in their bodies, in their DNA, and at some point in their evolution, it becomes activated, and they begin to transmit the wisdom from their distant star lineages while being in a human body. Some Starseeds have been on Earth for a very long time in many incarnations and are called the Ancient Ones, while others have arrived more recently and perhaps have only had a single life on Earth. Regardless, all Starseeds are awakened to the process of cultivating higher consciousness life on Earth.
WHY DID YOU CHOOSE TO BE IN THIS BOOK?
I chose to be in this book because I have a very important set of Star wisdom to share with others on the same path of being in service to the ascension of Gaia Sophia. Radhaa of Radhaa Publishing House is one of the Manifestors of Grace on this planet and can curate a sacred space for such wisdom to be coalesced and shared with the world powerfully and graciously in service to the highest good of all.
WHY DO YOU THINK THESE KINDS OF BOOKS ARE IMPORTANT AT THIS TIME?
This kind of book is so important during this time of deconstruction of the old patriarchal structures, systems, and beliefs because they inspire and provide wisdom to guide others to see through a new lens and create a world based on love rather than fear and domination by the old ways.
WHAT DO YOU THINK READERS CAN GET OUT OF THIS BOOK?
Readers will be inspired by those stories and find different ways to be supported as they journey on Earth as a Starseed.
WERE YOU ALSO IN ENERGY HEALING & SOUL MEDICINE EARLIER THIS YEAR?
My chapter was about Butterfly Healing ™, a vibrational healing method I developed for healing and transformation.
WHAT DO YOU LIKE ABOUT WORKING WITH RADHAA PUBLISHING HOUSE?
I love their integrity and passion and how they create the sacred space for authors to publish their stories while feeling supported in sharing publicly.
HOW CAN PEOPLE FIND YOU AND WORK WITH YOU IN YOUR PRACTICE?
People can find me on Facebook and Instagram and on my website.
PLEASE TELL US ABOUT YOURSELF (AND YOUR WORK):
I am here in the service of Gaia Sophia.
ARE YOU WORKING ON ANYTHING AT THE PRESENT YOU WOULD LIKE TO SHARE WITH YOUR READERS?
I am working on a podcast series called Voices of Gaia: Emissaries of Sacred Earth. This will be about tuning into the messages that people are channeling on behalf of Gaia and her ascension process, plus experiential wisdom and practical magic for finding your Voice of Gaia in your life and work.
Bio: Patricia Wald-Hopkins is a Modern Mystic, Infinite Self Catalyst, and Soul Liberation Guide for those ready to break free from old paradigm limitations and awaken to the gifts of their Infinite Self, so they can lead the life they are DIVINELY designed to live. She supports her clients as an Akashic Records Wisdom Guide with various healing and transformational modalities, including essential oil perfumes, crystals, and light language, to support them in embodying their Infinite Self. She is a Gene Keys Ambassador and Guide and a co-founder of the School of Light, a mystery school based on Gene Keys transmission. She is the author of a chapter, The EmBODY Codes: Transmissions of a Mystic on the Sacred Body and Being Human, in the book Sacred Body Wisdom: Igniting the Flame of Our Divine Humanity; the author of the chapter, The Miracle of Light Language: Awakening to My Soul Voice and Purpose, in the book Miraculous; author of the chapter Butterfly Medicine Healing, in the book Energy Healing & Soul Medicine; author of the chapter Stardust Blood: Codes for Harmony on Earth, in the book Awakening Starseeds: Dreaming Into The Future, Volume 3; and the creator of the Infinite Self Oracle Card deck. www.Patriciawaldhopkins.com
To know about Radhaa Nilia, you can follow her on Instagram @radhaanilia.
To know about Radhaa Publishing, you can follow them on Instagram @radhaapublishing.
To know about Patricia Wald Hopkins, you can follow her on Instagram @patricia_wald_hopkins.