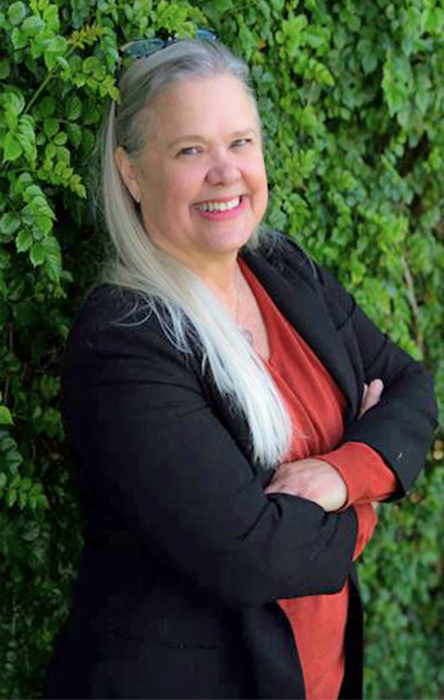 Author Kay Oliver, a Hollywood insider and published author, has a gift for storytelling
Oliver has always loved writing and feels there is power in words. She was hired by Steven Spielberg himself to work with him at Dreamworks in the editing and writing department. She has also worked for Saban Studios, home of The Power Rangers, where she oversaw the first Power Rangers graphic novel! In addition, her many novels have won numerous awards. Kay was recognized as a woman who promotes healthy and strong female images in her characters for her books, Disturbed Tombs and Grave Disturbances. Her focus is telling stories that are great reads with notable underlying motives of education. Her efforts are to bring forward ideas that many do not want to present or even discuss in an entertaining read.
Road To Elysium, isinspired by a true story that tells the heartfelt tale of what happens when a man who seemingly has it all, takes in a troublesome kid who robs his house. As their friendship grows Ken helps Mykel realize his full potential. Road To Elysium tackles themes of depression, racism, and how a single decision made in an instant can change numerous lives for the better.
Continue reading for an exclusive interview.
HELLO AUTHOR KAY OLIVER, WELCOME TO WORLDAUTHORS.ORG! TELL US A BIT ABOUT YOUR BACKGROUND.
In my early twenties, while lounging on my couch, I had a cinematic epiphany while watching a movie. The thought crossed my mind: "I can craft a story like that." This spark of creativity led me to pursue a degree in Radio, TV, Film during my college years. However, my initial foray into the professional world landed me in journalism, a field centered on facts rather than narrative creation.
Seeking a more fulfilling path, I decided to pivot and took a position at Universal Studios during the era when Lew Wasserman was at the helm. During my tenure at the studio, I pursued a degree in Business Finance and transitioned into managing the operational budgets of the studio. This unique blend of creative and financial expertise set the stage for my future endeavors.
A decade later, the studio underwent a change in ownership, prompting me to embark on a new journey at DreamWorks, working alongside industry giants Jeffrey Katzenberg and Steven Spielberg. It was here that I ventured into filmmaking, creating my first short film for the DreamWorks studio film festival. The positive reception of my work led to an invitation to craft a second short film, igniting my passion for storytelling.
Subsequently, a friend beckoned me to join Saban Studios, renowned as the home of the beloved Power Rangers franchise. As fate would have it, I was tasked with overseeing the creation of the first graphic novel for the Power Rangers universe. However, my vision for the project ruffled the feathers of the publisher, who was concerned about the changes I proposed. Yet, I recognized the ardent dedication of Power Rangers fans to even the tiniest of details. Upon the release of the first graphic novel, fanatics celebrated my work, suggesting it should be integrated into the official Power Rangers storyline. Encouraged by this success, I delved into the creation of four more novels for the Power Rangers, reigniting my passion for writing.
With newfound confidence, I decided it was time to embark on my own literary journey, regretting only that I hadn't started writing stories sooner. My enduring passion lies in the art of moving people through the power of storytelling.
WHAT IS IT THAT DRIVES YOU TO WRITE?
I have been passionate about storytelling since I can remember, and I've always had a knack for delving into people's personal histories simply by listening to them. Meeting new people is a thrill for me because I genuinely enjoy learning about their lives and experiences. The tales I've gathered from others have been nothing short of astonishing, proving that one can't judge a book by its cover. My mind is a constant whirlwind of narratives, inquiries, and an insatiable desire to acquire knowledge. Writing is my outlet for all of these passions.
My debut novel, "DISTURBED TOMBS," is a manifestation of a question that has lingered in my mind, "why do we dig up every tomb we find, while calling our graveyards holy ground?"  While it's a work of fiction, the question it explores is so significant that I felt compelled to write about it, and the answer it presents is a tantalizing possibility.
THE MOTIVATION AND PURPOSE OF YOUR BOOK(S)?
My motivation for writing stems from a desire to craft engaging and accessible stories that captivate readers with intelligence. There's nothing more distracting or immersion-breaking than having to pause to look up a word's meaning while enjoying a narrative. In my writing, I steer clear of what I like to call "twenty-five cents' words" when a "nickel word" will convey the message just as effectively (unless we're dealing with scholarly works, where precision is paramount).
Additionally, I take great pleasure in infusing my pages with unexpected humor, catching the reader off guard, and eliciting genuine laughter. I relish the art of surprising my audience with not just one, but two, or even three twists, ensuring that each story is a rollercoaster of delightful surprises.
TELL US ABOUT YOUR MOST CURRENT BOOK, "ROAD TO ELYSIUM," WHAT PROMPTED YOU TO WRITE THIS STORY?
This book was inspired by an uplifting news blurb that caught my attention during the closing moments of a news broadcast. It featured a remarkable young man who fearlessly approached a complete stranger and made a unique request. Intrigued by the potential in this brief glimpse of a story, I immediately turned to the internet in search of more information and possible narratives, only to discover a scant few lines about the incident.
The premise was too compelling to ignore, offering a profound opportunity to explore the far-reaching consequences of that audacious request and how it could profoundly alter not only the young man's life but also that of the stranger and everyone they touched. And so, I set out to pen their story.
YOU ARE A PROLIFIC WRITER, WHO HAS WRITTEN MANY AWARD-WINNING BOOKS. DO YOU HAVE A FAVORITE?
While I always hold a special place in my heart for the project I'm currently immersed in, my debut book marked a significant milestone in my writing journey, catapulting me into the world of literary recognition. "Disturbed Tombs," the first installment of the series, has now been followed by its sequel, "Grave Disturbances," and I'm thrilled to announce that the third book in the series is set to be released in 2024.
One of my favorite aspects of this series is crafting the character Kaili Worthy, whose dynamic is particularly enjoyable, especially with her husband Derek. It's important to note that in each of my books, the relationships between the main characters are portrayed as respectful, loving, and egalitarian, while still reflecting their human flaws. These are the kind of ideal relationships we should all aspire to, and I relish the opportunity to write such well-rounded characters. Rest assured, though, there are also antagonists in the mix to add depth and intrigue to the stories.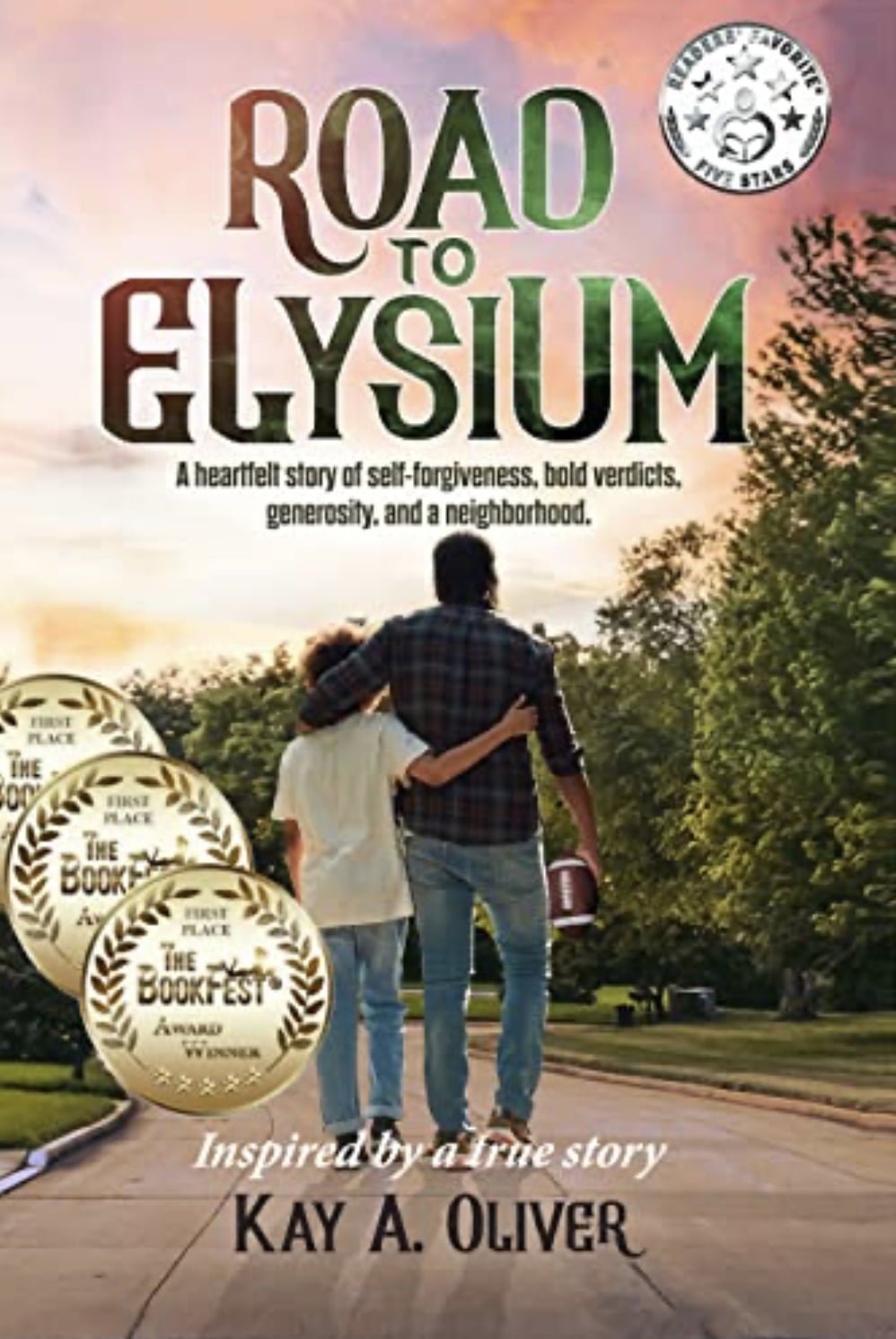 WHAT DO YOU HOPE READERS WILL GET OUT OF YOUR BOOK(S)?
It's always a source of immense joy for me to learn that I've taken a reader on a rewarding, intellectually stimulating journey that they've genuinely relished. Frequently, I hear from my readers that once they've embarked on one of my books, they find it nearly impossible to set it aside. Every now and then, they express that when they encounter the first unexpected twist in the story, they can't fathom what the next pages will unveil. This feedback resonates deeply with me, as it aligns perfectly with my personal goal as a writer – to create books that I myself would eagerly devour.
HOW WILL THEY FEEL OR BE DIFFERENT AFTER READING IT?
Absolutely, they do. In the case of "Disturbed Tombs," readers often share that they perceive life from a different perspective afterward, left pondering the "what ifs" sparked by the book's overarching narrative. As for "Road to Elysium," the feedback indicates that I approach various complex issues within the story with sensitivity and an impartial viewpoint. Many readers walk away from it with a renewed sense of hope, even in the face of seemingly insurmountable challenges. These are, in my opinion, the highest compliments an author can receive.
WHAT IS ONE THING IN "ROAD TO ELYSIUM" THAT WILL SURPRISE READERS? (NO SPOILERS THOUGH!)
The themes explored in the book naturally emerge as life's challenges and complexities unfold. It delves into a myriad of issues that any individual, at some point, encounters, and grapples with. None of us exist in a one-dimensional vacuum; we all carry our personal histories, often referred to as "baggage." The same holds true for the characters within the narrative. The central objective of the book, aside from the quest for hope that I mentioned earlier, is to illustrate how these characters navigate the turmoil that life throws their way.
CAN YOU TELL US ABOUT OTHER BOOKS OR PROJECTS THAT YOU HAVE COMING UP?
Releasing October 3rd is an old west, 1870, historical fiction- action adventure touched with a bit of romance. Titled: Whispering Lessons: Renegade Hearts:
Amidst the untamed wilderness of the Old West, where chaos prevails and lawbreakers roam freely, a courageous band of frontier educators embarks on a daring journey through the tumultuous aftermath of the Civil War. Regardless of the frontier they visit, these remarkable women captivate the attention of men from every walk of life. Unbeknownst to all, their nomadic existence serves to safeguard an enigmatic secret. In the midst of this adventure, Kandice grapples with conflicting emotions as she encounters the town's sheriff, unexpected sparks of romance igniting between them.
The lawless west held relentless terror imposed by elusive shadowy figures, whose crafty guises and concealed identities consistently elude the grasp of the law, a fateful collision with outlaws one night in a local town jolts the group of ladies. This unsettling encounter prompts Kandice to make the painful choice to move on to the next town, leaving behind the friendships they had forged and any lingering hopes of a lasting relationship with Sheriff McCord.
Unbeknownst to them, the forthcoming town harbors even more perilous threats, as the ladies unwittingly befriend two notorious serial killers from the Old West. Will they emerge unscathed from this harrowing encounter?
Set against the sweeping vistas of the unforgiving desert and the gritty ambiance of saloons, "Whispering Lessons" weaves a captivating narrative of improbable heroes navigating the untamed frontier. Can Kandice and her group of educators continue to outsmart their adversaries and safeguard themselves? Will the relentless lawman unearth the truth concealed behind the enigmatic figures' identities? Amidst alliances forged and secrets unveiled, one truth emerges distinctly: in a land where survival hangs in the balance and love proves fleeting, choices blur the fine line between right and wrong.
Prepare to embark on a gripping odyssey where the boundaries between morality and lawlessness blur against the backdrop of an unforgiving landscape. "Whispering Lessons" is an adventure chronicling courage and the extraordinary lengths one must traverse in the name of justice within this lawless frontier.
Presently, I find myself immersed in the creation of a new novel, one that delves into the life of a young girl and the compassionate man who opens his heart to her following a tragic incident involving her parents. This man himself had endured a challenging upbringing within the foster care system, and he's resolute in ensuring that the young girl doesn't suffer the same hardships he once endured.
With his wife now gone and having successfully raised two boys to adulthood, the decision to bring a young girl into his home, years after his sons had grown, propels them on a poignant journey of discovery and growth. Driven by unwavering good intentions and boundless love, the narrative unfolds over the course of a year, filled with both highs and lows, as well as the unforeseen twists that life has in store for them.
ANY ADVICE FOR ASPIRING WRITERS WHO WANT TO BECOME PUBLISHED AUTHORS?
Once people discover that I'm an author, many of them confide that they have a novel or a story lurking within them, waiting to be written. My response to that revelation is always a simple question: "Why haven't you written it yet?"
No Time: We all recognize that if something truly matters to us, we carve out the time for it. The misconception is that writing requires hours and hours each day, which is not the case. The key is to commence with just 15 minutes a day dedicated to your chosen topic or story. If you find yourself writing for longer, don't hold back—keep the creative flow going. The goal is to cultivate a fun writing habit.
Where to Start: Anywhere is a valid starting point. If you have a story in your mind, begin developing it. Some writers feel compelled to meticulously plan the entire manuscript, but if you're like me, you can begin writing and construct the narrative as you progress. The beauty of writing is that you can add, remove, or alter elements in your story as you see fit. Remember, it won't be perfect on the first draft; the key is to keep writing.
Momentum Matters: To maintain the momentum of your writing, avoid ending your writing sessions at the conclusion of a sentence or, especially, at the end of a chapter. Stopping in the middle of a scene or an idea, though challenging at times, gives you an instant starting point for the following day. You already have a clear direction for your story, reducing the risk of writer's block.
No One-Size-Fits-All Approach: There is no universally correct way to start writing a book. If you prefer to lay out a detailed plan, go ahead. If you'd rather put words on paper and let the story evolve naturally, just begin. The most important thing is to act, as doing nothing will never bring that book to life.
So, whether you meticulously plan or let your creativity flow freely, remember that your story is waiting to be told, and the first step is to start writing.
For more info on her please visit kayaoliver.com