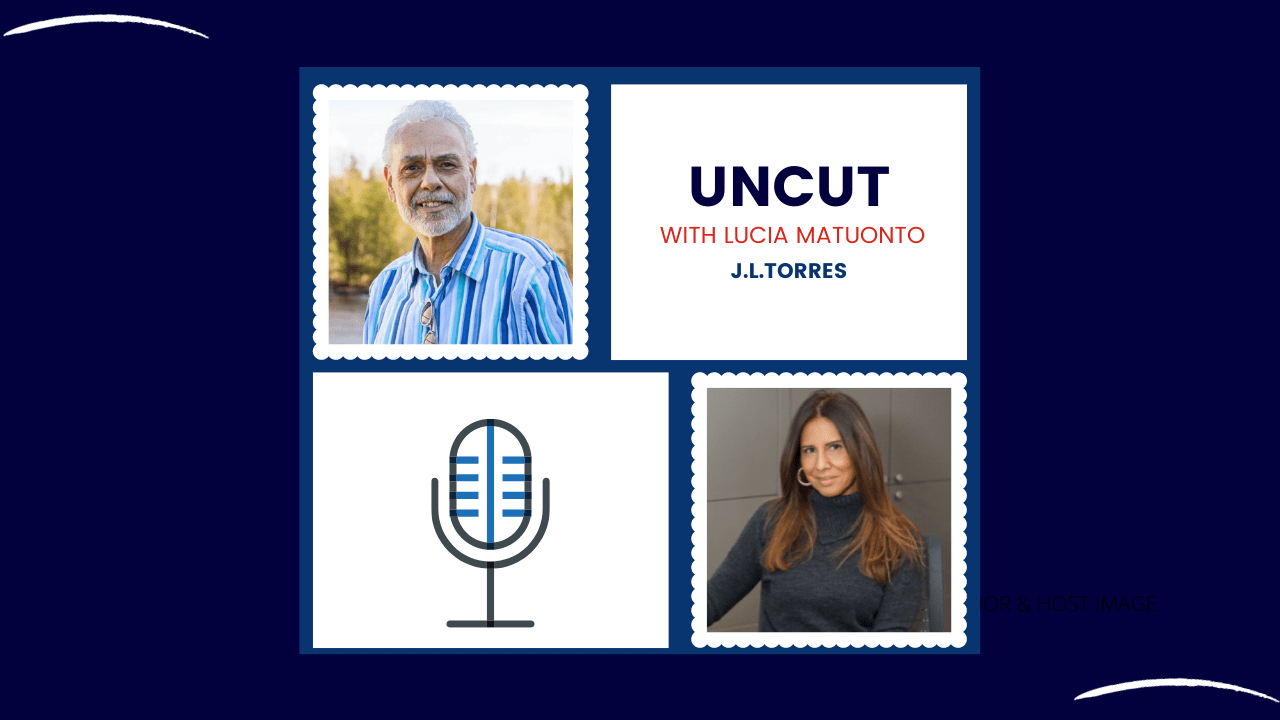 Author J L Torres Interview
J.L.Torres was born in Cayey, Puerto Rico, a town in the center of the main island. He grew up in the South Bronx and received all of his formal education in the States. Then, he returned to the island to find roots and material for his writing. After years teaching at the college level there, he returned to New York. Besides New York City, he has lived in Madrid, Chicago, Los Angeles, and in Barcelona on a Fulbright.
His work focuses on the diasporican experience—living in the inbetweeness that forms and informs the Puerto Rican experience. In the collection, The Family Terrorist and Other Stories, the novel, The Accidental Native , as well as his poetry collection, Boricua Passport, he aims to go beyond issues of identity, although these are central to that experience.
"Through my writing," says Torres, "I am exploring what it means to live a life yearning for 'belongingness' at a time when you're told nation and home are empty concepts, and you have no historical memory of what they ever meant." He wants to explore what this means in a world becoming smaller and where geography cannot ground anything.
J.L.Torres graduated from Vassar College, double majoring in Hispanic Studies and Psychology. He holds a Ph.D. from the University of Southern California, and an MFA in Creative Writing from Columbia University. The Family Terrorist and Other Stories include some of the stories from his MFA thesis, Salchichon Soup.
He has freelanced for magazines and newspapers, was the Editor for the popular, but now defunct Salsa magazine, Latin NY. He also published a string of stories in small magazines. One of his stories was included in Growing Up Latino, a ground-breaking anthology published by Houghton-Mifflin.
While working on his doctorate, and learning to write critical essays, he channeled his creative writing efforts to poetry. To date, he has published poems in the North American Review, Denver Quarterly, the Americas Review, Crab Orchard Review, Bilingual Review, Connecticut Review, Tulane Review, Puerto del Sol, among others.
Currently, he focuses more on fiction and has published stories in various magazines, including the Dr. T.J. Eckleburg Review, Hayden's Ferry Review, the Americas Review, and  Reunion: the Dallas Review.  In 2020, Luis Alberto Urrea selected his second short story collection, Migrations, the winner of the Tomas Rivera Book Prize. LARB Libros will release the collection on June 1, 2021. Presently, he's working on a novella on the Puerto Rican icon, Roberto Clemente.
J.L.Torres is Professor of English at SUNY Plattsburgh, where he teaches American literature, Latinx literatures, and Creative Writing.  He was a co-founder and the Executive Editor of the Saranac Review besides the Co-Editor, along with Carmen H. Rivera, of Writing Off the Hyphen: New Perspectives on the Literature of the Puerto Rican Diaspora.
He lives in Plattsburgh, New York—known to friends and relatives as "carajo county"—with his wife and two sons, a spirited Coton de Toulear called Moe-jo, and a lot of snow.  He has no known hobbies, has never been in prison or any gangs, has never had quirky and funky jobs, and is notoriously inept with tools.
To know more about Author J L Torres visit: https://jltorreswriter.com/